Apple TV offered as set-top cable box alternative in France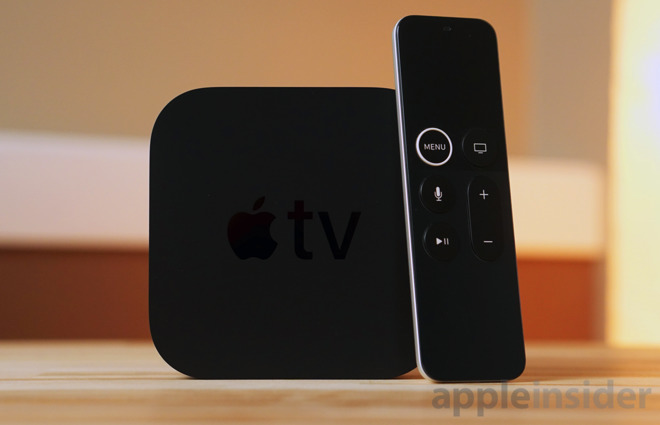 AppleInsider may earn an affiliate commission on purchases made through links on our site.
Vivendi's Canal+ Group on Monday announced plans to offer Apple TV 4K as an alternative to traditional set-top cable television boxes for subscribers in France, marking one of the first deployments of Apple's device from an established pay-TV provider.
Starting May 17, Canal+ customers in France will be able to rent Apple TV 4K for 6 euros per month ($7 per month), the same fee currently charged for cable TV set-top boxes.
Through an arrangement with Apple, Canal+ will directly distribute the Apple TV 4K streaming devices to customers, who can use the equipment to access their subscription channel lineups. Since Apple TV lacks coaxial cable support, subscribers will likely need to download the MyCanal app for full functionality.
In addition to cable TV content, users who opt for Apple TV benefit from access to Apple's tvOS App Store, Siri voice control and first party Apple apps including Apple Music.
Frank Cadoret, deputy manager of Canal+ France, touted the Apple partnership in a statement provided to Variety.
"Apple TV is the perfect showcase for our premium content exclusives, in particular cinema, sport and our original creations," Cadoret said.
For Apple, the Canal+ integration could be the first of many pay-TV deployments. The growing number of mobile apps from premium content providers legitimizes Apple TV as a direct cable box replacement, not an over-the-top alternative.
"We believe that Canal customers will love using the Apple TV 4K as a decoder," said Apple VP of Apple Music and international content Oliver Schusser. "Customers will be able to benefit from a rich and user-friendly experience to watch their favorite Canal programs, as well as accessing Apple services, including the App Store and Apple Music."
Rumors of Apple's interest to market Apple TV as an over-the-top product have been circulating for nearly five years.
Reports claimed Apple was looking to strike deals with content owners, bypassing cable TV middlemen to offer customers reasonably priced streaming channel bundles. That strategy could change if Apple is able to reach distribution agreements with major pay-TV companies, an arrangement could position Apple TV as a replacement for millions of installed cable boxes.