Apple Music takes on YouTube Music in our in-depth comparison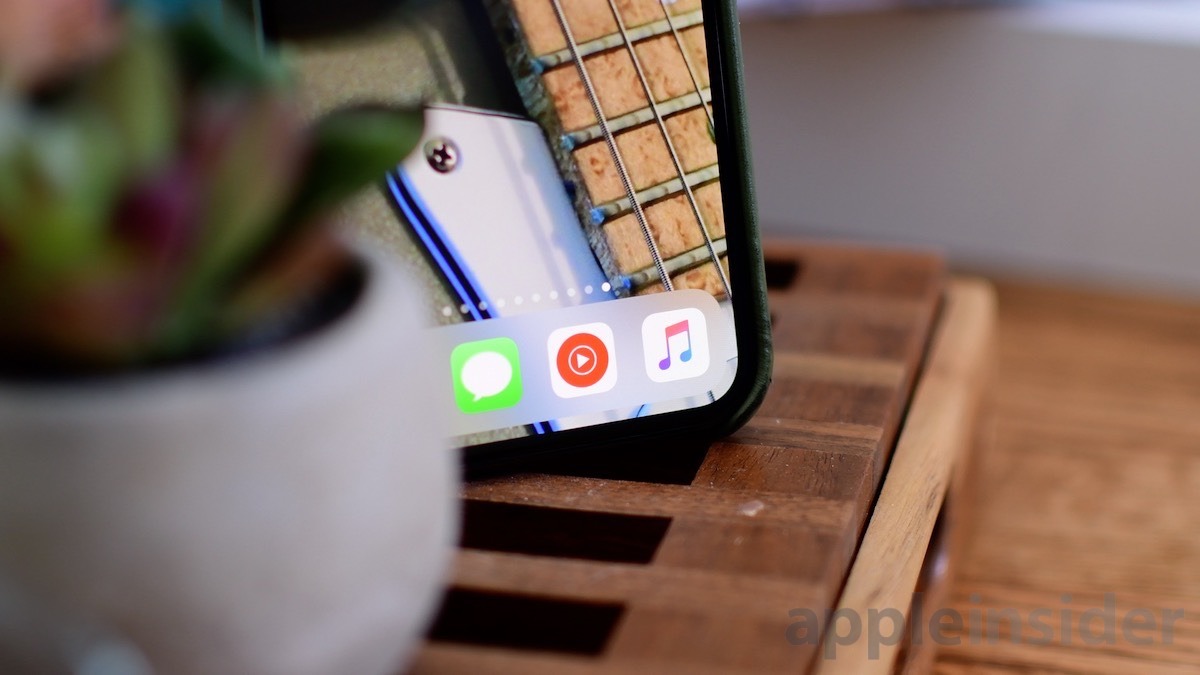 Google's YouTube Music is aiming to take on Apple Music with mobile and desktop applications. Both apps have their strong suits, but which one is best for you?
YouTube Music, the newest of the audio streaming services aims to differentiate itself from the competition by building on Google's strong suits. The question is: will that be enough to overthrow Apple's and Spotify's significant lead?
Getting started
Both apps are similar during setup, walking you through the process of choosing some of your favorite artists to kickstart recommendation engines. YouTube Music has a bit of a head start here, as it requires you to log in with your Google account, and has a history of music you've already binged on YouTube.
Obviously, Google is pulling from its vast amounts of user data to help drive recommendations. YouTube taps both your personal lists, as well as the Hotlist, which we will touch on in a moment. Apple collects much less user data, which could potentially weaken the relevance of the music they suggest until you use the service for discovery a lot.
After logging in, with either your Apple ID or Google account, each app is split into a variety of sections focused on recommendations, discovery, and your library.
YouTube Music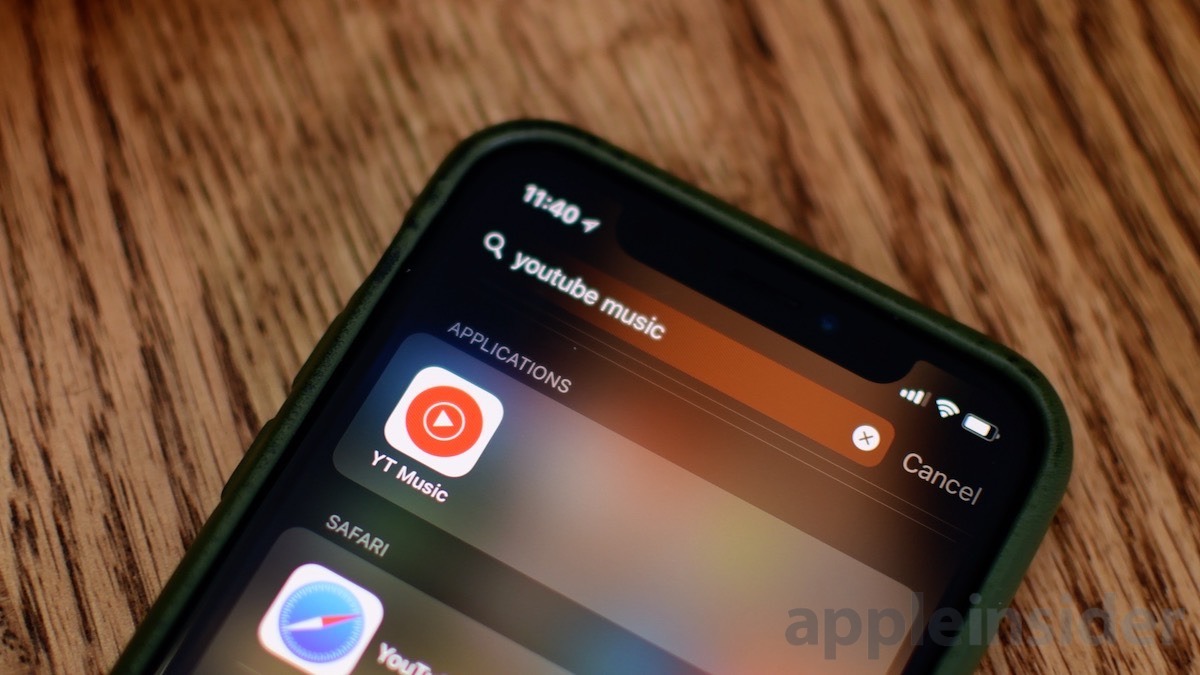 After testing music service after music service, YouTube Music needed to offer some different features to make it worth a second look, and we reckon it was able to do just that. Sure, there are going to be plenty of similarities; familiar layout, loads of playlists similar to Spotify or Apple Music, even similar displays of cover art.
In the layout, only three tabs lie across the bottom - Home, Hotlist, and Library. Home is similar to Apple's For You tab with many playlists being recommended — and up to the user to listen or consign to the dislike button.
Hotlist Is pretty cool, but only if you are really into modern tracks. It has new, "hot", and trending music videos to check out. Library is fairly straightforward, with recently played content on top, and the standard tree-based library navigation below of songs and albums you've added.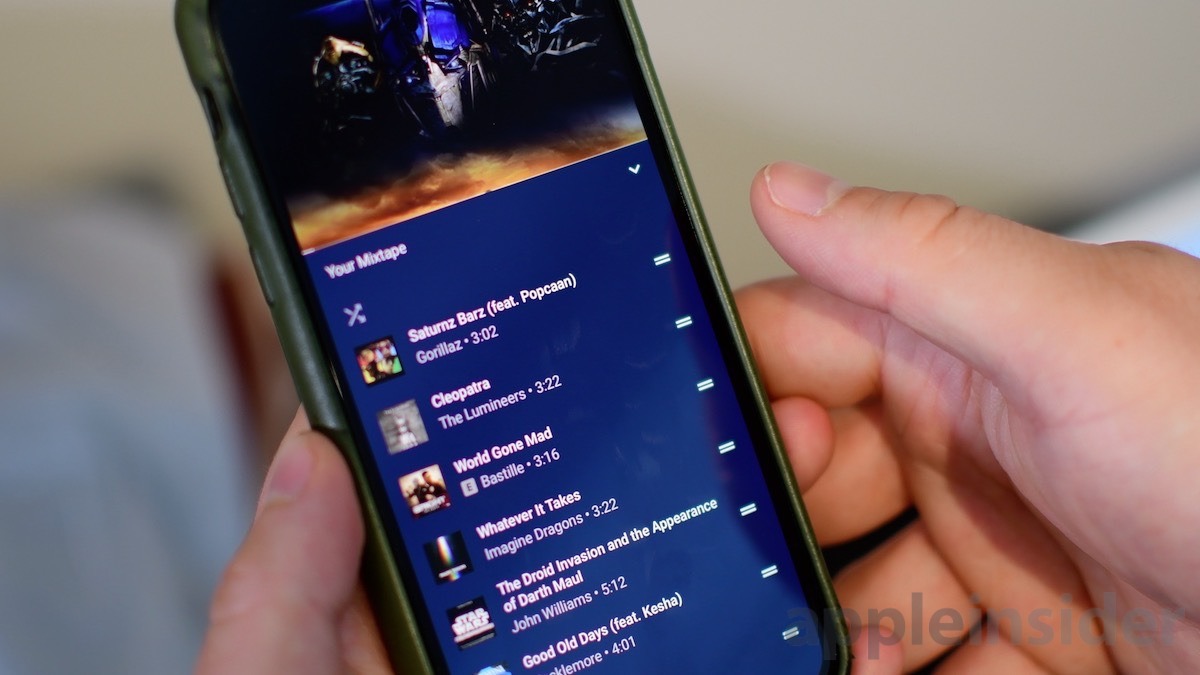 For all the AI and Machine Learning smarts, we expected from Google, the recommendations in YouTube Music didn't seem any better than Spotify or Apple Music deliver — at least not yet. There is a chance that this will all get better over time as more people join the platform, and you personally use it more.
We were most excited for "Your Mixtape" that is highlighted on the Home tab that promises endless personalized music that you can throw on and let run as long as you want. Unfortunately, this wasn't always hitting our taste. More often than not we found ourselves disappointed in the music being played, especially the way it blends genres. As an example, we had happened to once listen to the "Star Wars" theme, and later the "Imperial March" randomly popped up in our mixtape between Imagine Dragons and Neil Young.
There are several areas that YouTube Music really shines though. Take search, which happens to be Google's bread and butter. You don't need to know a song name, or even the artist to find what you're looking for.
All you need to to is put in some of the lyrics you know, and it is still able to find the song. This worked remarkably well and honestly, could be one of the biggest selling points for when you have just a snippet of a song floating around in your head.
Google is able to utilize your location data as well, suggesting different music based on where you are. Your favorite workout music can be recommended when it knows you're at the gym versus when you want more relaxing music at home.
If you have regular locations you visit, this could be pretty convenient. But, you do have to trust Google with your location which can be a deal-breaker for some.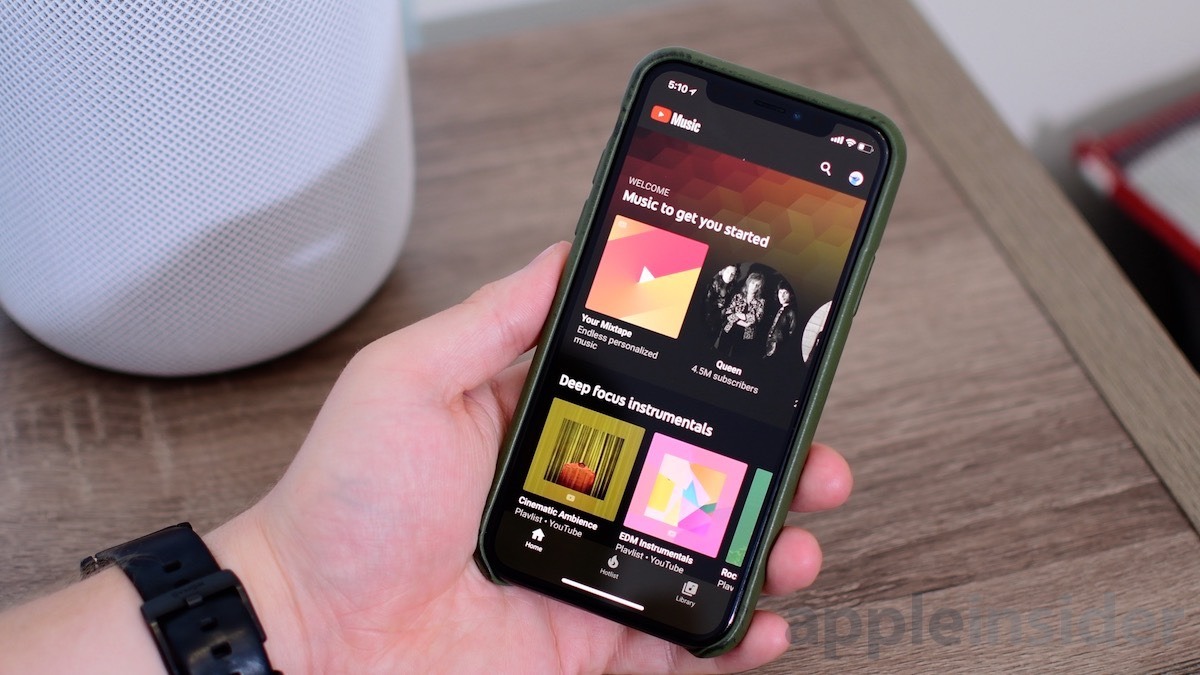 Artist profiles are also exceptionally well done in YouTube music. Below an edge-to-edge profile picture is a quick bio of the artist, along with shuffle and radio buttons to get listening right away.
Songs, albums, singles, and videos are all below, with related suggestions further down. Our biggest qualm here was the recommendations on the bottom weren't quite spot on and got much better ones from Apple Music.
On the flip side, however, was the video section. It had a huge collection of music videos, live performances, and other content we'd never come across before, not even in the new Music Video section in Apple Music.
Even though YouTube Music had an astonishing library of music, especially rarer versions of songs, they were still missing a few high-profile artists. Imagine our dismay when The Beatles artist's profile was left almost entirely empty.
Apple Music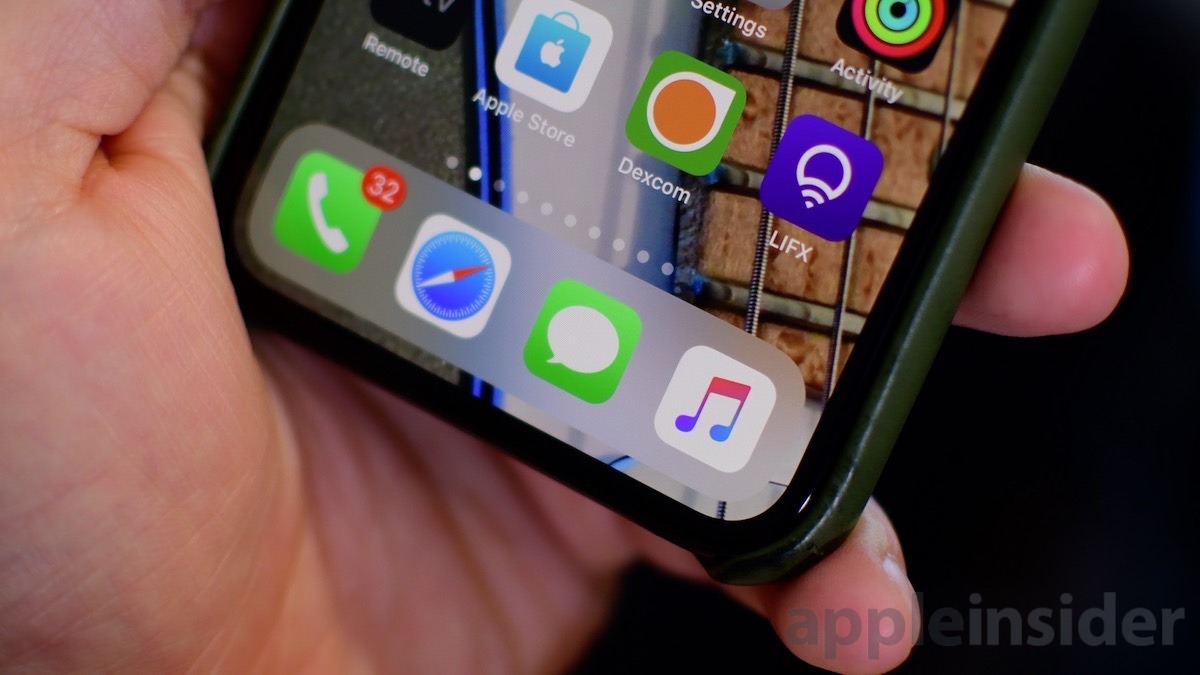 When we look at Apple Music, a lot of things are similar.
Five tabs make up the app, Library, For You, Browse, Radio, and Search. Library houses all your music and playlists, For You has all your personalized listening recommendations, Browse is where trending music and more can be perused, Radio has Beats1 and other Apple radio mixes, while Search just allows you to look up songs, albums, or artists.
One of the best aspects of Apple Music is its integration with your existing library. Any music you've collected over the years, and synced to your phone, is saved right next to any tracks you find on Apple Music.
This is especially useful if you have iTunes Match which stores all your music in the cloud, lessening the burden on your local storage. This, however, can also make things a bit confusing when trying to decipher between the two.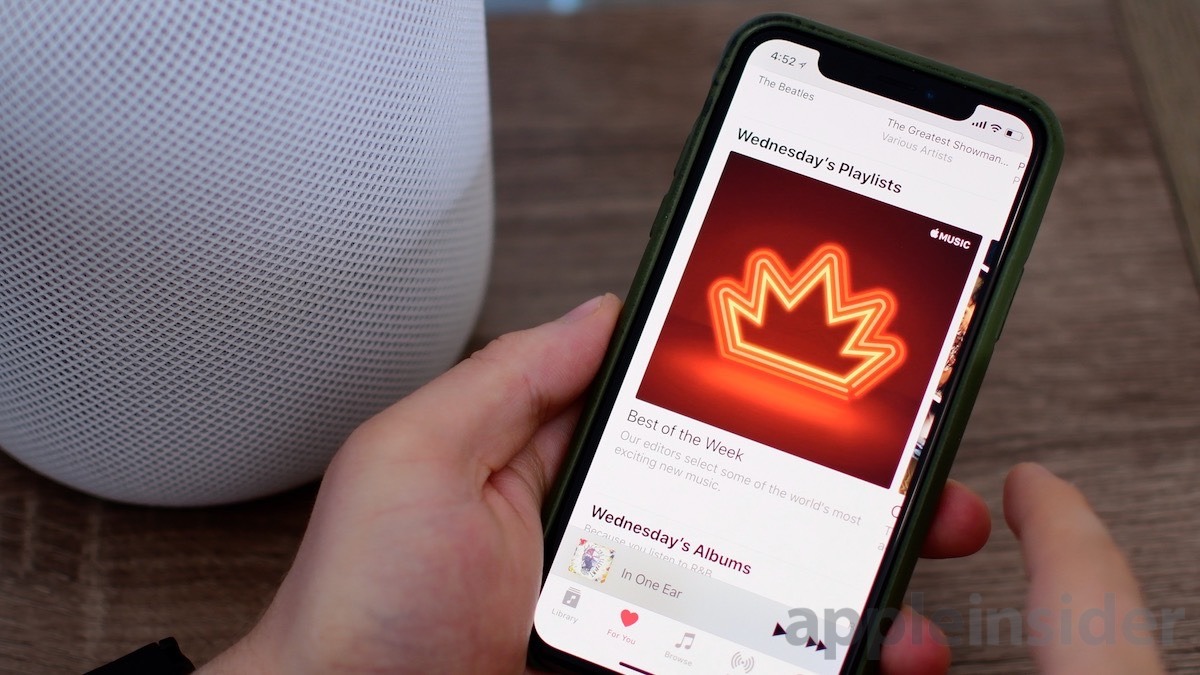 In the For You there is a lot going on — this is generally where we go when we jump in the app. Some of your favorite mixes slide across the top, contents from your friends is below, then your recently played, some playlists and albums curated by Apple's editors, with Connect posts from artists on the bottom.
What continues to surprise us is how well Apple's recommendation engine works. We constantly find new music that we like, more so than with YouTube Music so far.
Something that can't be overlooked for Apple users is the tight integration with Siri. Whether on your HomePod, Apple TV, or iOS device, Siri can help play music for you. That includes giving you personal information on the band, song, or artist. If you are tied into Apple's ecosystem, Apple Music has the clear edge.
Between the two
When we try to pick between the services, there is no clear answer. There are benefits to either option and just depends on preferences, how they are used, and what hardware they are used with.
Apple's signature blending of hardware and software makes its streaming service ideal for those within Apple's family of products, especially if you use Siri. It is also just available in more locations.
Both Apple Music and YouTube Music have support for desktop and mobile. At the moment though, Apple Music has the edge with support also for Apple TVs, the HomePod, and soon third-party speakers like Sonos. When we look just at mobile and desktop, the choice between the two gets a bit muddy.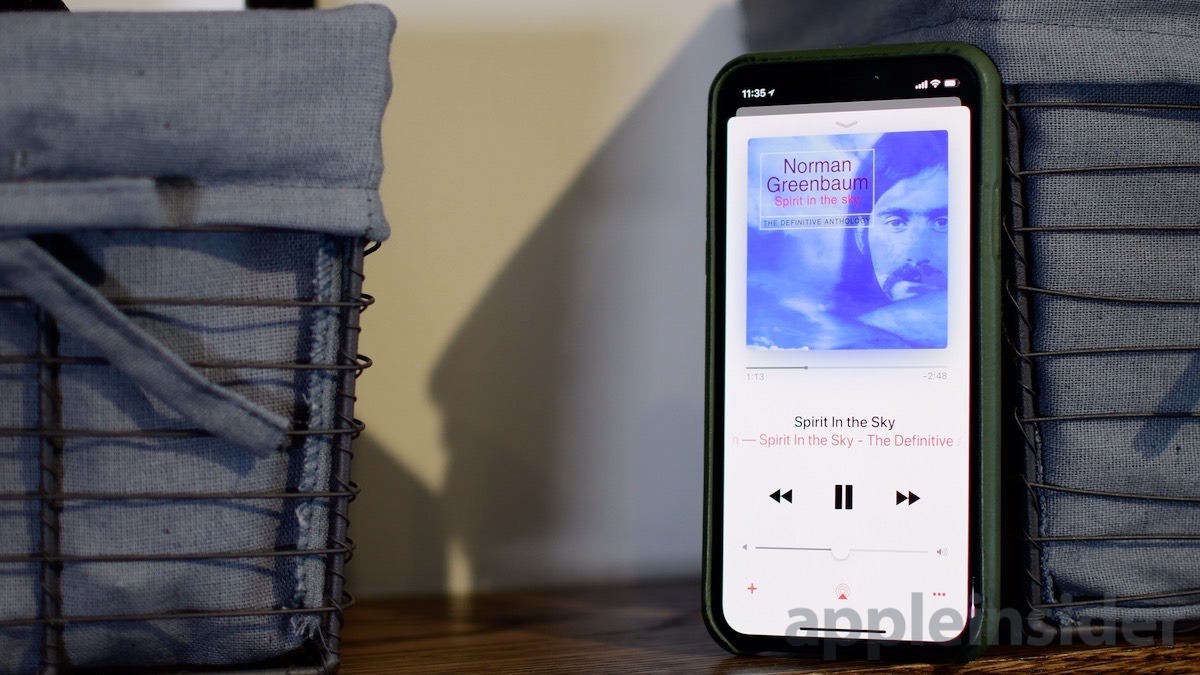 A three-month free trial comes with Apple Music before the $9.99 a month fee kicks in, but YouTube Music has a completely free ad-support tier that can be used before jumping to the $ 9.99-month premium service. If ads and the lack of background listening aren't a problem, then YouTube Music could be the better service for you.
YouTube Music also wins if you are really looking to explore artists - including watching music videos, live tracks, and even television performances. Apple can't come close to matching this area in their music service.
Where we feel Apple Music wins out is in content curation and recommendations. Apple's team of content curation put together some amazing playlists that aren't matched in YouTube Music. YouTube Music relies too much on big, known artists, rarely recommending people on the fringe of our taste. It felt almost as if they kept us in a box, where Apple Music really helped us explore.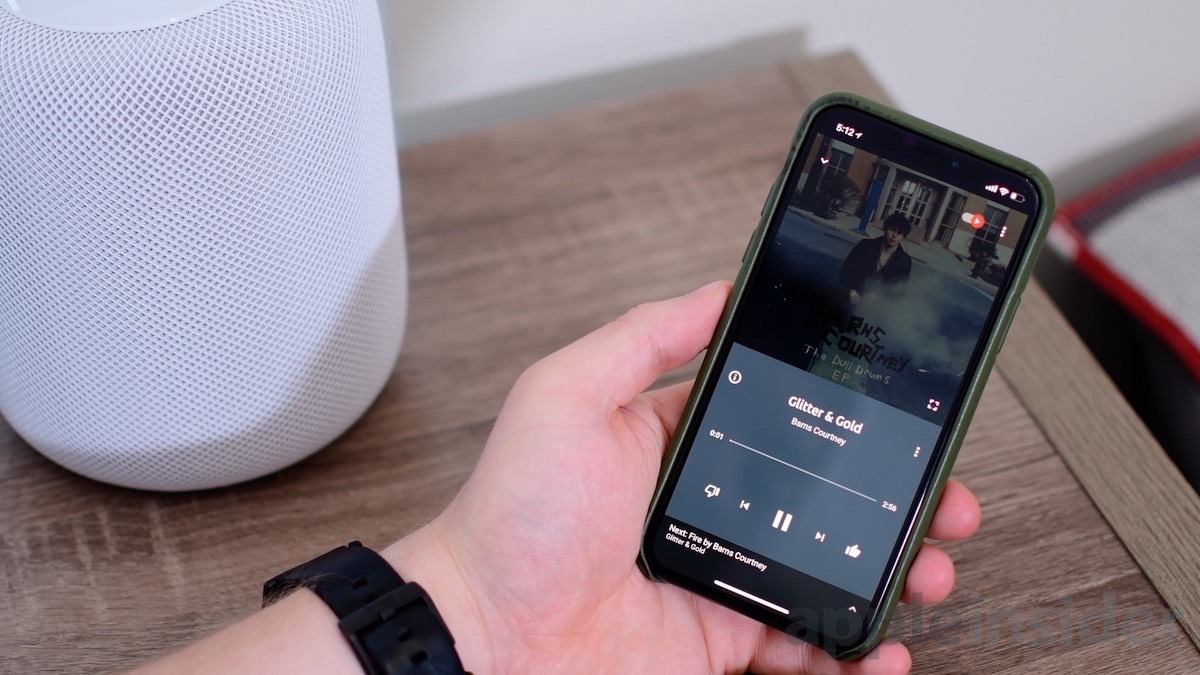 One last note on YouTube Music. Soon, YouTube Premium is launching, which is the new name for the YouTube Red subscription service. YouTube Premium includes ad-free access to YouTube content, as well as their original shows Cobra Kai, Step Up: High Water, and Youth & Consequences. This runs $11.99 a month but includes YouTube Music Premium, which is $9.99 by itself. For those who find themselves watching lots of YouTube, or want to check out those original shows, this may be the best option overall.
Apple Music is available now on Mac, Apple TV, HomePod, iOS, and Android. YouTube Music has just rolled out early access and you can sign up here to apply, with apps now available for desktops, iOS, and Android.