Apple's iOS 12 introduces personalized 'Memoji' and camera effects

Apple with iOS 12 will for the first time offer users the option to create personalized Animoji characters called Memoji, a feature that is set to arrive alongside new camera effects built into the Messages app.
In addition to the established Animoji, and a few new characters like a tiger, koala, t-rex and ghost, Apple will begin offering something new in iOS 12: Memoji.
As demonstrated during Apple's keynote at the World Wide Developer's Conference Monday by Apple's Kelsey Peterson, the new Memoji feature allows users to create an animated avatar of themselves.
The Memoji creation tool allows users to customize the Memoji with their skin color, hairstyle, freckles, glasses and many other features with an intuitive interface that integrates cards, color pickers, sliders and more.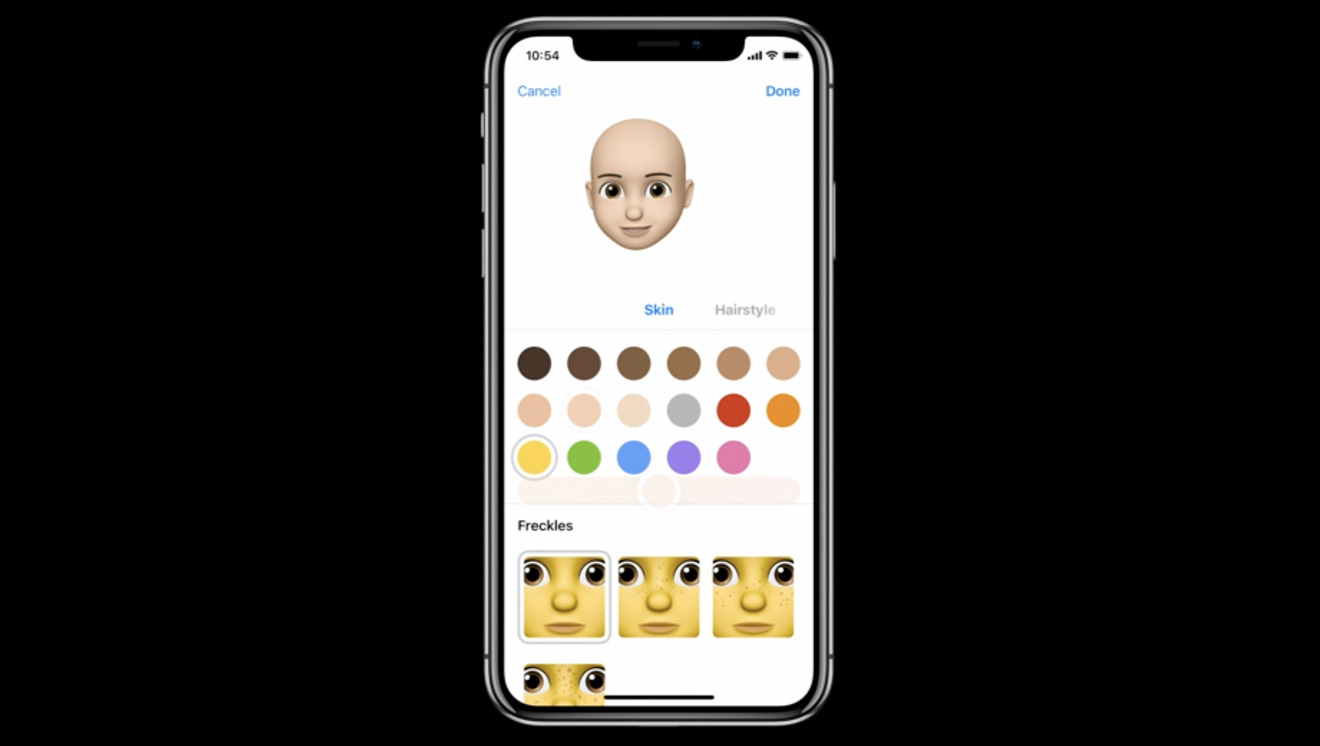 In addition to Memoji, iOS 12 offers a new a Snapchat-style system of filters. Users can even combine Anijomi and Memoji characters that overlay atop a user's head.
Can't watch Apple's livestream of the keynote? AppleInsider has you covered with a live blog covering all the announcements.