How to send images from the Messages app on the iPhone in iOS 12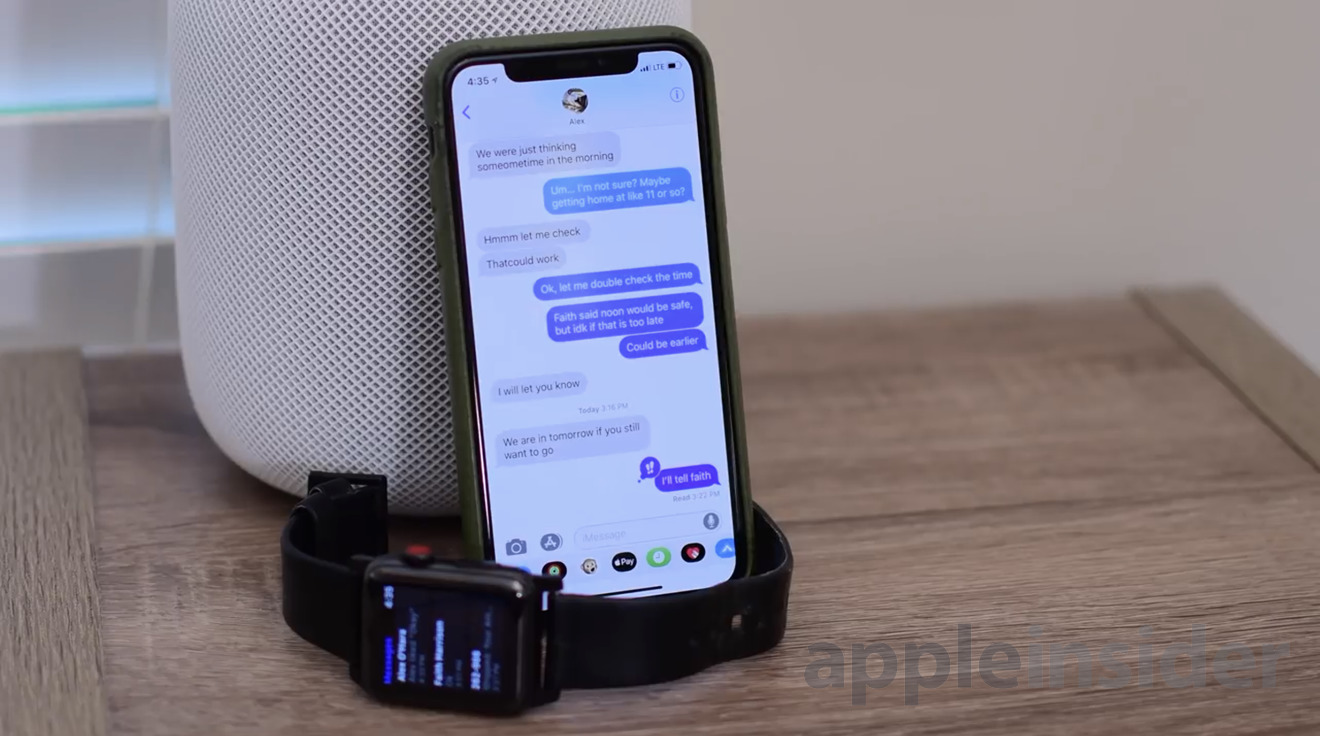 AppleInsider is supported by its audience and may earn commission as an Amazon Associate and affiliate partner on qualifying purchases. These affiliate partnerships do not influence our editorial content.
One of the more controversial changes in iOS 12 has to do with the way images from your photo library are shared in the Messages app. AppleInsider walks you through the easy, though perhaps a bit more convoluted than it has to be, method of sharing your images.
To start, we are going to hop into the Message of our iOS 12 equipped iPhone, though of course the same methodology applies to the iPad as well.
The biggest change is that sharing photos is no longer done by tapping the camera icon. Photos is instead, its own full-blown iMessage app.
If you want to take and share a photo, it is roughly the same as it always has been. Tap the camera icon, shoot, and hit the blue arrow to send.
Sending one from your library however, uses the new Photos iMessage app.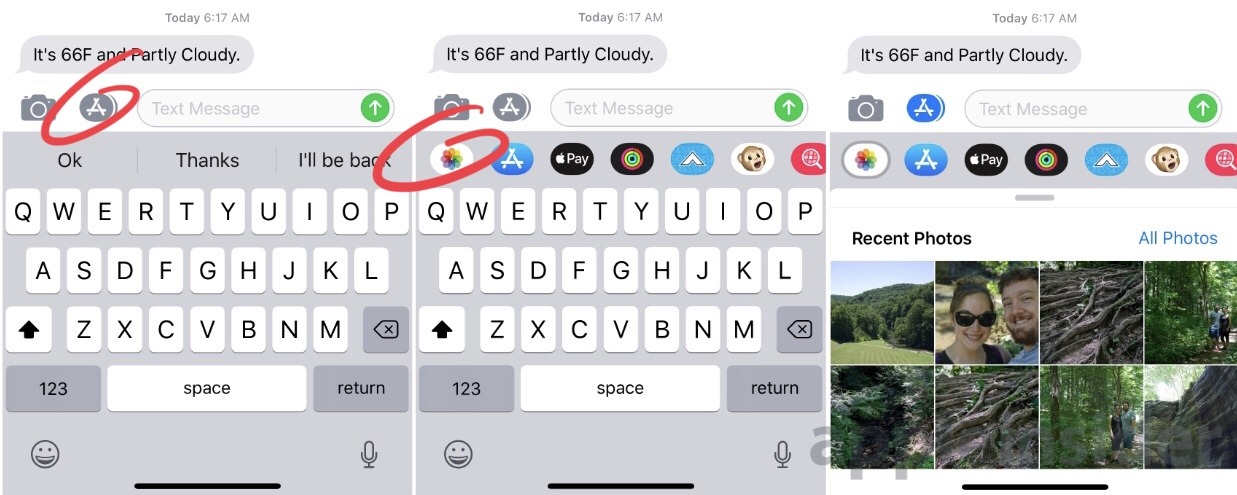 In Messages, jump into a message thread.
Tap the App Store icon and tap on the Photos app icon.
Now tap the photos you'd like to send.
When finished, tap the send icon.
This new method isn't exactly intuitive, and we'll be the first to admit we still haven't gotten used to it after a month on iOS 12. It doesn't Apple will be changing its course any time soon, so better to adjust sooner rather than later.