Apple refreshes MacBook Pro with six-core processors, 32GB of RAM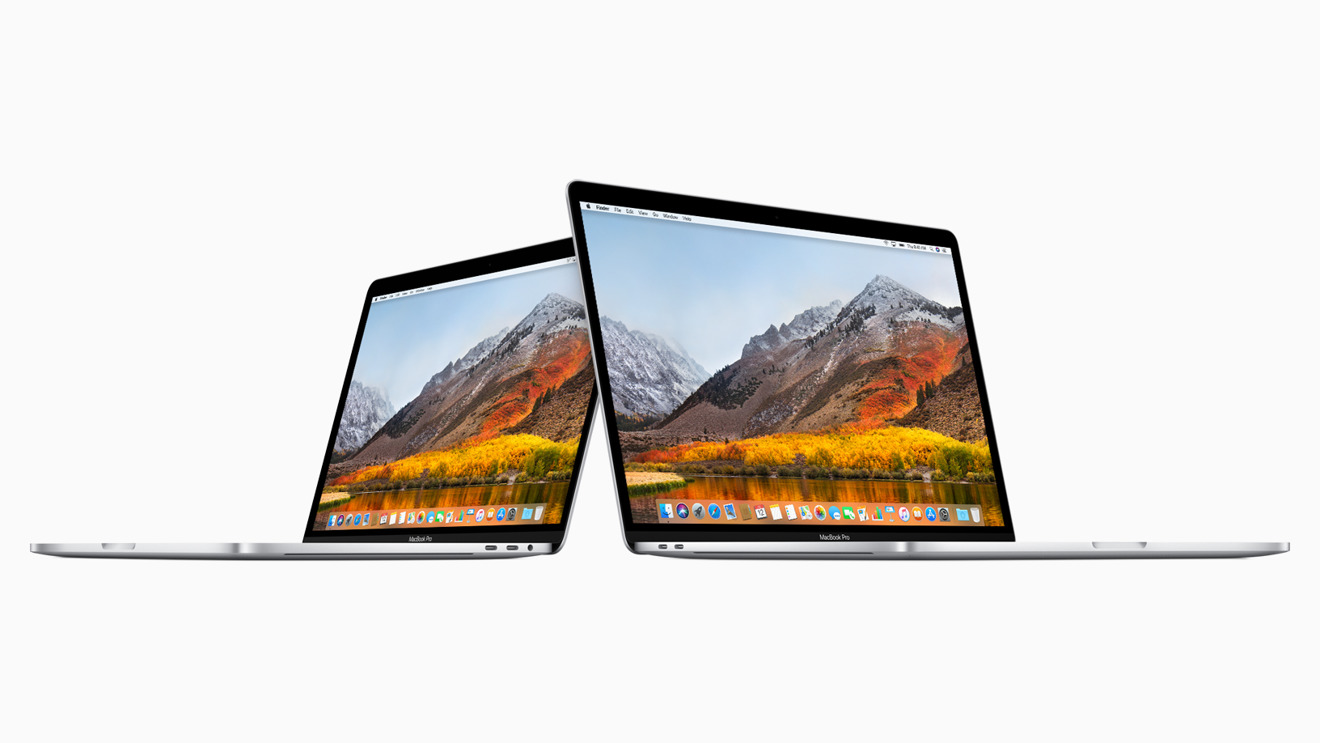 Apple's MacBook Pro refresh features up to six-core processors, a 32GB of RAM option, a True Tone display on some models, and a new quieter third-generation keyboard.
Apple has updated the MacBook Pro with faster performance and new pro features. The new MacBook Pro models with Touch Bar feature 8th-generation Intel Core processors, with six-core on the 15-inch model for what Apple claims is up to 70 percent faster performance.
Also in the refresh are quad-core options for the 13-inch model for up to two times faster performance. Additional updates include support for up to 32GB of memory, a True Tone display and an improved third-generation keyboard for quieter typing.
"The latest generation MacBook Pro is the fastest and most powerful notebook we've ever made," said Phil Schiller, Apple's Senior Vice President of Worldwide Marketing. "Now with eighth-generation 6-core processors, up to 32GB of system memory, up to 4TB of super fast SSD storage, new True Tone technology in its Retina display and Touch Bar, the Apple T2 chip for enhanced security and a third-generation quieter keyboard packed into its thin and light aluminum design with all-day battery life, it's the best notebook for pro users."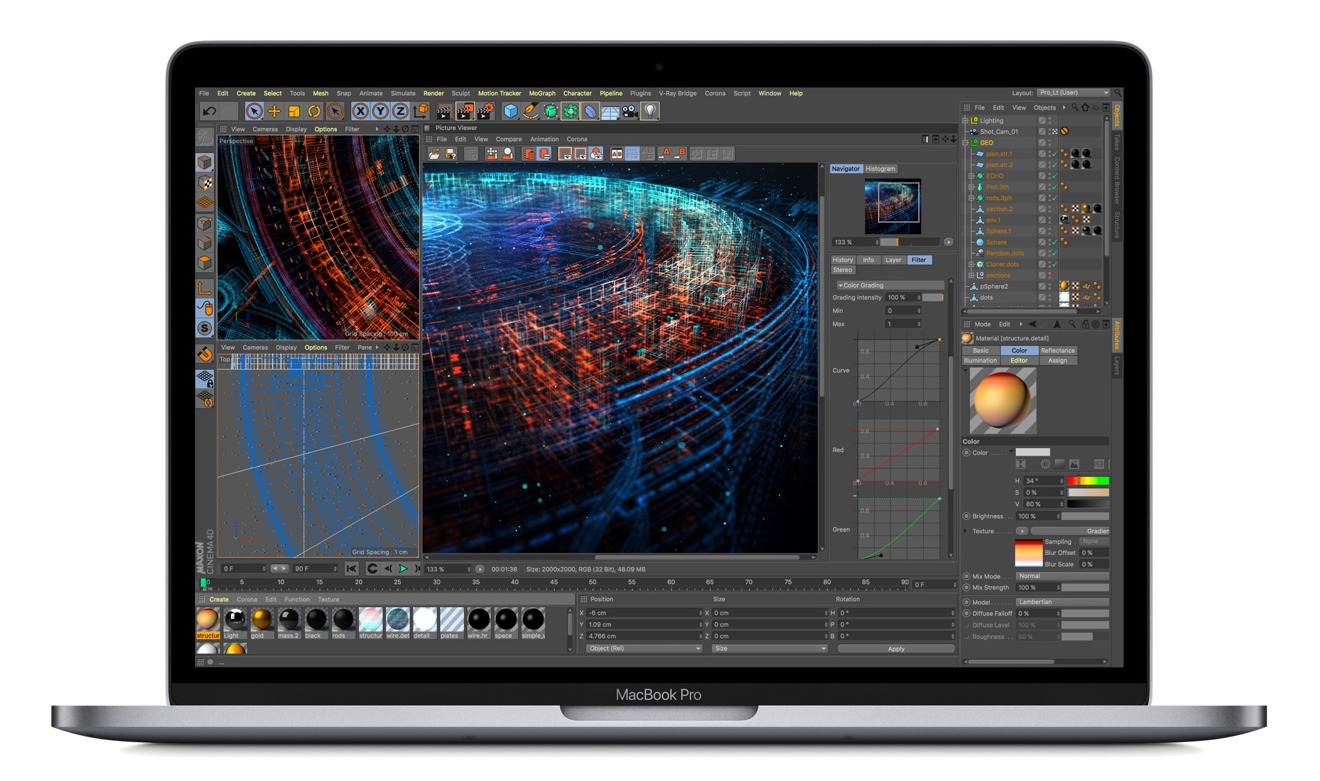 Also new to the MacBook Pro is the Apple T2 chip, first introduced in iMac Pro. With the Apple T2 chip, the MacBook Pro now has enhanced system security with support for secure boot and on-the-fly encrypted storage, and also brings "Hey Siri" to the Mac for the first time.
Apple notes that the new keyboard is quieter, but the key travel has not changed. However, it has at present said nothing about reliability, which was a major sticking point for the 2016 and 2017 MacBook Pro models.
Prices for the 13-inch model with a 2.3 GHz dual-core i5 processor, 8GB of RAM, and 128GB of storage remain at $1299 for the 13-inch MacBook Pro with function keys. The function key models were not updated at all.
Both the 13-inch and 15-inch MacBook Pros with Touch Bar now have Bluetooth 5.0.
Apple is retaining LPDDR3 RAM on the 13-inch MacBook Pro. It has shifted to DDR4 RAM on the 15-inch MacBook Pro refresh, to accommodate the new 32GB model. It isn't clear at this time what that will do to battery life.
Intel has still yet to ship a processor suitable for the MacBook Pro with LPDDR 4 compatibility.
The battery on the 13-inch model has increased to 58.0 watt-hours, with the 15-inch growing to 83.6 watt-hours likely to accommodate the more power-hungry DDR4 RAM — but Apple has not changed the estimates for battery life as of yet.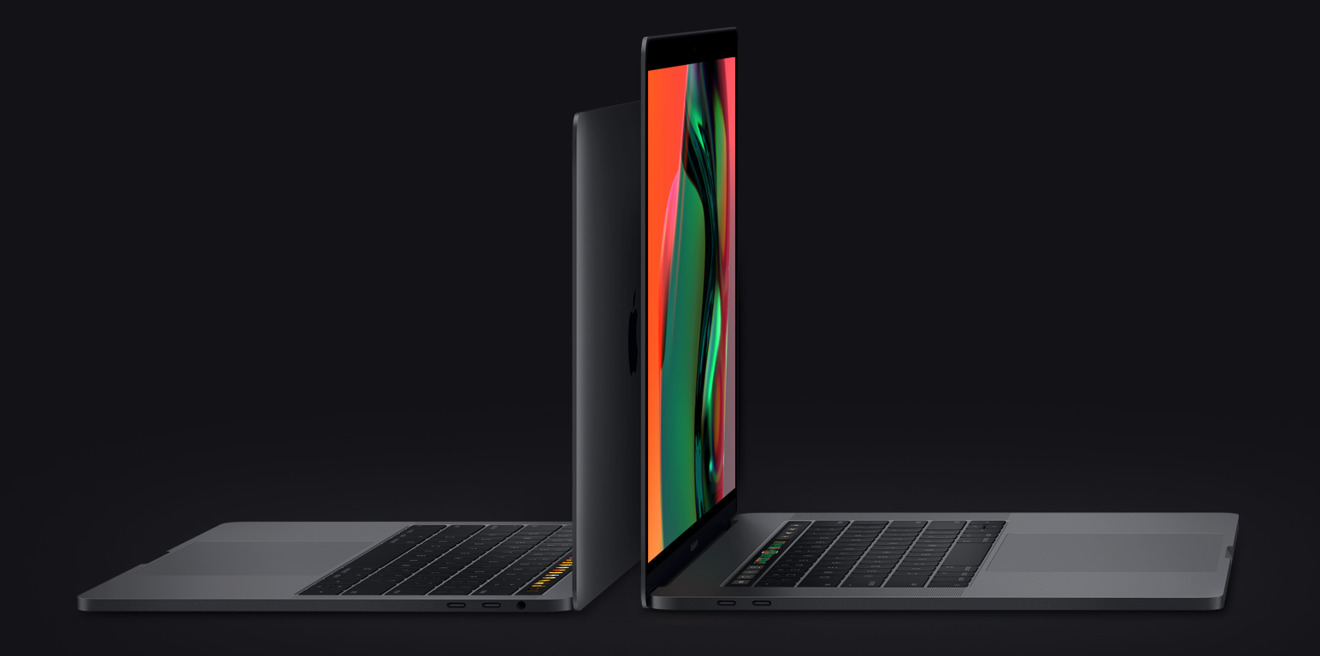 The updated 2.3GHz quad-core i5 Touch Bar-equipped 13-inch MacBook Pro with 8GB of RAM and 256GB of storage retails for $1799.
Two new base models of the 15-inch MacBook Pro are available, with the 2.8GHz quad-core i7 model with 256GB of storage and the Radeon Pro 555X GPU selling for $2399, and one with a 2.9GHz processor, 512GB of storage, and the Radeon Pro 560X GPU selling for $2799.
Maxed out with a 2.6GHz six-core processor, 32GB of RAM, and a 4TB SSD, the 15-inch MacBook Pro retails for $6699.
The function key-equipped 13-inch models remain available for pickup at Apple stores as soon as Thursday afternoon. The rest of the configurations are shipping in one to three business days.