Compared: 2018 i9 MacBook Pro versus iMac 5K performance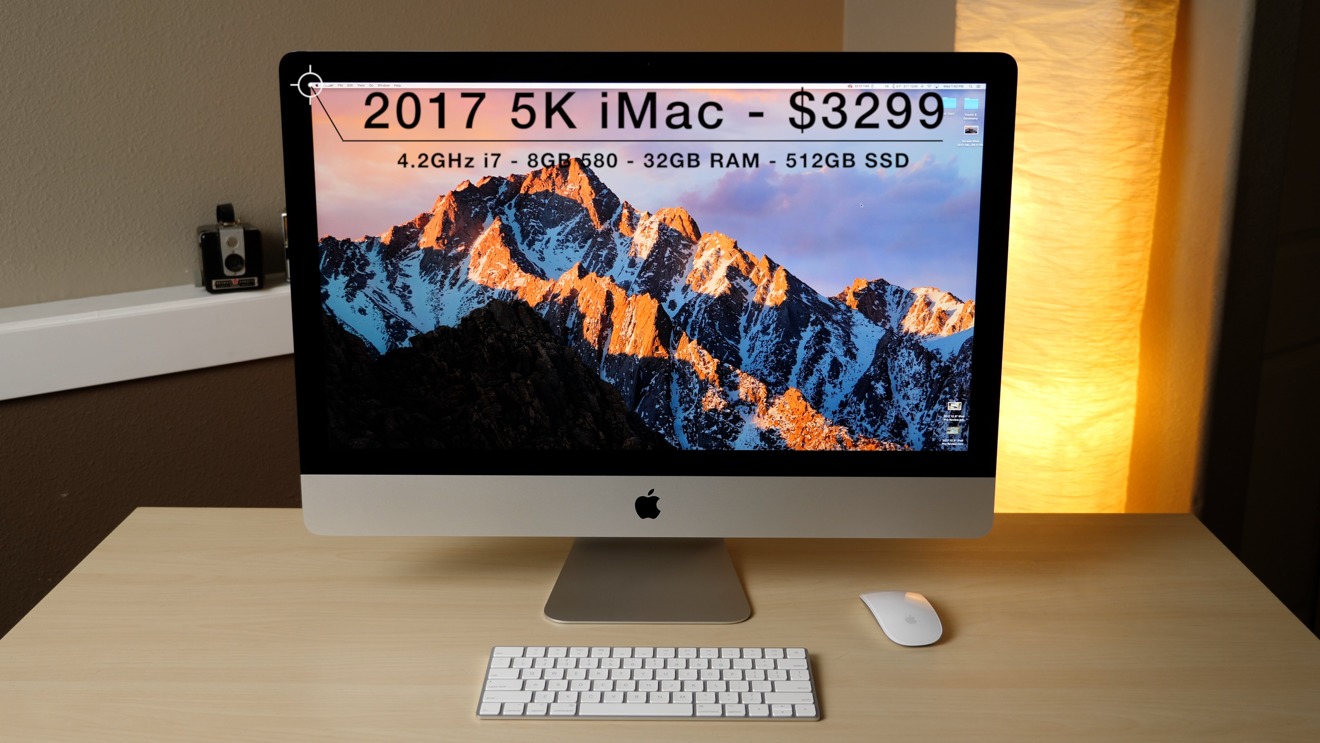 Apple's latest 15-inch MacBook Pro models with Intel Core i9 processors pack some serious power, more than enough to serve as a consumer desktop replacement. Can they also stand in for Apple's top-of-the-line iMac or iMac Pro? Find out in our head-to-head comparison.
Based on Geekbench 4 scores, the new high-end MacBook Pro tops last year's top 27-inch iMac with Retina 5K display, and comes within spitting distance of the base level iMac Pro.
At $3500, the MacBook Pro seems like a great alternative to Apple's desktop line, but the numbers don't tell the whole story. The laptop's performance is constrained a bit by thermals, and of course the display is much smaller than the high-resolution 27-inch screens that come with an iMac.
2017 5K iMac
5,736
19,774
15-inch i9 MacBook Pro
5,582
24,226
Geekbench 4 Single-Core
Geekbench 4 Multi-Core
The iMac 5K is the only new Mac that allows you to access and upgrade the RAM. We bought the 8GB of RAM model and added 32GB of third-party RAM, bringing the total price of our iMac 5K to $3000, $500 less than the MacBook Pro with i9 processor.
It also has the added benefit of packing a Radeon Pro 580 graphics chip, which has double the performance compared to the MacBook Pros 560X.
15-inch i9 MacBook Pro eGPU
110,423
15-inch i9 MacBook Pro
52,499
Geekbench 4 OpenCL
The new $700 Blackmagic eGPU is available, which packs the same exact Radeon Pro 580 GPU. As is the case with all eGPUs, it doesn't perform equivalently as the same GPU with a native PCI-E connection.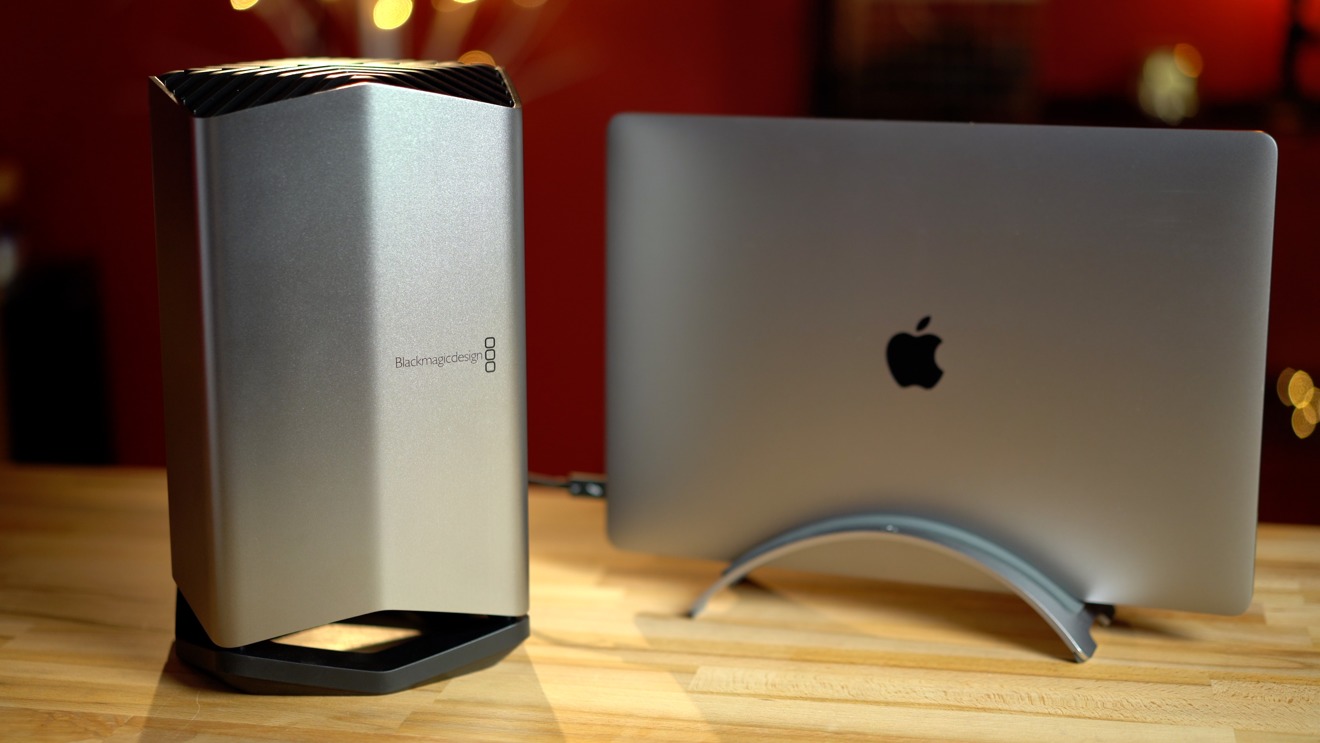 However, the Blackmagic eGPU is the first to support USB-C and Thunderbolt 3 displays, like the LG Ultrafine 5K display. Given that LG is the panel supplier for the iMac 5K and iMac Pro, the fact that the display uses the same panel, and has the same performance characteristics as the iMac 5K should come as no surprise.
However, the external display will cost you another $1300 on top of the MacBook Pro, bringing the total to $5500 for a MacBook Pro, Blackmagic eGPU, and external 5K display.
General performance
On the MacBook Pro side, we have the 2018 2.9GHz i9 15-inch Macbook Pro with 4GB Radeon Pro 560X graphics, 32GB of DDR4 RAM and 512GB SSD. We'll be comparing it to to the mid-2017 27-inch iMac 5K with 4.2GHz i7 CPU, 8GB Radeon Pro 580, 32GB of DDR4 RAM, and 512 GB SSD.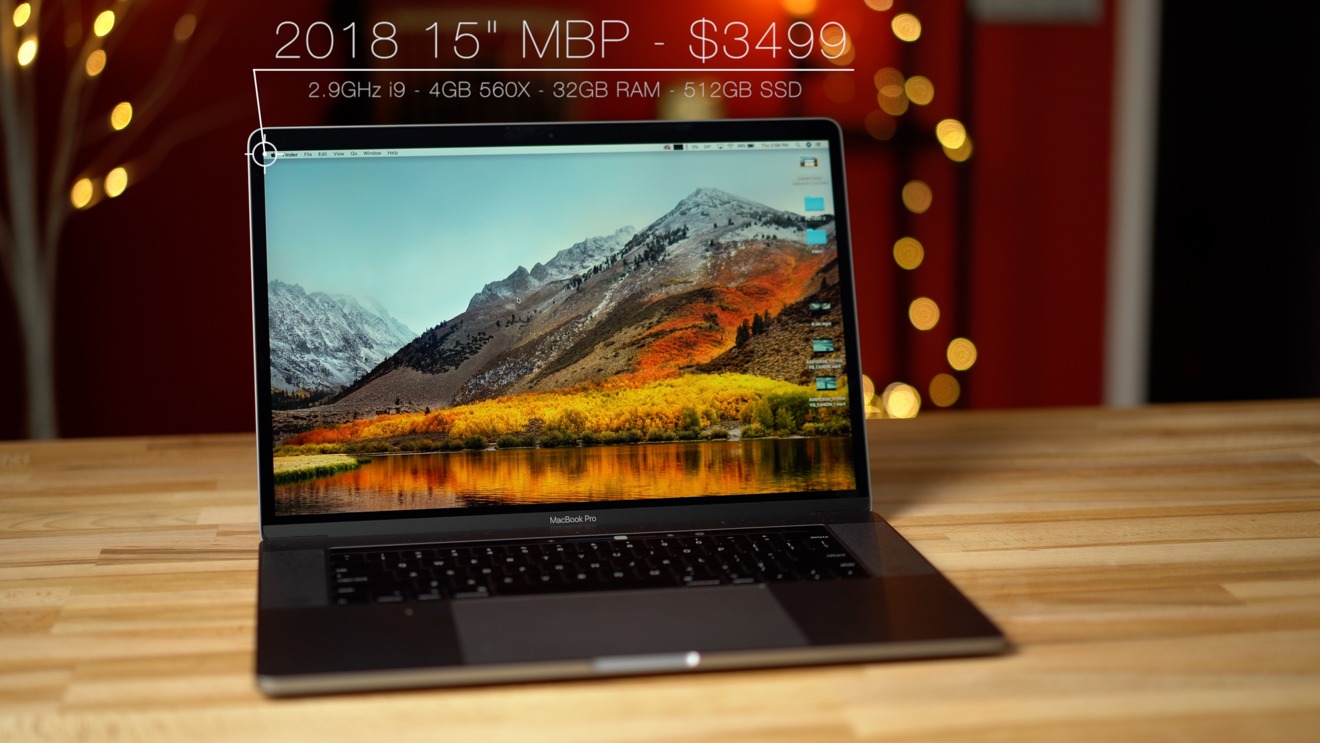 Starting with Cinebench R15's CPU test, the MacBook Pro outperforms the iMac, but that was a pretty quick test that doesn't consider thermal throttling. While testing 4 runs back-to-back, the lowest score we saw was actually 979 due to throttling, with an average score of 1017.
Cinebench CPU
2017 5K iMac
930
15-inch i9 MacBook Pro
1,017
Moving onto gaming performance, we tested Unigine Heaven Benchmark, and the iMac 5K clearly outpaces the MacBook Pro. We then added the eGPU, and it was still running slower overall than the iMac 5K.
Unigine Heaven FPS
Unigine Heaven Score
15-inch i9 MacBook Pro eGPU
36.3
915
15-inch i9 MacBook Pro
21.1
532
Photo editing with Lightroom classic CC, the iMac 5K once again is much faster than the MacBook Pro, and the only reason seems to be thermal throttling.
Lightroom 99 42MP Export
15-inch i9 MacBook Pro eGPU
5:56
15-inch i9 MacBook Pro
5:59
Hitting video
Now let's do some video editing starting with the Bruce X benchmark in Final Cut Pro X.
The iMac 5K finished in one-third the time that it took the i9 MacBook Pro, thanks to the Radeon Pro 580 GPU. When we added the Blackmagic eGPU to the MacBook Pro, it improved, but still took nearly twice as long on the portable, because of thermal throttling and bandwidth constraints while using the Radeon 580 Pro GPU on Thunderbolt 3.
We stabilized a 20 second 4K clip, and the iMac 5K finished in only 7.5 seconds, thanks to the more powerful graphics card. In this test, adding the eGPU to the MacBook Pro did nothing to speed the process.
Bruce X
20 Second Stability
15-inch i9 MacBook Pro eGPU
0:30
0:13
15-inch i9 MacBook Pro
0:46
0:13
Next up, we exported a 5 minute 4K clip with added effects, and the iMac 5K again finished faster than the i9 MacBook Pro. Adding the eGPU made export times even worse for the MacBook Pro.
We then exported a five minute 4K video with 60 frames per second Canon RAW clip, and the iMac 5K completed in half the time as the MacBook Pro. We're seeing some positive results with the Blackmagic eGPU, mostly because this Canon codec puts a very heavy workload on the GPU.
Not only did export times improve, but timeline smoothness while actually editing was increased with the eGPU, but still nowhere near the iMac 5K.
Now onto our final test, exporting HEVC footage to HEVC. For the first time in our testing, the MacBook Pro is now exporting almost 3 times as fast as the iMac 5K, and it also got way slower with the eGPU connected.
5 min HEVC 4K
5 min h.264 4K
5 min Canon RAW
RAW Playback FPS
15-inch i9 MacBook Pro eGPU
8:02
4:06
11:22
36
15-inch i9 MacBook Pro
3:49
3:44
18:31
20
Now Intel processors use Quick Sync technology to speed up HEVC transcoding speeds, and we think the difference in speeds is due to the MacBook's 8th-gen processor using a more advanced or optimized Quick Sync tech, but we're not completely sure.
From all of this testing, we can conclude a few different things. First of all, if you're just focused on performance today and portability makes no difference, it's definitely not worth the $5500 for an i9 MacBook Pro, Blackmagic eGPU, and LG 5K display when you can get an iMac 5K or iMac Pro for less money.
You'd be better off buying a base model 15-inch MacBook Pro for $2400 and a $3000 top-spec 2017 iMac 5K with third-party RAM. You'll save $100 with the combo and get both portability and desktop performance.
If you're into gaming, the iMac 5K is the obvious choice if you want to stay with macOS, with it having basically twice the gaming performance of the MacBook Pro.
Overall, the top-spec i9 MacBook Pro performs worse than the 2017 iMac 5K in almost all of the tests we ran. Of course, you can't take your iMac 5K on the go, which is the main reason why anyone would buy a MacBook Pro in the first place.
Although the Blackmagic eGPU didn't really benefit the 15-inch MacBook Pro in this batch of tests, it actually greatly benefits the base 13-inch MacBook Pro.
In our previous testing, it dramatically reduced export times and helped timeline smoothness as well. Not only that, but it also greatly improved gaming performance, allowing us to play "Fortnite" at 5K resolution at decent frame rates considering the 5K resolution.
Not cut-and-dried
Some of this is an apples to oranges comparison — the two machines aim at different aspects of the market. One is portable, and the other is movable, but certainly not conveniently.
As with any other choice, what you need to get the job done has to be be balanced with what you want, and what you can afford.
The 15-inch i9 MacBook Pro is still a great laptop if you want solid performance on the go, especially with a design that's incredibly thin compared to the competition.
The 2017 top-spec iMac 5K is definitely the better option if you want to get the most performance for your dollar, while (obviously) sacrificing the portability. You'd probably not want to set up an iMac at Starbucks, for instance.
How to save hundreds on these systems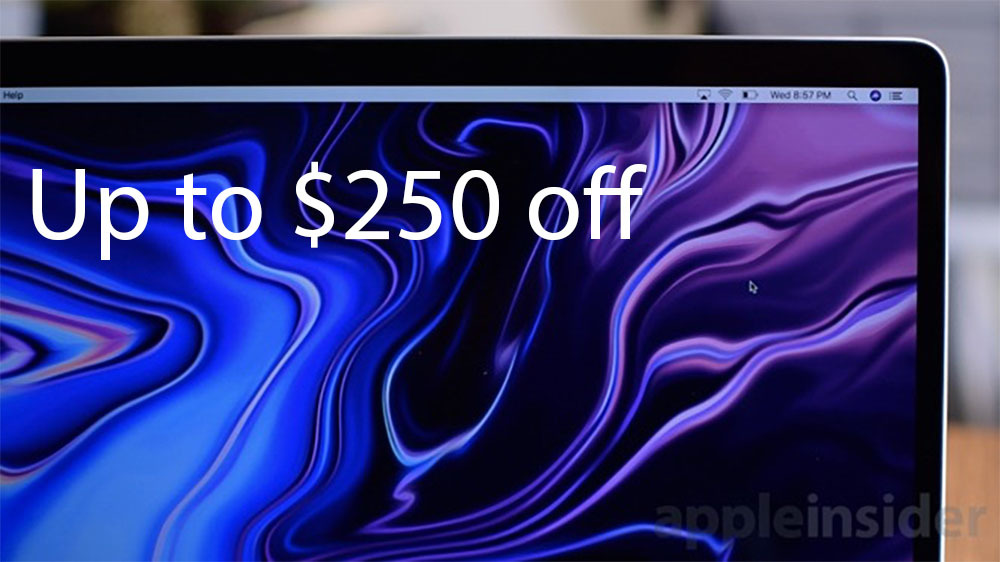 Apple authorized resellers are currently offering triple digit discounts on MacBook Pros, iMacs and iMac Pros. Save up to $250 on 2018 MacBook Pros at Adorama with coupon code APINSIDER when used with this shopping link. These are the lowest prices ever on the new systems.