Apple's 2018 iPhone may charge faster because of new material in Qi charging coil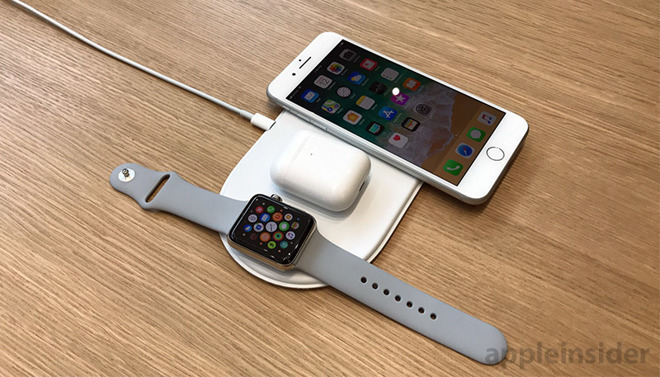 If supply chain reports are to be beieved, Apple may be shifting to a copper Qi coil in the 2018 iPhones, which could improve charging efficiency.
Apple's existing ferrite polymer composite (FPC) may be supplanted in one of Apple's 2018 iPhone lineup, according to the China Times on Monday. The publication claims that the move will implement a thicker copper wire coil in at least one model, instead of the FPC to "offset the thermal effects" from a potential wattage increase.
Given the same charging wattage, FPC has the advantage of being thinner than a copper coil. Thermodynamics are complex, but given all other factors equal, increasing the wattage of the coil also increases the heat generated in the circuit roughly exponentially with that linear increase in wattage, necessitating a better thermal dissipation solution.
The thicker, and homogenous, copper coil could provide that solution. However, Apple may not be willing to make the iPhone itself thicker to accommodate the copper coil, so the report should be taken with a grain of salt.
It also isn't clear which solution is less expensive to implement.
At present, Apple allows the iPhone 8 family and the iPhone 10 to charge at 7.5W. The Qi spec currently allows for a 15W charge.
The three iPhone models currently speculated to arrive this fall include two models with OLED screens measuring 6.5 inches and 5.8 inches, while a third is equipped with a 6.1-inch TFT LCD. Most sources now claim that all three will have the TrueDepth camera array and use Face ID, but the LCD model will be positioned in the product line-up as a cost-effective model, while the OLED versions will have more premium pricing and specifications.
Foxconn will continue to be the main iPhone assembler this year, with it said to handle all 5.8-inch OLED units and 80 to 90 percent of the 6.5-inch OLED version, as well as 30 percent of LCD model orders. Pegatron is said to be taking 60 percent of the LCD orders and between 10 and 15 percent of the 6.5-inch OLED model orders, while Wistron makes up the remainder.