Hue lineup expands with two new ambient lighting solutions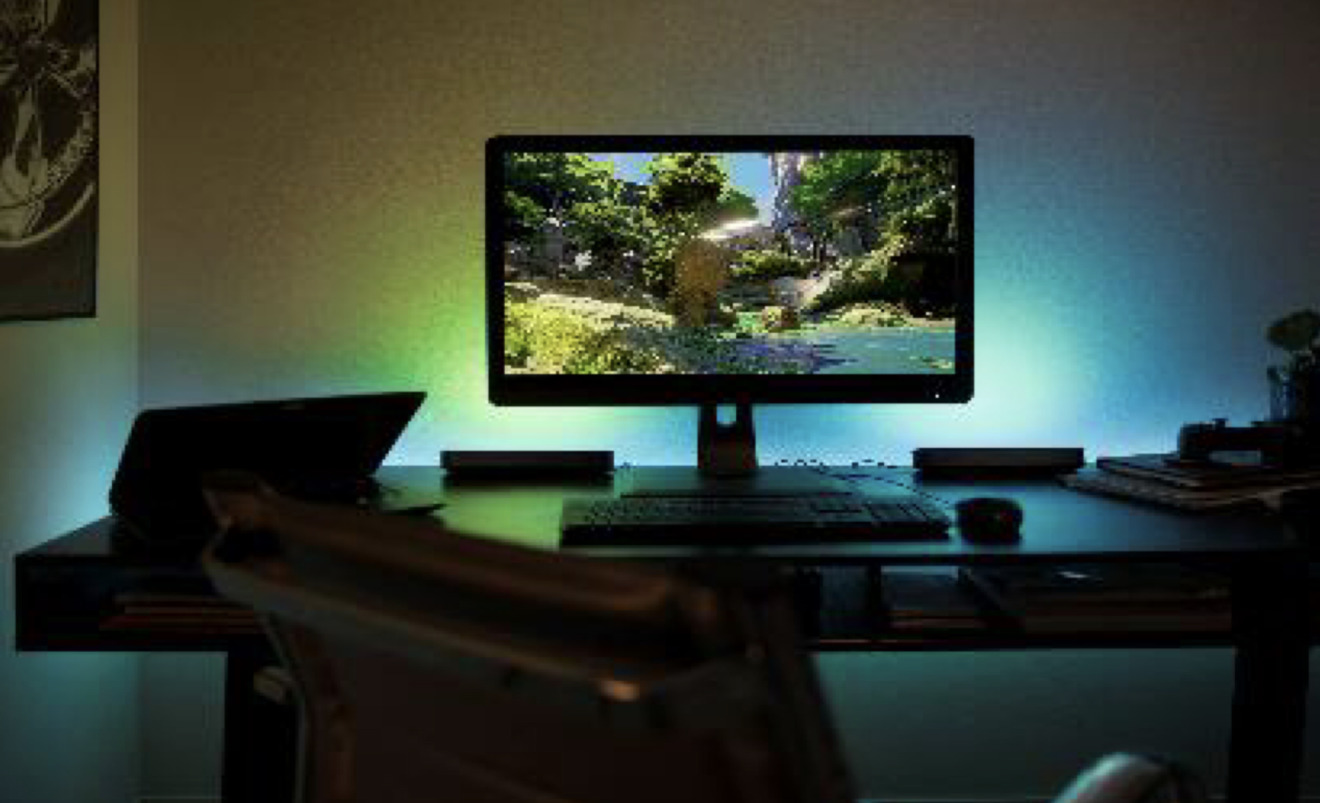 Signify announced Monday the addition of two new ambient lighting solutions to the Philips Hue lineup, intended for the living room and fully compatible with the recently released Hue Sync app.
Of the pair of new lights, the first is Philips Hue Play — a compact light bar designed to placed horizontally or vertically next to a television or computer monitor, casting an indirect light on the wall behind. Mounting it behind a monitor/TV is also possible, creating a soft backlight.
Up to three Hue Play bars can be connected together, requiring only a single power outlet. Signify also touts these as being capable of changing to any one of 16 million colors, similar to other lights in the Hue ecosystem.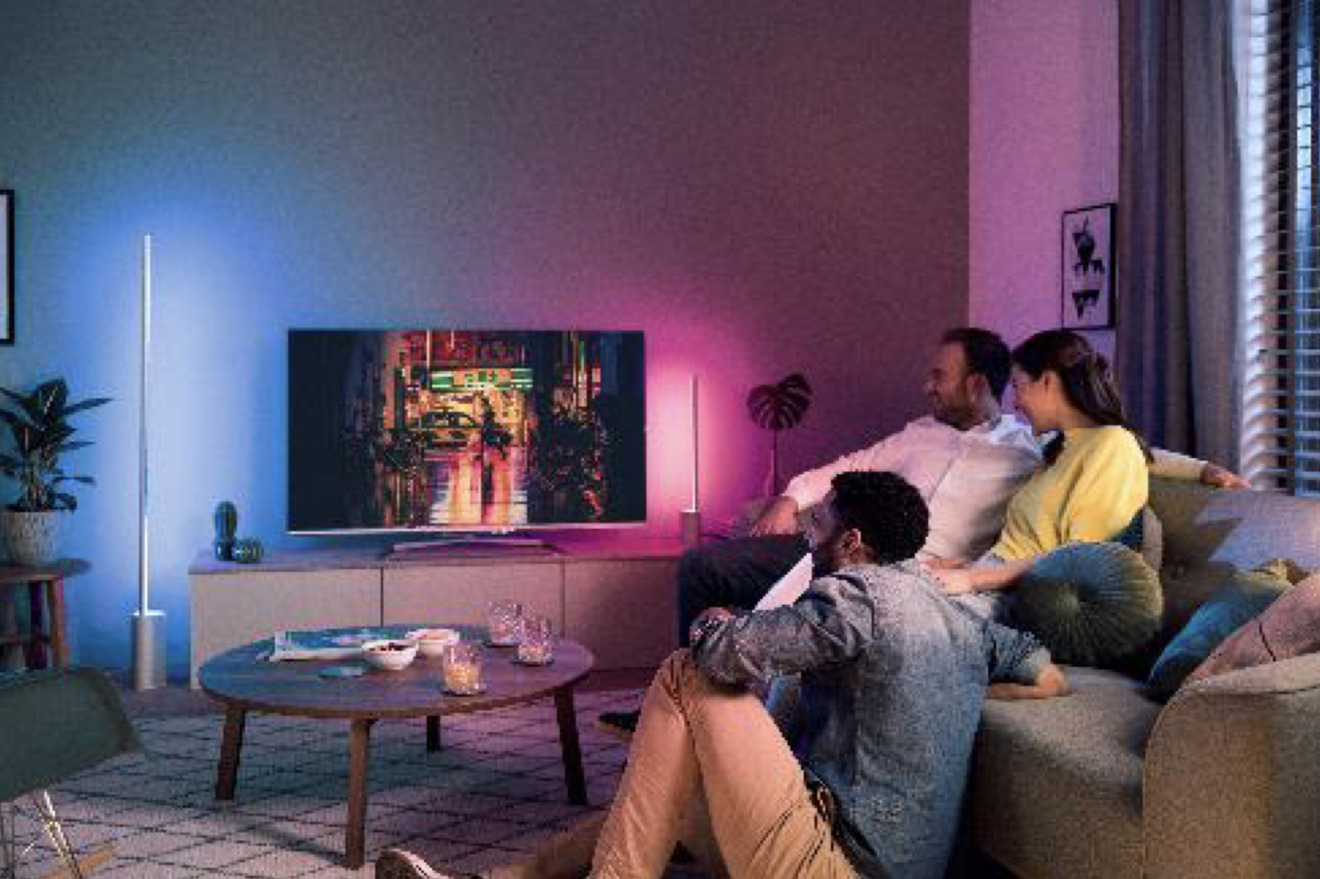 The second new new products are the Philips Hue Signe floor and table lamps. These are again designed to create indirect accent lighting in any room.
Both products could be placed in any room, but have clear benefits when positioned near or behind a TV or computer monitor. Using the Hue Sync app, you can synchronize your lights to the content playing on the screen, creating a much more immersive experience.
"Our latest products provide new ways for people to create personalized lighting experiences in their homes. Whether its ambiance creation or making gaming and music truly immersive, our new Philips Hue Play and Philips Hue Signe collection are designed to transform your living space," says Jasper Vervoort, Head of Marketing and Product Management, Home Systems and Luminaires at Signify.
All Philips Hue lights work with Apple's HomeKit, adding additional functionality for those embracing Apple's smart home platform. That includes scheduling them, using them with other HomeKit accessories, or controlled via Siri.
Both lights will be available in October. Hue Signe will be available first in October, with preorders opening up in early September. The table lamp will run $159.99 and the floor jumps up to $249.99.
Hue Play will be available not long after with a mid-October launch, with no preorder period. A single base kit will run $69.99 or a double base kit will run $129.99. Extensions for the base kits will be available too for $59.99 apeice.
Recently, AppleInsider went hands on with one of the new Philips Hue outdoor lights, the Lily spotlights.