Hands on: PlugBug Duo attaches to MacBook Pro charger, gives travelers two USB charging ports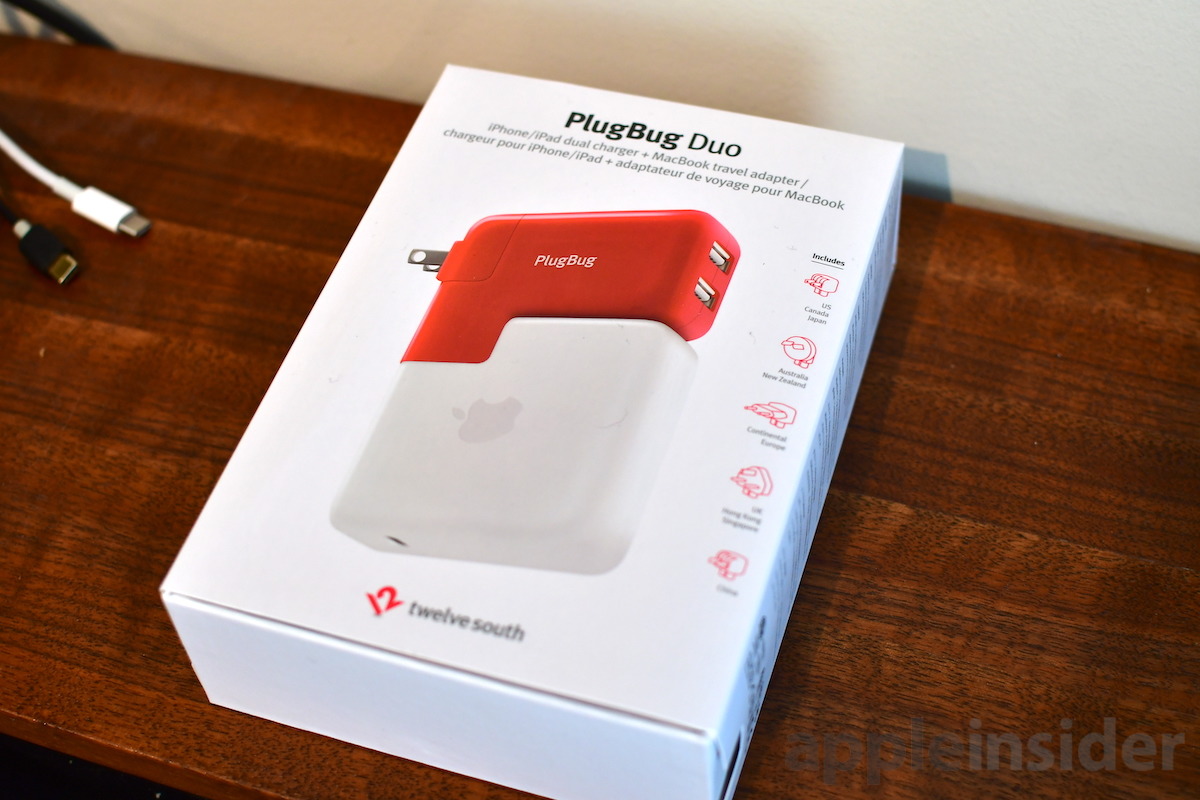 Twelve South today has updated their handy PlugBug world with an additional USB port, making it even more useful for powering all your gear on the go.
PlugBug Duo is a simple device — it piggybacks on your existing MacBook's charger to offer not only a pair of USB ports but an interchangeable set of adapters for 150 different countries around the world.
Charge three devices at once
The body of PlugBug is cast in a bright and vivid red, which contrasts with the white body of Apple's chargers. It is reminiscent of a ladybug, hence the name.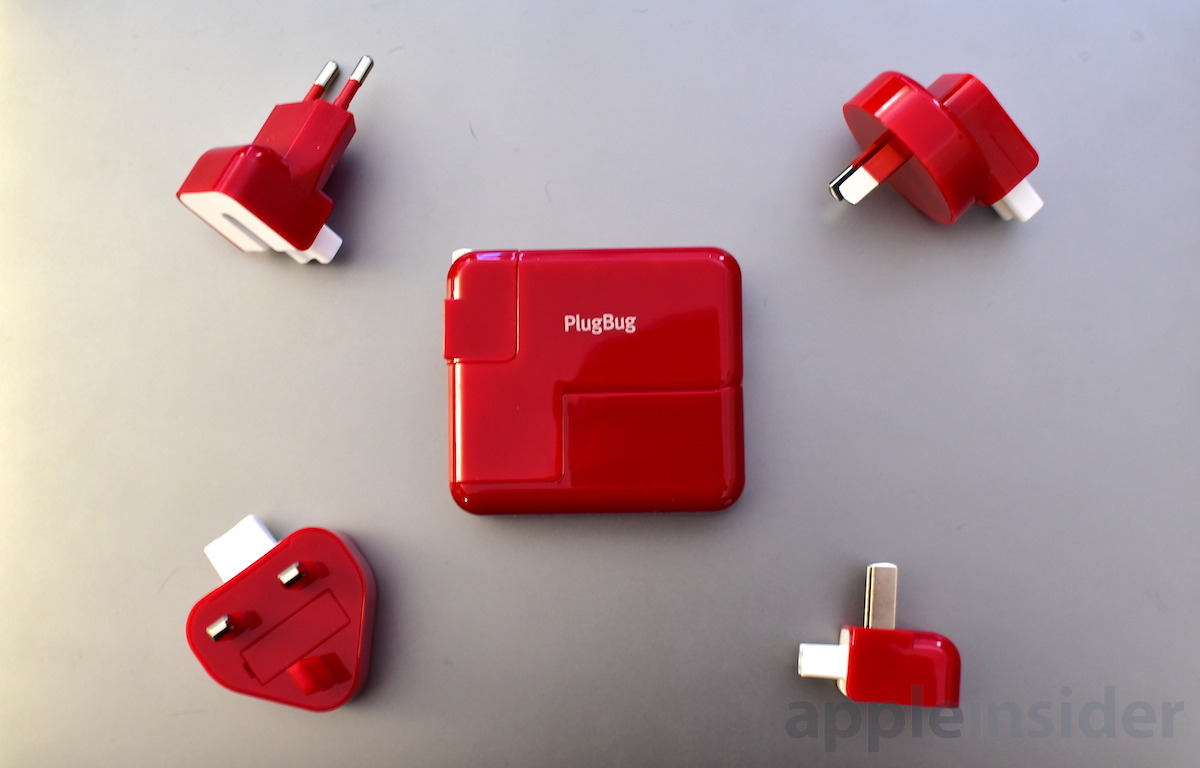 When comparing any of Apple's MacBook chargers to the PlugBug, it feels a bit cheap or hollow. Of course, that is because it is. Apple's charger is still doing all the heavy lifting, with only the USB ports drawing power directly from the PlugBug.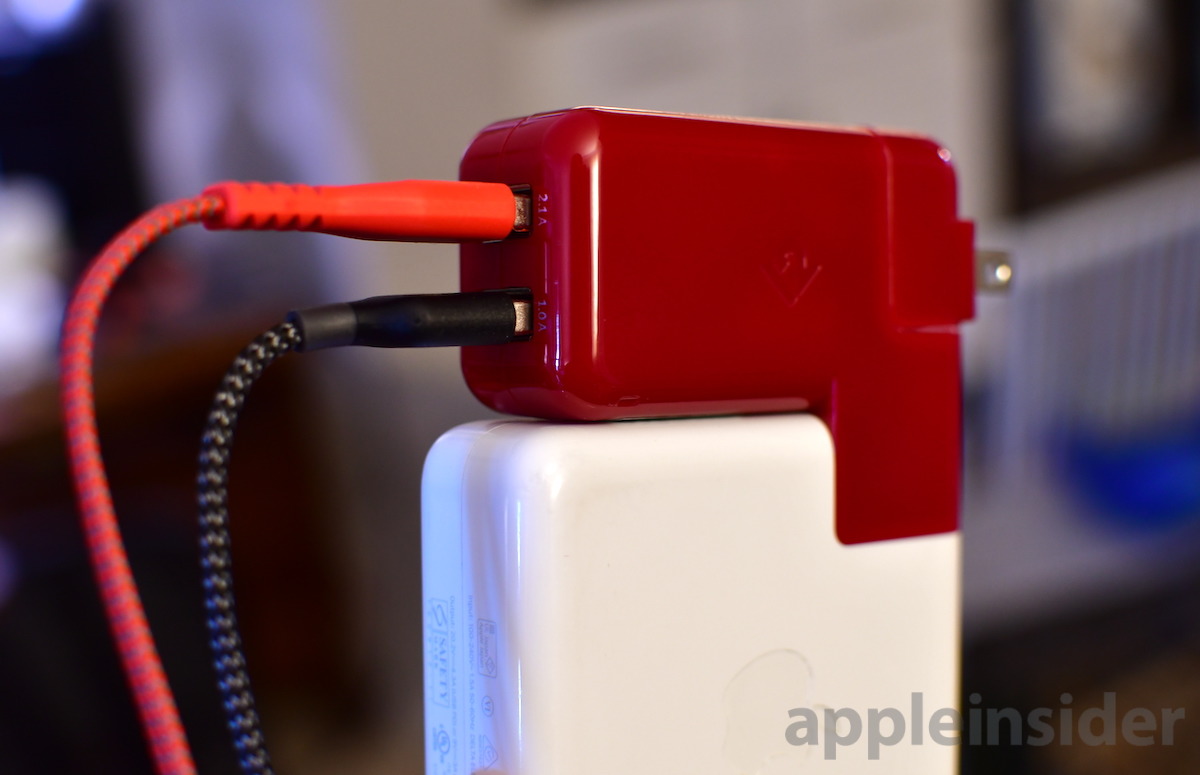 Originally on the PlugBug World, there was a single USB 2.1A USB-A port. This time, there is a pair of ports — a 2.1A and a 1A. That totals 12W of power. The 2.1A port is the faster of the two and designed for your iPad or even your iPhone. That leaves the 1A port for smaller devices such as AirPods (or your iPhone if your iPad occupies the faster one).
At AppleInsider we travel quite a bit and having a medley of international adapters can prove to be quite handy.
Some common supported countries
US
Canada
Japan
Australia
New Zealand
Continental Europe
UK
Hong Kong
Singapore
China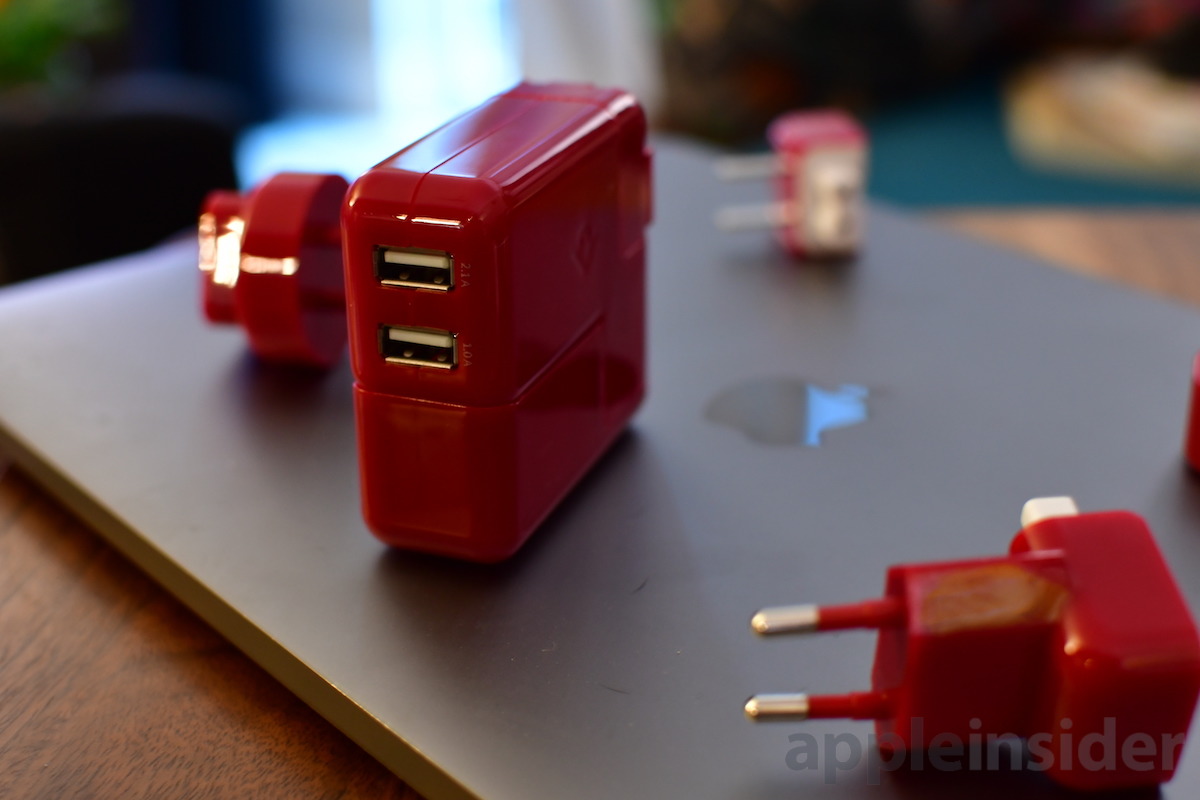 We do wish that Twelve South included some sort of bag or carrying case to store all the different adapters while not in use, but we will just have to live without.
PlugBug Duo will cost $5 more than its predecessor — $49.99. If you are looking just for the additional USB ports, there are better options for the money. However, if you are a frequent traveler, then PlugBug Duo is irreplaceable.