Samsung launches curved, 34-inch display with Thunderbolt 3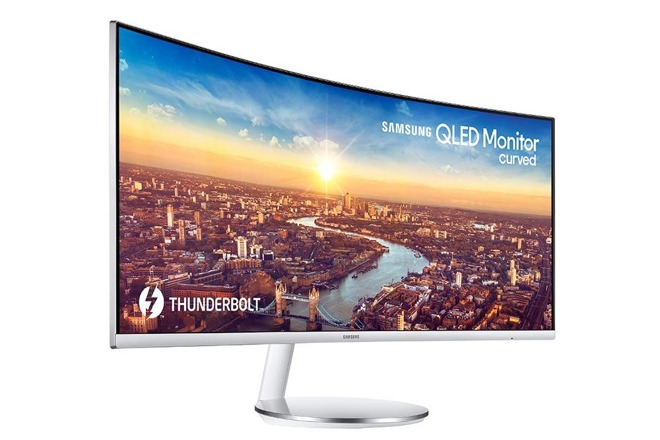 Samsung on Tuesday announced the global launch of the CJ79, a 34-inch curved monitor with Thunderbolt 3, marketed as both Mac- and Windows-compatible.
The screen has a 21:9 aspect ratio, 3,440-by-1,440 resolution, and covers 125 percent of the sRGB color gamut with 3,000:1 contrast. Mostly notably though it has two Thunderbolt 3 ports, one of which supplies 85 watts of power, enough for 13- and 15-inch MacBook Pros.
The monitor also incorporates two 7-watt speakers, picture-in-picture functions, and AMD FreeSync support. Other port options include HDMI, DisplayPort, and two USB 3.0 connections.
The company didn't immediately make pricing available; however, B&H Photo is accepting preorders for the C34J791 34-inch 21:9 Curved LCD Monitor at $899.99 with free expedited shipping within the contiguous U.S. Inventory is expected to arrive the beginning of September.
Samsung also announced the European debut of the CJ89, a related monitor starting at 43 inches. It has a 32:10 aspect ratio, 3,840-by-1,200 resolution, and its own KVM switch as well as two 5-watt speakers. Instead of Thunderbolt 3 it features two USB-C ports, but it can deliver up to 95 watts of power.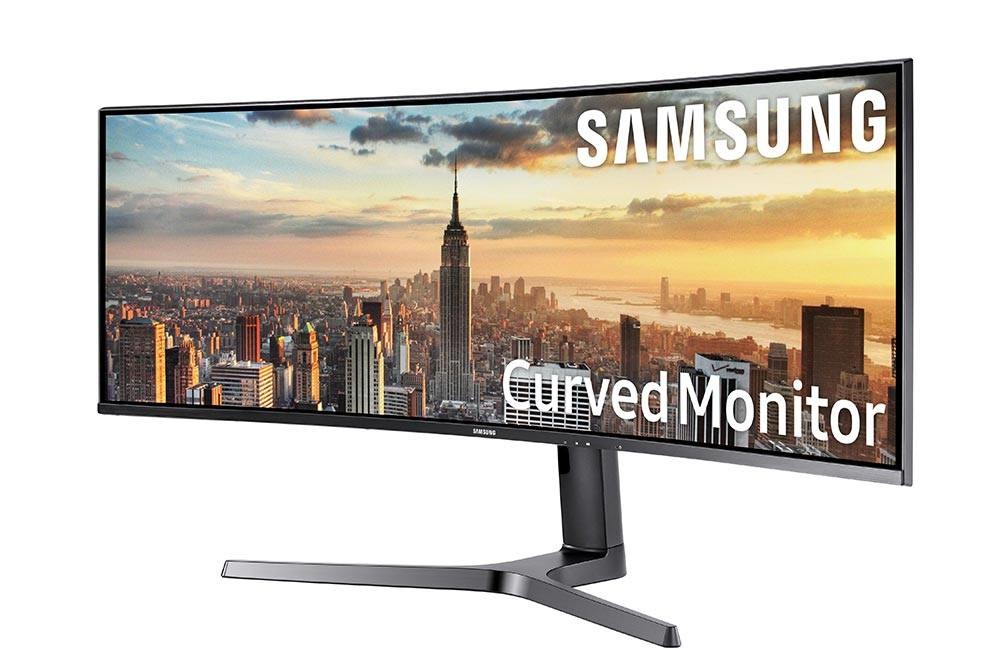 HDMI, DisplayPort, USB 3.0, and two USB 2.0 hookups round out connections. Samsung has even produced a 49-inch variant, which actually lowers resolution to 3,840 by 1,080, but upgrades the speakers to 7 watts. Both the 43- and 49-inch monitors are promised to ship internationally "soon."
In the U.K. the 43-inch display can be preordered for 599.99 pounds ($775.54), while the 49-inch one is 841.11 pounds ($1,087.21).