Satechi ships new wired & wireless aluminum keyboards for desktop Macs
By Roger Fingas
Thursday, September 06, 2018, 08:01 am PT (11:01 am ET)
Accessory maker Satechi on Thursday released a pair of new keyboards for the iMac and other desktop Mac systems.




Both sport an Apple-like aluminum chassis and a complete layout, including a numeric keypad. Satechi also touts "responsive" scissor-switch keys, and Mac-specific function keys for media playback, switching apps, and controlling brightness.

The Aluminum USB Wired Keyboard comes with a USB Type-A cable. The Aluminum Bluetooth Wireless Keyboard features a USB-C port, but just for recharging its battery, which supports up to 80 hours of active use or 100 days of standby.






The two keyboards are available today in silver for $59.99 and $79.99. Three iPhone-themed colors — namely gold, rose gold, and space gray — can only be preordered, but should be ready by the end of September.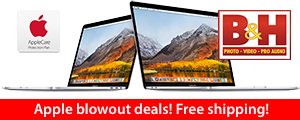 2018 13" Touch Bars
Price
Save
2.3GHz/8GB/256GB (Gray)
$1,649.99+
$150
2.3GHz/8GB/512GB (Silver)
$1,849.00+
$150
2.3GHz/16GB/256GB (Gray)
$1,949.00+
$50
2.7GHz/16GB/512GB
$2,449.00+
$50
2.7GHz/16GB/1TB
$2,849.00+
$50
2018 15" MacBook Pros
Price
Save
2.2GHz/16/256GB/555X
$2,099.00+
$300
2.6GHz/16/512GB/560X
$2,399.00+
$400
2.9GHz/16/1TB/560X
$3,199.00+
$300
2.9GHz/32/2TB/560X (Gray)
$3,999.00+
$700
tr class="model">
2.9GHz/32/4TB/560X (Gray)
$5,999.00+
$700
Click here for dozens more configurations
+ Free shipping within the contiguous U.S.
Lowest Prices Anywhere!

13" MacBook Pros
Price
You Save
3.1GHz/8GB/256GB Gray
$1,679.00
$120.00
3.1GHz/8GB/256GB Silver
$1,704.00*
$95.00
3.1GHz/8GB/512GB Gray
$1,849.00*
$150.00
3.1GHz/16/512GB Gray
$2,099.00
$100.00
15" MacBook Pro
Price
You Save
2.8GHz/16/256/555 Silver
$2,199.00*
$200.00
2.8GHz/16/256/560 Gray
$2,299.00
$200.00
2.9GHz/16/512/560 Gray
$2,599.00
$200.00
2.9GHz/16/1TB/560 Gray
$2,999.00
$200.00
3.1GHz/16/512/560 Gray
$2,799.00
$200.00
3.1GHz/16/2TB/560 Gray
$3,899.00
$300.00

*

price with Promo Code:

APINSIDER

prices.appleinsider.com for more configurations