App Roundup: Affinity Photo, Plex, Halide, Alloy, more!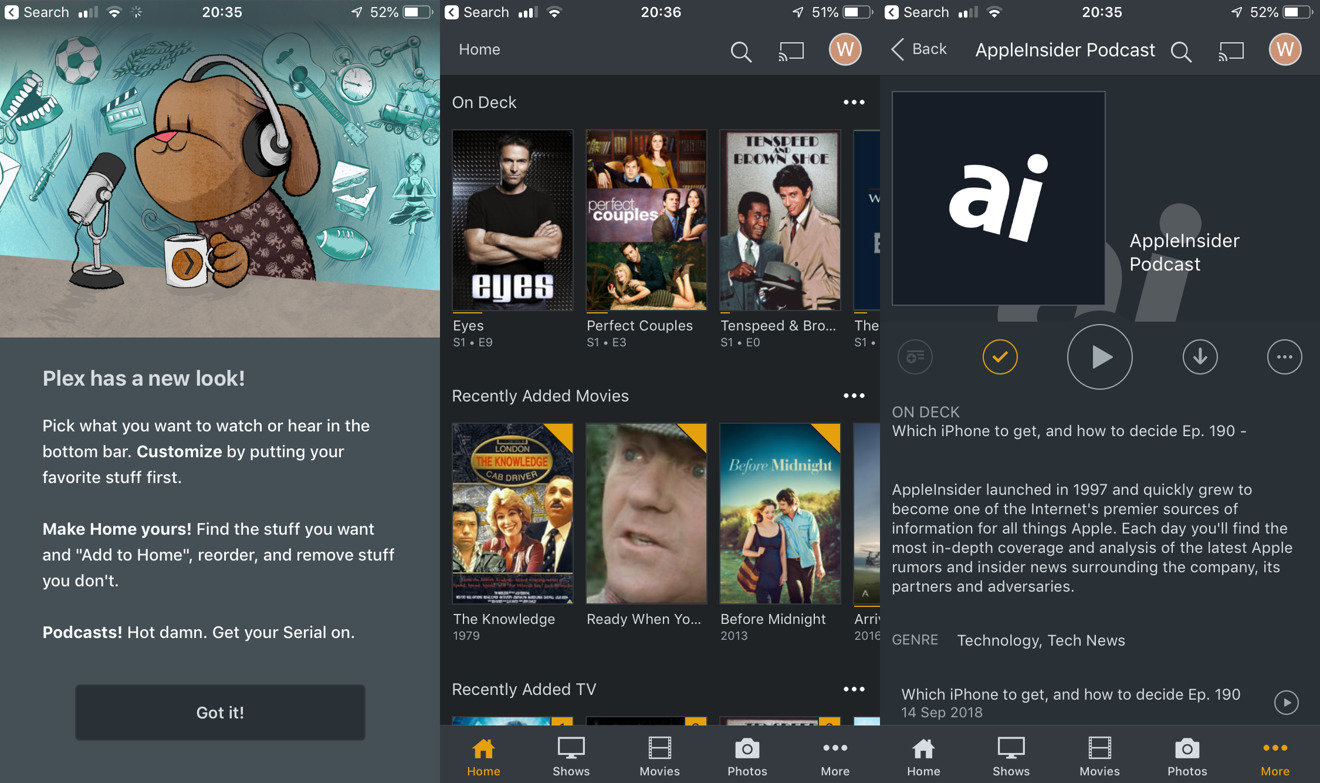 New apps and updates to programs are pushed to the App Store and other online marketplaces every day, and there are just too many of them to keep track of all changes. AppleInsider collects together some macOS and iOS app highlights from the last week that you should examine.
This week's highlights include a new technical readout feature in Halide, improvements to Affinity Photo, updates to Ulysses, the Alloy iOS launcher, Apple Watch revisions for Dark Sky, and a bunch of bug fixes to Plex.
Halide 1.9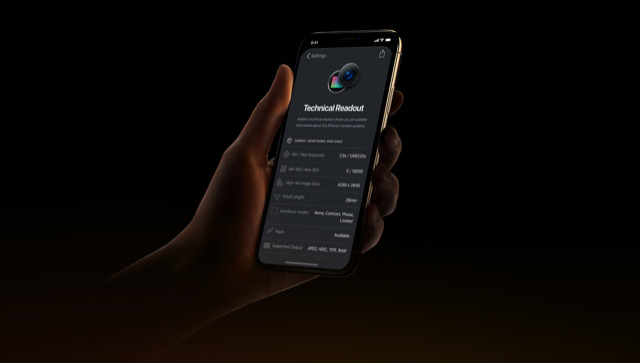 Camera app Halide is being updated for the new iPhones and key to the new release is a feature called Technical Readout. It interrogates the phone for all possible data about the camera and the makers say this includes specifications that Apple may not publish.
That Technical Readout information is displayed in the app and can be saved.
Halide aims to reduce the complexity in photography by making focus, exposure more be controlled by gestures. However, it also gives you full manual controls for details such as shutter speed and ISO.
Get it for iOS: $5.99. Currently requires iOS 10 or later but new features may require iOS 12.
Affinity Photo 1.6.9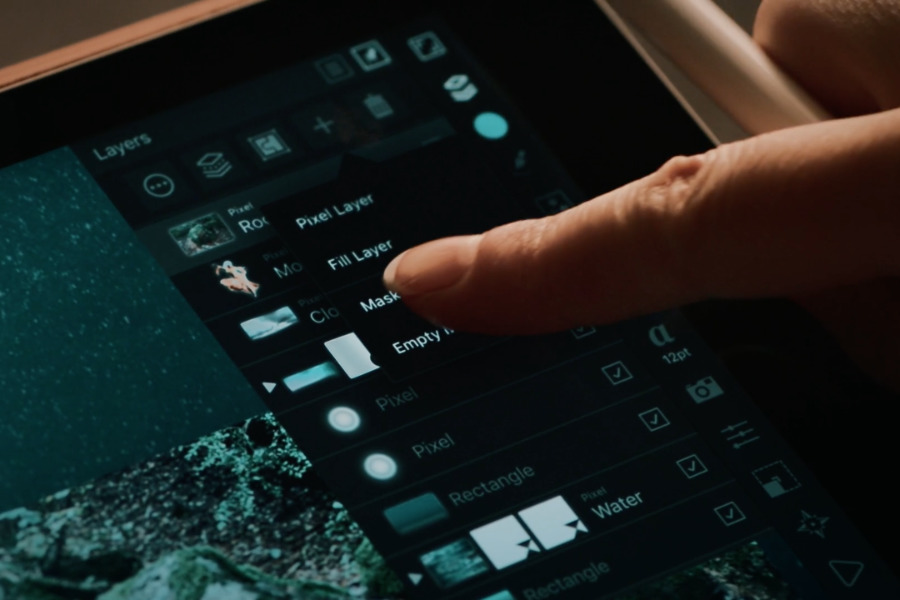 Affinity Photo is a tool for photographers and artists and this version 1.6.9 for iPad adds a slew of improvements. Many are to do with a greater number of swipe or tap actions on the iPad to modify options, using controls with sliders and also a new Undo/Redo gesture.
An earlier version was chosen by Apple as the Best iPad App of 2017 and this latest edition is temporarily on sale for 30% off its regular price.
Get it for iOS: currently $13.99. Requires iOS 11 or later and only works with the iPad Pro, iPad Air 2 and iPad (early 2017) or later.
Ulysses 14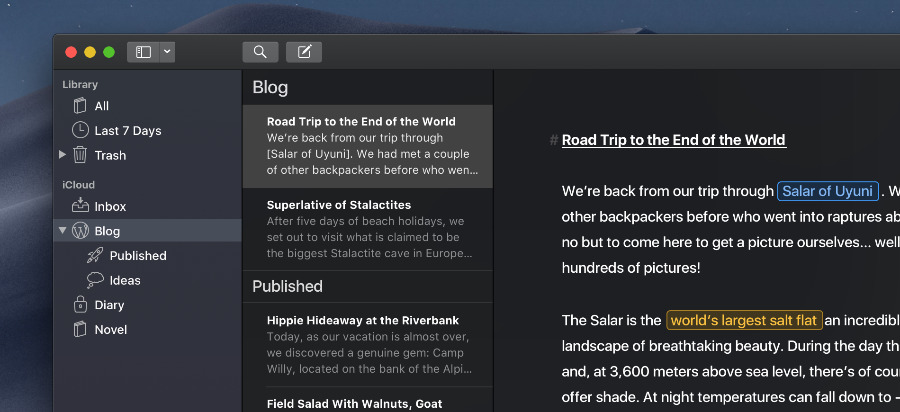 The writing tool Ulysses is being updated for the new editions of both iOS and macOS Mojave. From this Monday, September 17, the app will be updated to feature Dark Mode, Siri Shortcut support and most usefully of all, a Mac Share Extension.
From version 14 onwards, you will be able to be working in another app and send text directly into a Ulysses sheet. That's the term the app uses for different things you write: rather than having many separate documents, you have a single app database that breaks your writing up into sheets.
There's also a general improvement with those: the column listing all your sheets has been redesigned to have bigger, clearer titles.
Alloy 2.3.0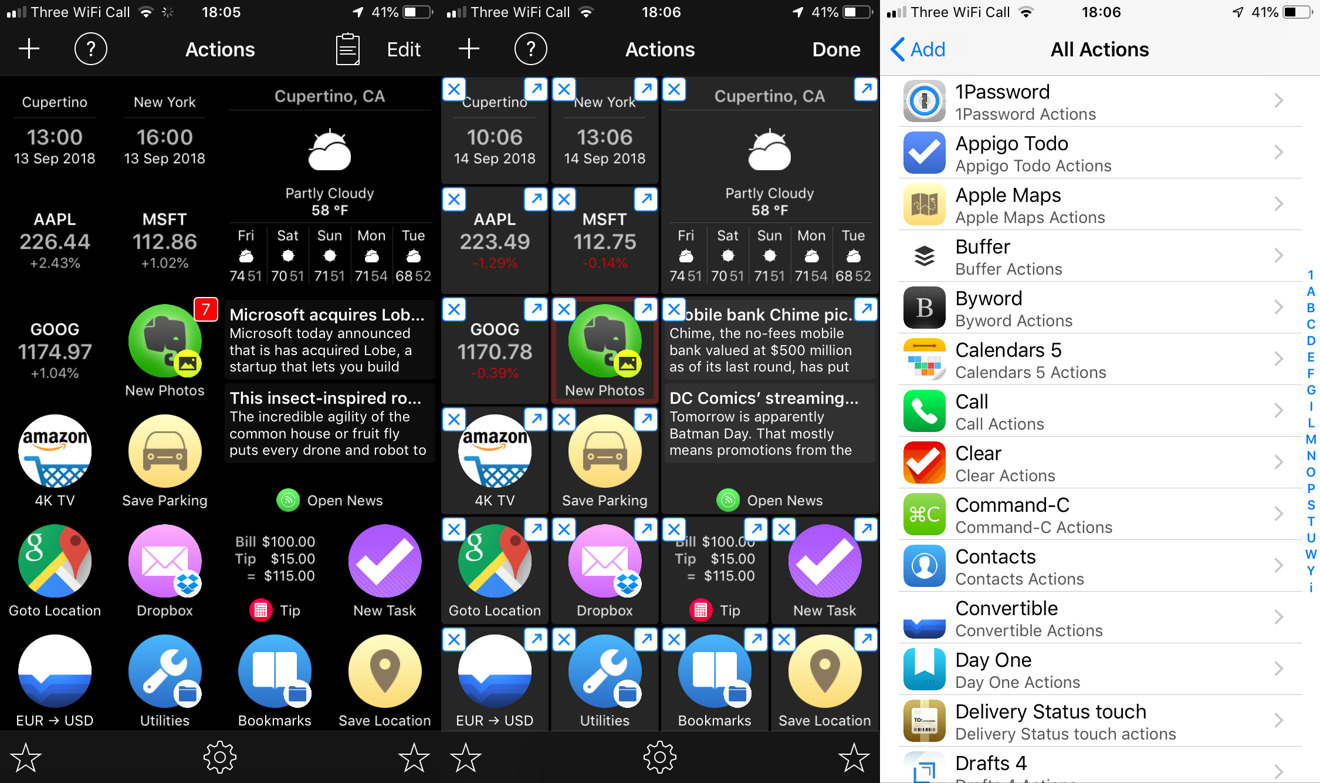 Alloy is a fast launcher for your iPhone or iPad: it can replace a series of steps with a single initial tap. It's similar in that way to Workflow or Siri Shortcuts but intended to be quicker to learn and use.
This new version adds the ability to use Alloy from within Messages. Alloy now has optional actions that can work with Messages or you can choose to copy the result of the app's steps directly into Messages for sending to someone.
Get it for iOS: $4.99. Requires iOS 9.0 or later.
Dark Sky 6.0.4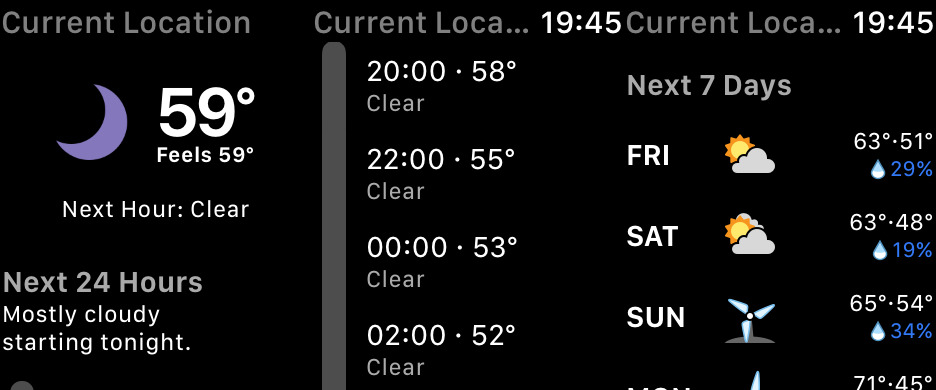 Dark Sky, the recently completely revamped weather iPhone app, has now revised its Apple Watch component. It has faster refreshing of local forecast details and the Watch complication now shows the current temperature.
As good as the iOS app is, though, there are still some sluggish bugs on the Watch. It defaults to Fahrenheit, for instance, regardless of whether your phone is showing Celsius. And the temperature complication sometimes vanishes on us, leaving a blank space but one that you can still tap to go into the app.
Get it for iOS: $3.99. Requires iOS 10.3 or later.
Plex 5.4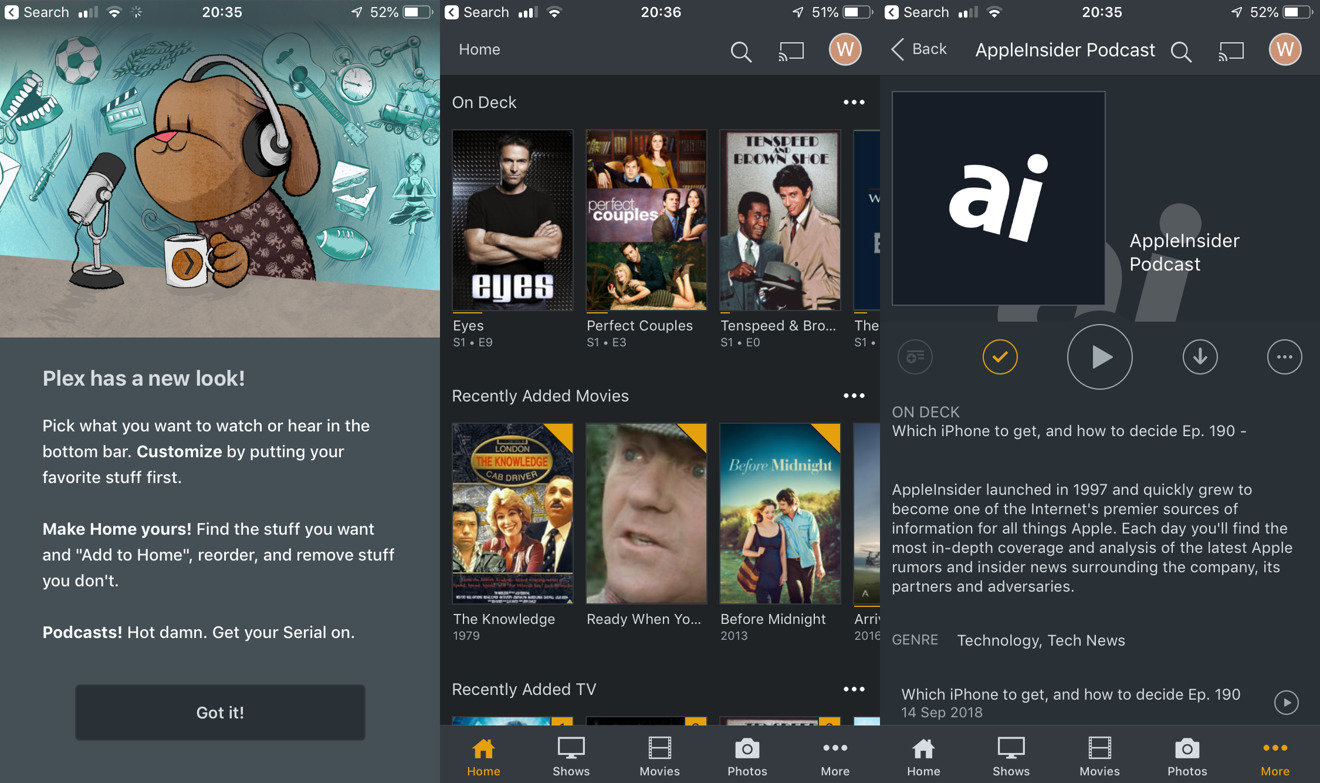 If you've been ripping your DVDs onto your Mac, you need Plex to watch them all on. It's a video streaming service that can play back movies or TV from your Mac and send them to Apple TV or iOS devices. You can do exactly that with iTunes but Plex hasn't the same limitations on video formats and will play just about anything you have on your Mac.
The new update is to the iOS app and chiefly provides a range of bug fixes but also adds the ability to more easily switch between different Macs or other sources of video. Plex handles podcasts, too, and the new version 5.4 adds richer, more detailed episode descriptions.