Apple offers second betas of iOS 12.1, tvOS 12.1, macOS 10.14.1 Mojave, and watchOS 5.1 for developer testing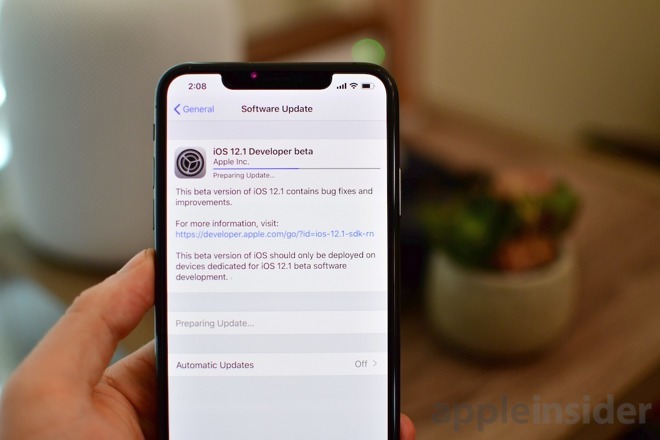 Apple has provided participants of its developer beta testing program new builds, with the second betas of iOS 12.1, tvOS 12.1, macOS 10.14.1 Mojave and watchOS 5.1 now available to download on to devices six days after the first betas.
Developers who have signed up for the testing program can use the latest builds after performing an over-the-air update on their enrolled devices, or can follow the instructions from the Apple Developer Center. Public beta versions typically arrive a few days after the developer betas, and can be acquired from the Apple Beta Software Program website.
The second iOS 12.1 developer beta has build number 16B5068i, replacing the first build's 16B5059d. The following Friday after the build was issued, Apple released additional builds of the beta, allowing owners of the iPhone XS and XS Max to trial the operating system on their brand new devices.
So far, the iOS 12.1 beta seems to be a minor update, with the main change being the inclusion of support for Group FaceTime. A few minor changes have also been found in the code, such as horizontal Face ID support, which will likely be useful for new iPad models rumored to land later this fall.
Apple has also teased the addition of 70 new emoji that will be arriving in iOS 12.1, which it has included in the betas.
Apple's second build of macOS 10.14.1 Mojave is build number 18B50c, up from the first build's 18B45d.
Few details were provided by Apple as what to expect in the first beta of macOS 10.14.1, but the main addition is the return of Group FaceTime. Just as with iOS 12, the feature was pulled from beta before its release, and has since been returned for testing.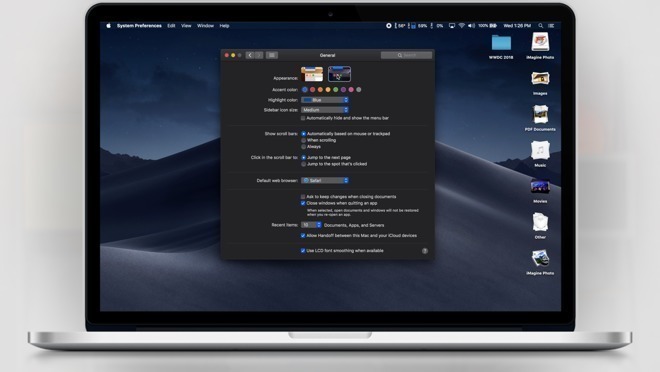 The second beta of tvOS 12.1's build is number 16J5584c . The first beta was build number 16J5575c. Details about its contents are unknown, but version 12.1 is likely to consist of bug fixes and performance improvements, rather than new features.
Apple's second watchOS 5.1 beta bears build number 16R5568d, up from the first developer beta build 16R5559d.
Much like iOS 12.1 and macOS 10.14.1, there is relatively little known about what's included in each beta release. For watchOS 5.1, it gains the ability to answer Group FaceTime calls on the Apple Watch, with it able to handle the call via audio until the user can access an iOS device to continue in video.
AppleInsider, and Apple itself, strongly advise againstinstalling beta releases on mission-critical hardware, due to the possibility of data loss and other issues. Those interested in testing the betas out should use non-essential devices, and to keep backups of any important data before installing or performing updates.