Consumer Reports finds iPhone XS and XS Max last hours longer than iPhone X, contradicts previous tests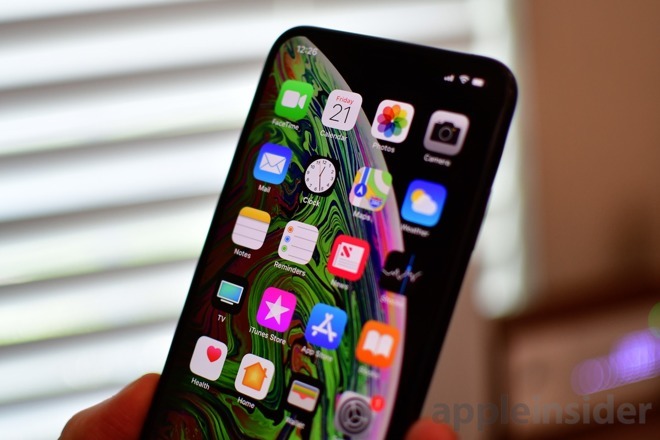 AppleInsider is supported by its audience and may earn commission as an Amazon Associate and affiliate partner on qualifying purchases. These affiliate partnerships do not influence our editorial content.
Consumer Reports has published their final test results for the iPhone XS and XS Max, yielding yet a few more surprises regarding the newest iPhones.
The biggest news from Consumer Reports testing was apparent battery life improvements. Both the iPhone XS and the XS Max outperformed Apple's reported numbers, and the publication's expectations.
The new iPhone XS was able to go 24.5 hours, while the Max made it 26 hours in lab tests. That compares to the iPhone X, which was a half hour shy of hitting the 20 hour mark.
For the test, Consumer Reports used a robotic finger programmed to run through a series of tasks on each device, simulating an average user's day. The robot "browses the internet, takes pictures, uses GPS navigation, and, of course, makes phone calls." To keep things consistent, they put the display at 100-percent, which means that dropping the brightness could extend evaluation numbers further.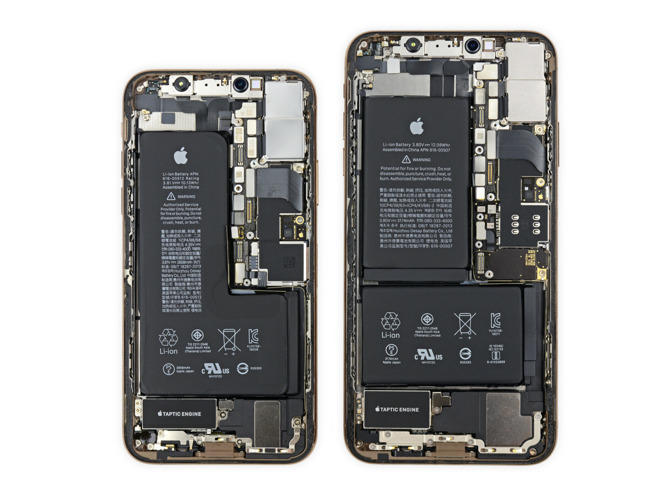 Apple says that the XS should get 30 minutes more out of the battery than the X, and the iPhone XS Max should garner 90 minutes more life before shutting down. These tests — not the same process Apple uses to arrive at its numbers — show the new handsets can in some situations beat Apple's estimates.
The results contradict findings from Tom's Guide, which evaluated the iPhone XS last month. In that round of testing, iPhone X beat out both iPhone XS and XS Max in an endurance test involving web browsing over LTE.
Consumer Reports knocked Apple for the included charging brick, noting it took 210 minutes, or twice as long, to charge the iPhone XS Max compared to the Samsung Note 9. Apple could easily remedy the situation by including a USB-C fast charger in the box, something AppleInsider has mentioned repeatedly in our iPhone XS and iPhone XS Max reviews, though the company is unlikely to do so.
Other results in today's test highlight the updated cameras, which beat out last year's top-rated iPhone X.
"iPhone XS and XS Max managed to improve on that performance, if only just a little," the publication said. "The phones received slightly better scores when it came to the quality of the still and video images taken by their rear cameras."
Performance was also tops thanks to the new A12 Bionic processor, though competing devices like iPhone X and Galaxy Note 9 were only slightly behind.