Facebook Portal sets up video chat hardware fight with Amazon, Google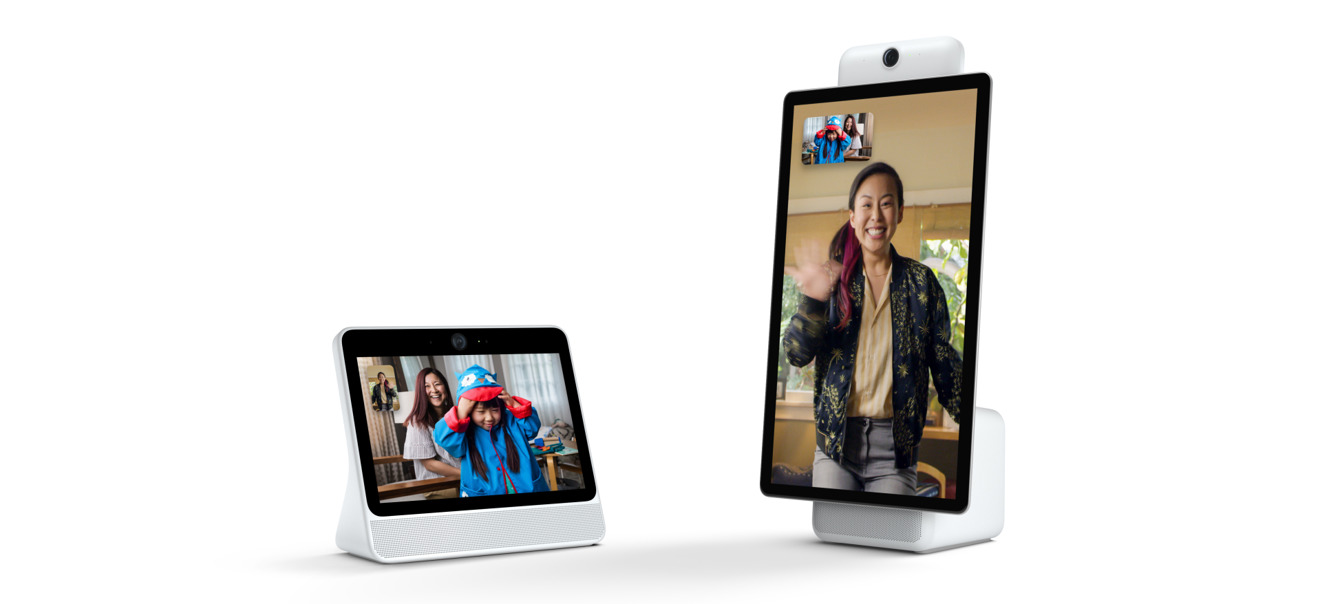 Facebook has launched its own smart device in the form of the Portal — a pair of smart assistants specifically designed for connectivity through the social media venue.
Facebook has rolled out two models of the device, the Portal with a 10-inch 1280x800, and the Portal+ with a 15-inch 1920x1080 pivoting screen. The company claims that the device is "powered by AI" with features designed to "take all of the guesswork out of video calling."
The "Smart Camera" feature will pan and zoom to keep callers in the view of the screen. Background noise is filtered out with the "Smart Sound" algorithms in the device. The camera and microphone can be disabled with a tap, or in the case of the camera with a physical slider.
The video calls are handled through Facebook's Messenger service, allowing for calls to any mobile device with the app installed. Facebook notes that it "doesn't listen to, view, or keep the contents of your Portal video calls." Additionally, without delving into details, the company says that video calls on the Portal are encrypted.
Content for the device is provided by Facebook Watch, Food Network, Newsy, Spotify Premium, Pandora, and iHeartRadio. Amazon's Alexa can be used on the device, with all that entails including Amazon Prime music streaming. Facebook says that more partners for content will be announced soon.
It does not appear that the device has an unrestricted web browser. Additionally, it uses a locked version of Android, preventing users from installing apps not approved by Facebook.