New Stockholm city council vows to block unpopular Apple store plans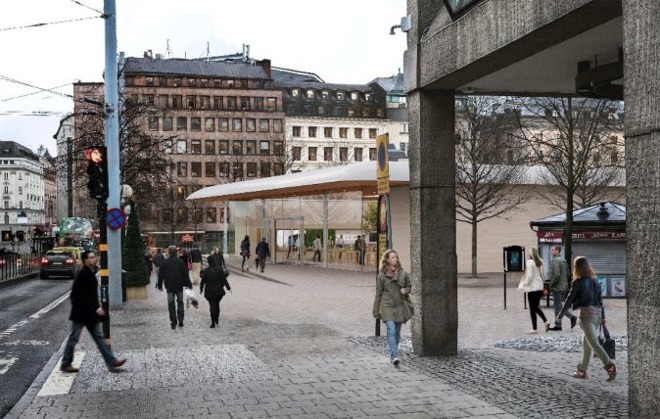 AppleInsider may earn an affiliate commission on purchases made through links on our site.
Apple's plans for its first store in the Swedish capital of Stockholm may have been dealt a fatal blow, as a newly-elected city council is promising to support residents opposed to a proposed site.
At a press conference, the council assured residents that the intended location — at the edge of the Kungstradgarden, a public park — won't go ahead, according to Dagens Nyheter. The previous council had given the Apple the green light.
If built the store would replace a TGI Fridays, but take up more space, and residents have complained that it would not only block Kungstradgarden's north entrance but commercialize a public area often used for concerts and other events.
Apple has promised to hold its own park events, including performances, but this doesn't appear to have stopped a flood of negative public comments.
Under retail head Angela Ahrendts, Apple has tried to position its shops as "town squares" — communal spaces where people can go for learning and entertainment through Today at Apple events. That marketing hasn't gained much traction, and is sometimes mocked or criticized given Apple's overriding goal of selling hardware.
The company has sometimes been willing to back down in response to public backlash. In July, for example, Apple ditched a pagoda-like store it had envisioned for Melbourne, Australia, which had been accused of clashing with surrounding buildings and resembling a Pizza Hut. The redesigned architecture is more subdued.