Trade group representing Apple proposes new framework for privacy regulations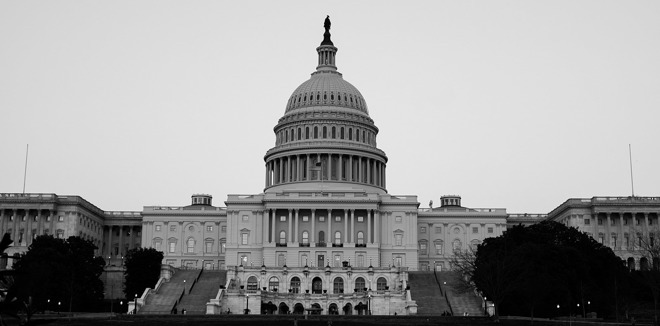 Lobbying group Information Technology Industry (ITI), which counts Apple, Facebook and Google as members, introduced a proposed framework for privacy regulations in Washington this week as lawmakers look to enhance user protections.
With the proliferation of mobile devices and nearly ubiquitous always-on connectivity, digital privacy has become a hot-button issue for governments around the world. ITI is the latest organization to lay out guidelines for lawmakers to consider as new regulations are crafted, claiming its solution is much more in-depth than any others put forward to date.
In a nutshell, the proposed framework would require users to opt in before their sensitive personal data is used in products and services, except when it is necessary or permitted by law. ITI specifies personal data is non-anonymized information including "ethnic origin, political affiliation, religious or philosophical belief, trade union membership, genetic data, biometric data, health data, sexual orientation, certain data of known minors, and precise geolocation data."
Instead of users having the option to opt out of sharing personal data, they would be required to opt in before any information is collected.
"Individuals should have the right to exercise control over the use of their personal data where reasonable to the context surrounding the use of personal data," says the outlined framework.
ITI president Dean Garfield says the organization is on board with the idea of greater input from federal lawmakers when it comes to privacy issues, such as bestowing additional powers to the FTC, which currently isn't able to set regulations in the same way as others, such as the FCC.
If adopted, the limitations could have a dramatic effect on the ways companies get access to and use consumer data.
Apple, Google, Samsung, Amazon and several other tech companies are participating members of the ITI.
For its part, Apple has long been a vocal proponent of consumer data privacy. The company's stance on data was famously put to the test when it refused to help authorities access an iPhone related to the 2016 San Bernardino terror attack.
More recently, Apple this month refreshed its privacy website with educational material explaining how the company protects customer data. In addition to the new information, U.S. users now have access to a specialized Data and Privacy portal, where they can manage, request a copy of or delete all Apple-held data.