How to use your iPhone to get to voting locations, and to track the midterms' results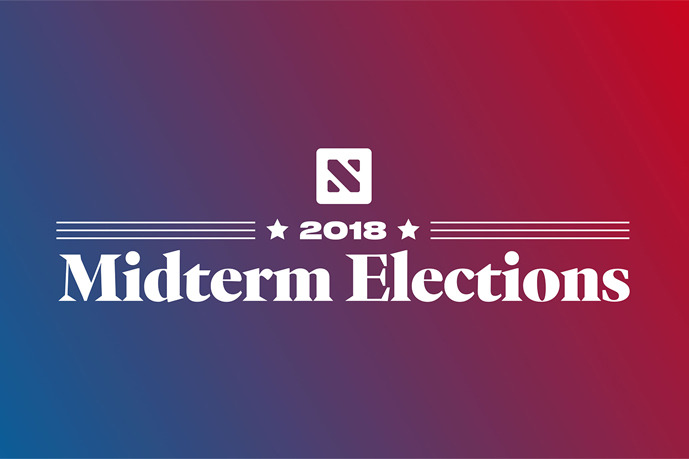 AppleInsider is supported by its audience and may earn commission as an Amazon Associate and affiliate partner on qualifying purchases. These affiliate partnerships do not influence our editorial content.
The major ride-sharing companies have special deals to help people get to their nearest voting station, and when you're done, use Apple News to deliver up the minute results.
It is your democratic right to vote and it is an opportunity to have your say about how the nation is run. Yet here and throughout the world, nowhere has 100 percent of voters turning up to exercise their right. This time technology is hoping to address at least one of the reasons for this: the shocking number of people who cannot get to their voting station.
For the 2018 Midterms, car- and ride-sharing companies Uber, Lyft and Zipcar are all offering ways to help.
Be prepared
Voting times vary by state and are often different in various cities across the same state. Check you know your correct polling place by looking it up on the official government site. Then check with that polling station what its hours of operation are.
This is particularly important if you're planning to use Zipcar.
Zipcar
Zipcar has perhaps the simplest of the systems in place. If you reserve a Zipcar ride to a polling station you will have to pay full price for it but you'll get a $20 credit toward any future journey.
However, Zipcar has imposed strict time limits on the offer. You can only take advantage of it between 18:00 and 22:00 local time on Election Day which means it's no help at all to daytime voters.
Uber
Uber has been working with organizations across the US to help encourage people to register to vote. It's also given away 15,000 free rides via promo codes that it released in condition with #VoteTogether and Democracy Works.
Then the app can tell you which is your polling place and when you book a ride to it, you can enter a promo code of VOTE2018. You do have to do one more thing: you've got to then pick the cheapest of the Uber options to get you there. Uber says that this means, where available, this means picking from Express Pool, POOL, or UberX, in that sequence.
Lyft
Lyft has potentially the most complex of the options but also the best if your ride would usually cost $5 or less. In theory it's offering 50 percent off rides to polling places for anyone and free rides to people in underserved communities.
Both of these are via partnerships with organizations such as Vote.org and in the case of the free rides, though non-partisan non-profits such as Vote Latino and the League of Women Voters.
Unfortunately, to see what Lyft options there are with any of these organizations, you need to search the website for their local divisions.
Follow the results on your way home
Do note that, very significantly, these car service offers do not apply to your ride back home again. That may radically reduce their worth as people who find it hard to get to a polling place are unlikely to find it easier getting back. However, all three services do reduce the overall cost of your journey.
When you're making your way back, though, you can also use technology to keep on top of everything that's happening in the election.
All regular news services will be reporting on election results but this year they're being joined by a special edition of Apple News. ThisiOS and Mac app is to have an Election makeover.
At 8:00 p.m Eastern time, the Apple News Digest tab will be replaced by Election Night section. It's going to track realtime results as they are announced and will produce infographics on developments in the most crucial House, Senate and Gubernatorial races.
Significantly, the data for the realtime results comes from the Associated Press while live video feeds are coming from NBC News. And Apple says that for Election Night, you won't have to have to be registered or signed in to your local TV provider to get this video feed.