Teardown of Apple's 2018 MacBook Air shows decreased repairability versus previous model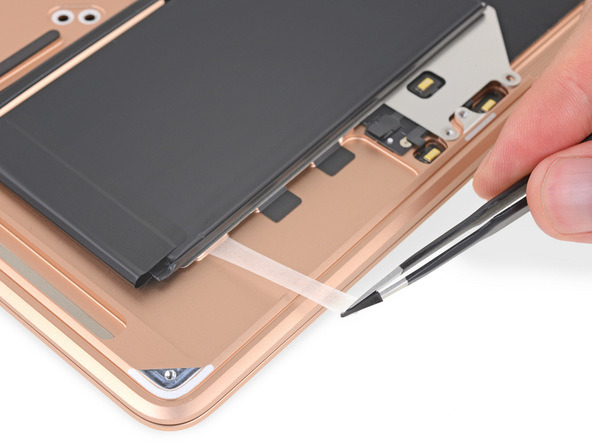 A teardown of the redesigned MacBook Air shows that Apple has turned to glue for the speakers and batteries, versus the previous revision which used tiny screws to hold the components in place.
Ten adhesive pull tabs secure the battery and speakers, and the Touch ID sensor and two Thunderbolt 3 ports are modular, repair firm iFixit noted on Thursday. That means the components can theoretically be swapped out without replacing major parts like the logic board, though the secure nature of Touch ID means a computer would still have to be submitted to Apple diagnostics.
There are still a number of aspects unfriendly to user repairs and upgrades. A special pentalobe screwdriver is needed to open the computer, and both the RAM and SSD are soldered to the logic board, so they can't be replaced once they leave the factory.
Where repairs are possible, they may still involve removing other components just to get access. iFixit gave the 2018 Air 3 out of 10 for a repairability score, a decrease from the firm's last Air teardown in 2015.
The firm also criticized the Air's 49.9 watt-hour battery. While it's said to be middle-of-the-road in terms of capacity, some Windows laptops are said to have equal or superior battery life despite using faster Intel U-series processors. The Air sports Intel's Y-series Core i5.
iFixit nevertheless called the updated Air "worth the wait," with "decent" processing power.