Final Cut Pro X adds third-party extensions alongside video noise reduction and batch sharing features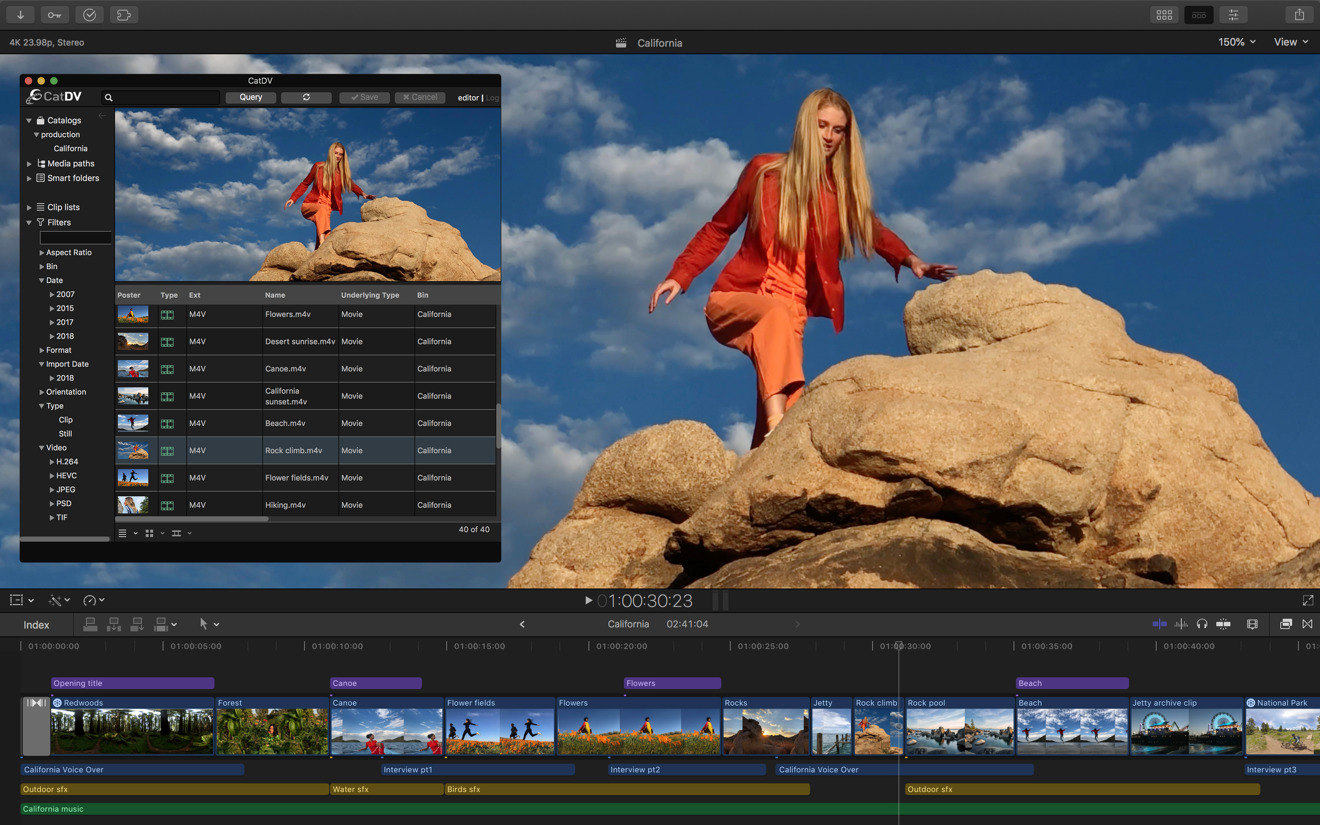 Apple has added more functionality for to Final Cut Pro X for video editors to take advantage of, including workflow extensions for third-party apps and services and a number of other highly-requested features.
Released to the Mac App Store on Thursday, the new update for Final Cut Pro X introduces workflow extensions, which are claimed to be tightly integrated with the video editing tool and match the appearance of Final Cut Pro itself. The additions can allow editors to drag media into Final Cut Pro libraries, add clip markers, synchronize playback between extensions and the timeline, and other feature.
The list of integrations include review and approval of work via Frame.io, the ability to search for stock footage for products with Shutterstock, and enhanced media asset management via CatDV.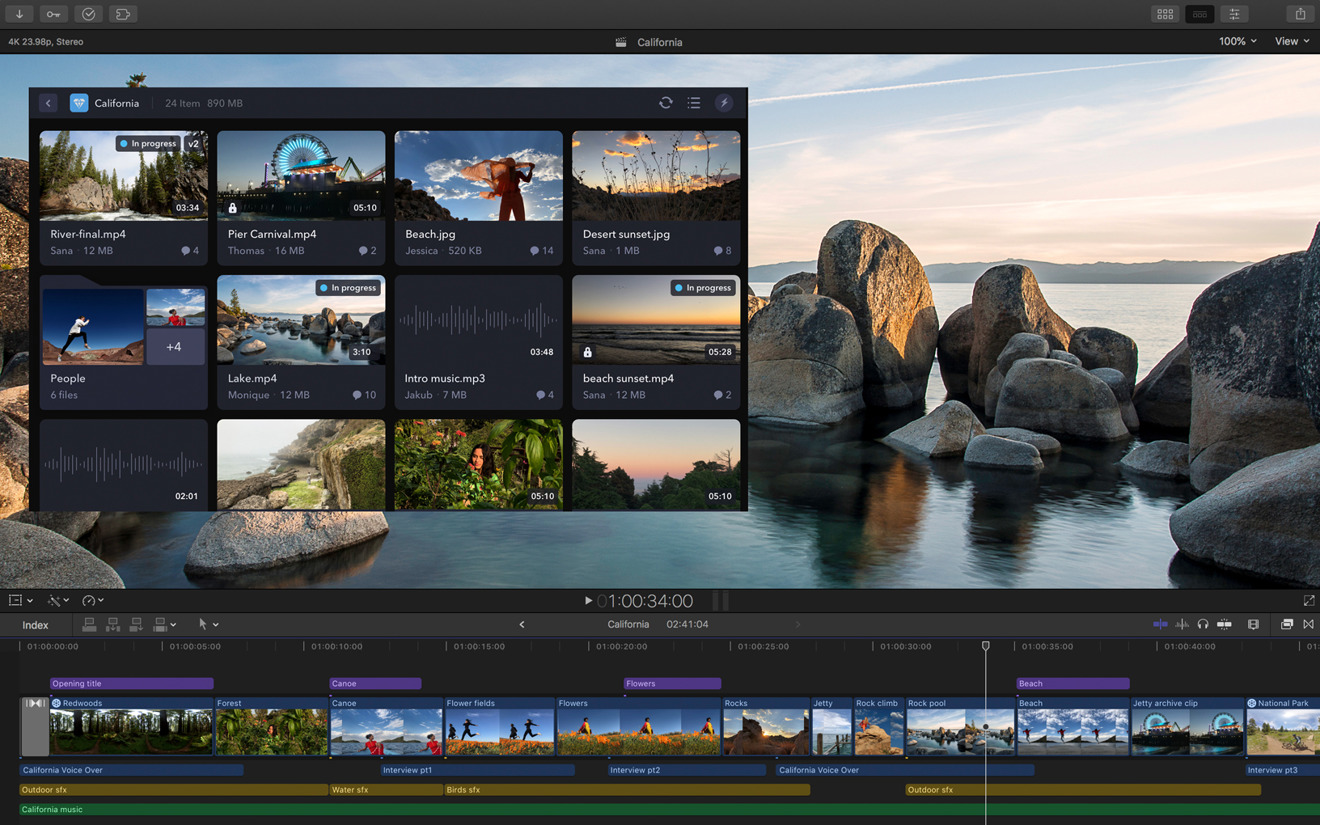 The first wave of workflow extensions are downloadable from the Mac App Store for free, with additional third-party extensions said by Apple to arrive on an "ongoing basis."
Final Cut Pro X also adds a number of new features, which were apparently frequently requested by professional video editors. Heading up the list is Batch Sharing, which allows multiple clips or projects to be exported in one step, which is useful to those who transcode dailies on set or deliver multiple versions of a project to a client.
The new Comparison Viewer will help with color grading, to ensure a consistent look across the project. The Floating Timecode window displays color-coded clip names, roles, project timecode, and source timecode in a customizable display, allowing multiple people to see exactly what assets are being used at any time.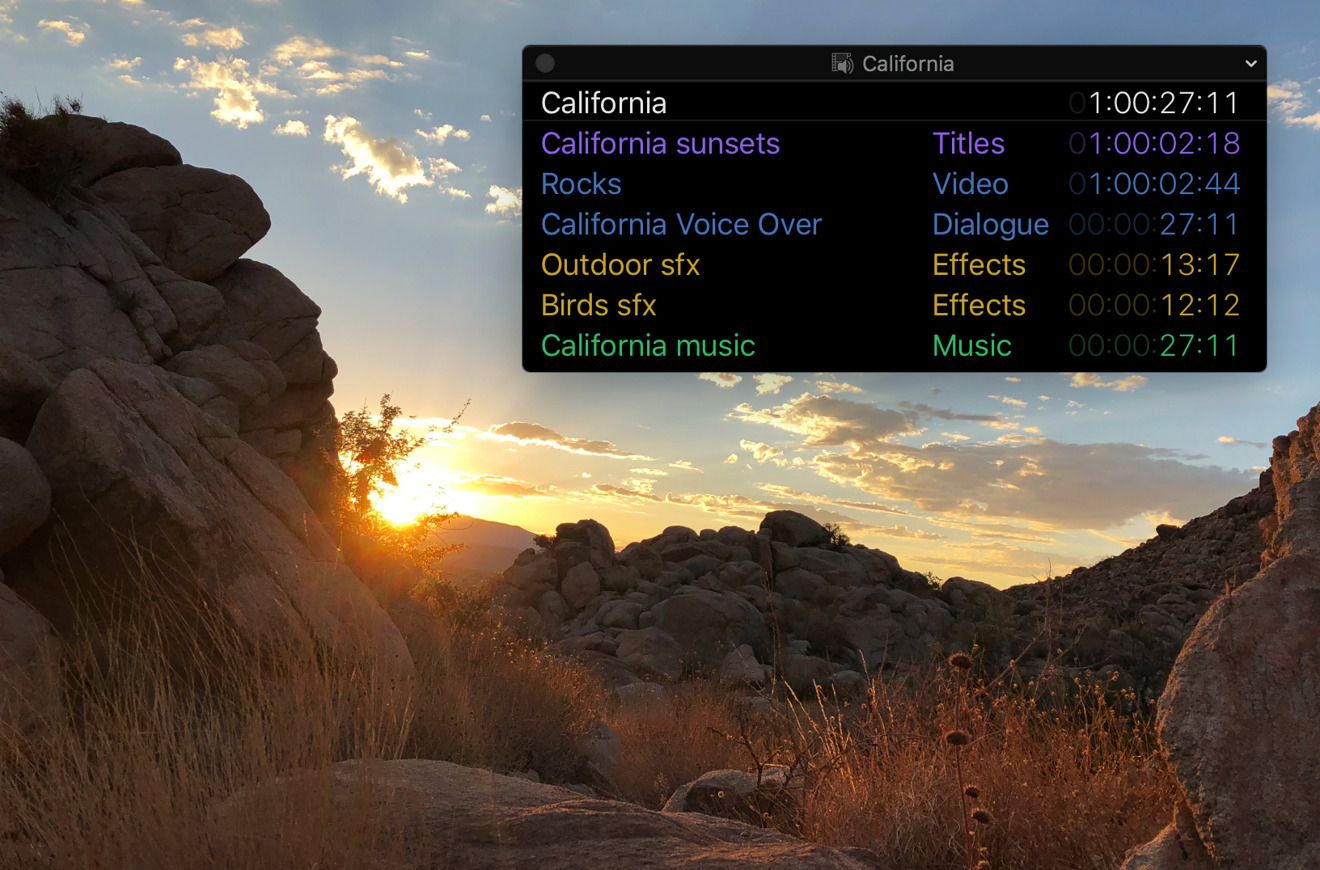 Artifacts from low light recording or archival footage can be minimized with the Video Noise Reduction function, an improved marquee selection simplifies the clip and storyline selection process during editing, and editors also have the option to create and deliver closed captions in SRT format or burn them into the video.
Updates have also been made to Motion, adding a set of color grading tools including color wheels, color and hue/saturation curves, and custom LUTs, matching the options available in Final Cut Pro. New filters include a comic effect that turns an image into an illustration, and a tiny planet filter that can turn a landscape into a spherical animation.
The encoding tool Compressor now uses a 64-bit engine to take advantage of all of a Mac's memory, which is said to improve performance when encoding high-resolution, high-framerate video. Support for 32-bit codecs is still includes, with the app also including support for SRT closed captions.
Final Cut Pro 10.4.4, Motion 5.4.2, and Compressor 4.4.2 are available as free updates for existing users. Final Cut Pro X is priced at $299.99, while Motion and Compressor each cost $49.99 individually. The three tools can also be acquired as part of the $199.99 Pro Apps Bundle for Education, alongside Logic Pro X and MainStage.