Compared: Fortnite on the iPhone XR versus Note 9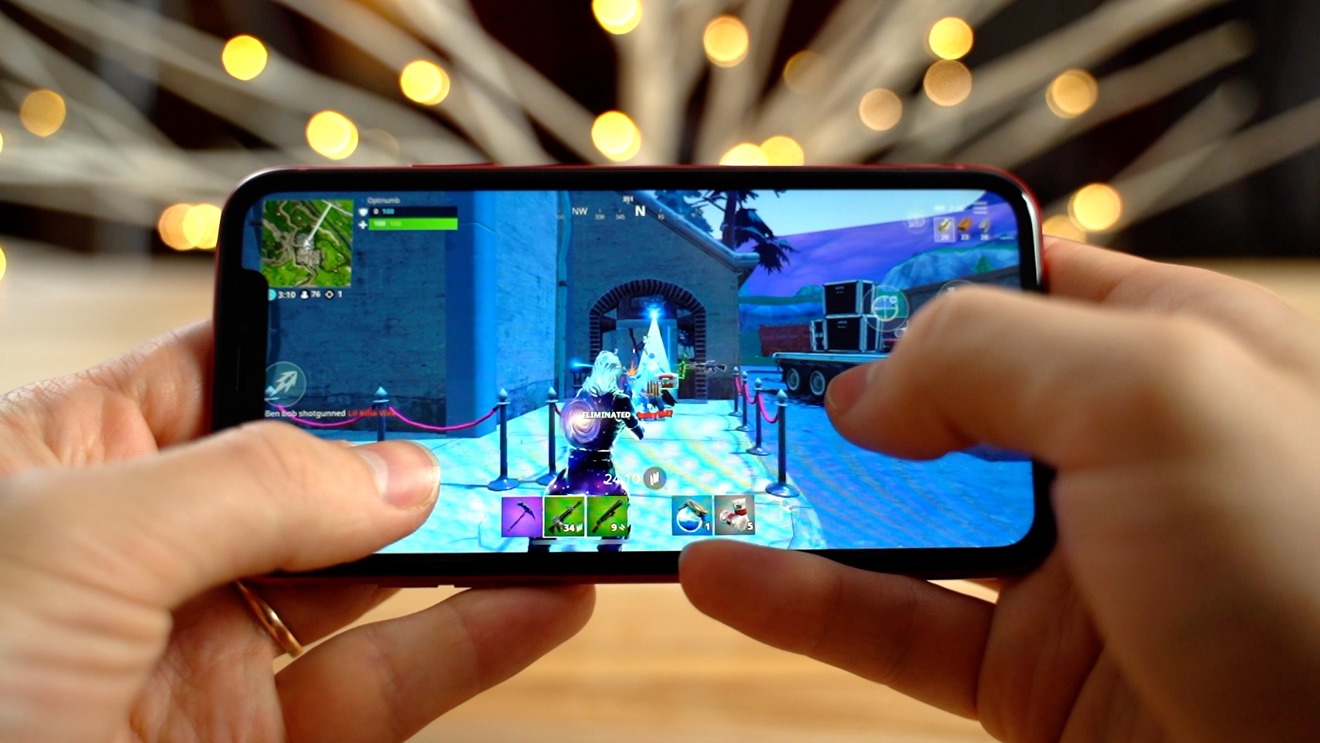 Fortnite continues to be a wildly popular mobile game, but while it has been shown to be a great game to play on the iPhone XS Max by AppleInsider, it has yet to be put through its paces on the iPhone XR. As a recent Fortnite update enabled the 60 frames per second option on iOS, now is the ideal time to see how the cheaper iPhone option for 2018 fares against the Samsung Galaxy Note 9.
The update to 60 frames per second is a big deal, since Fortnite Battle Royale is extremely competitive, and the higher refresh rate helps the game keep up with the rapid movements of players. In a game where knowing where things are is half the battle, a higher framerate provides a bit more useful data to users as things may be visible a frame earlier than those playing at 30 frames per second.
By comparison, the Nintendo Switch is still limited to only 30 frames per second. Yes, it's only $300, but if you already own of the new iPhones, you're getting better performance and refresh rate than the Switch, but you're obviously not getting the physical controls.
Android phones are still stuck at 30 frames per second as well, including Samsung's powerful Note 9, so it was decided to play Fortnite on both the iPhone XR and the Note 9 to see which phone offers a better gaming experience.
For testing, both phones started at 100 percent battery life with brightness turned up to the maximum level as well. Bluetooth is turned off, and all of the background apps are also closed on each device.
iPhone XR at 60 FPS
On the iPhone XR, the frames per second was set to 60, but notably the graphics only go as far as "High" in the settings, with the "Epic" graphics option still greyed out for some reason.
In the game, the higher refresh rate is instantly noticeable, with everything incredibly smooth, with no choppiness or motion blur at all. Running the game at 60 frames per second takes twice the graphical performance compared to 30 FPS, therefore needing more processing power to pull off, and there were not any sightings of dropped frames at all.
One issue we noticed was that the screen would randomly dim, and it sometimes would take a few minutes before it would go back it's maximum brightness like we originally had it. Apart from that, everything was perfect.
The phone felt great to hold, whereas the iPhone X and XS felt a little bit small. The XS Max, on the other hand, felt a little bit too big and uncomfortable to use. The XR is a perfect middle-ground.
For the displays themselves, I personally feel the iPhone X and XS are too small for a game like Fortnite. The iPhone XR looks great but the iPhone XS Max is really where it's at if you want to play mobile games.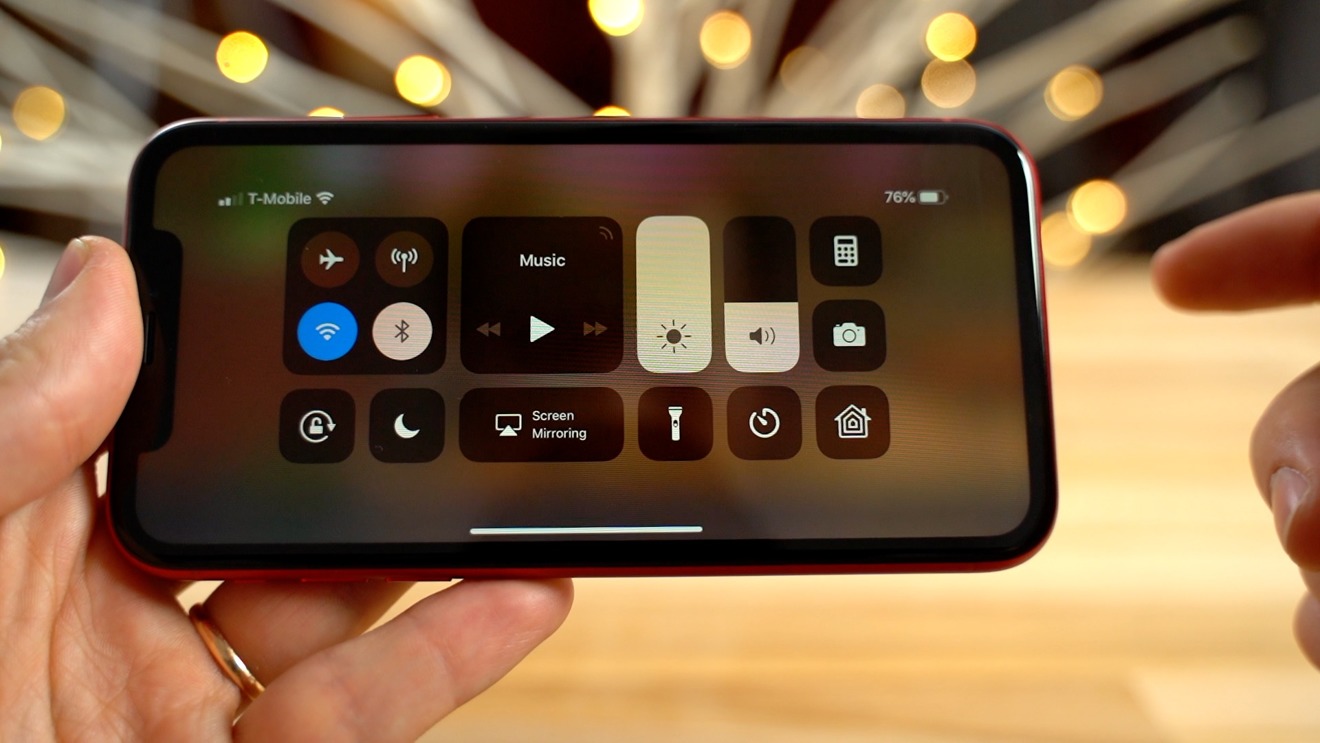 Throughout all of the gameplay, Fortnite ran incredibly smooth with no hiccups or dropped frames, and after around 45 minutes of gameplay, the battery life dropped from 100 percent to 76 percent, which isn't too bad considering the power-demand of running the game at 60 frames per second.
Samsung Galaxy Note 9 at 30 FPS
Moving onto the Note 9, we instantly noticed the difference in frame rate. It may not be as bad if you haven't experienced it at 60 frames per second, but once you have, it's extremely obvious. It's difficult to get over how choppy it looked at 30 frames per second.
Not only that, but we experienced drop frames multiple times throughout the gameplay session, which didn't make sense because the Note 9 is packing a pretty powerful chip. Obviously it's nowhere near as powerful as the A12 in the iPhone XR, but it should definitely be able to handle Fortnite at 30 frames per second.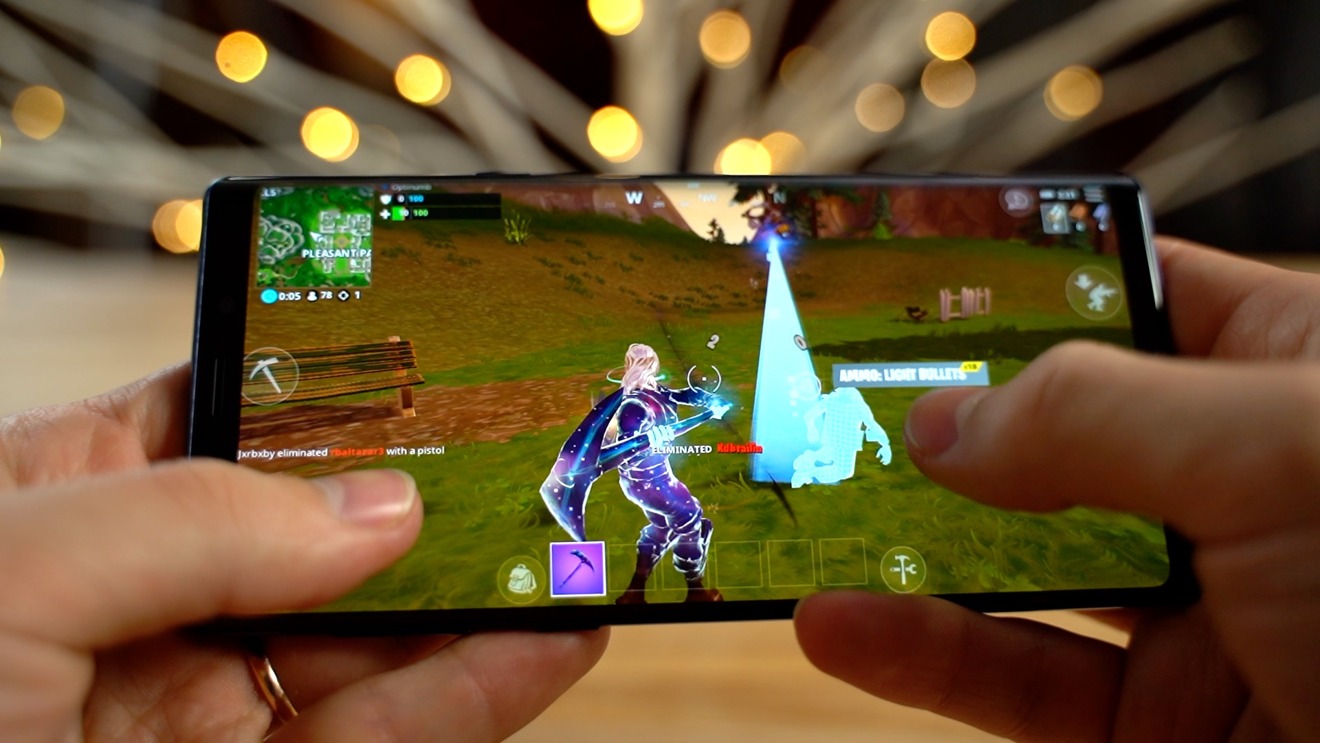 I believe the dropped frame issues come from Android optimization issues, and there's a chance that it'll take quite a while to get the performance up-to-par with newer iPhones, even with updated processors and hardware.
Another issue we noticed was a lack of volume while playing Fortnite on the Note 9. It just didn't get very loud compared to how loud it gets on iOS devices. Hopefully, Epic Games will be working to fix these issues.
One thing we did like about the Note 9 was the larger screen compared to the iPhone XR, making it easier to see players in the distance and it also made the gameplay controls seem less cramped together.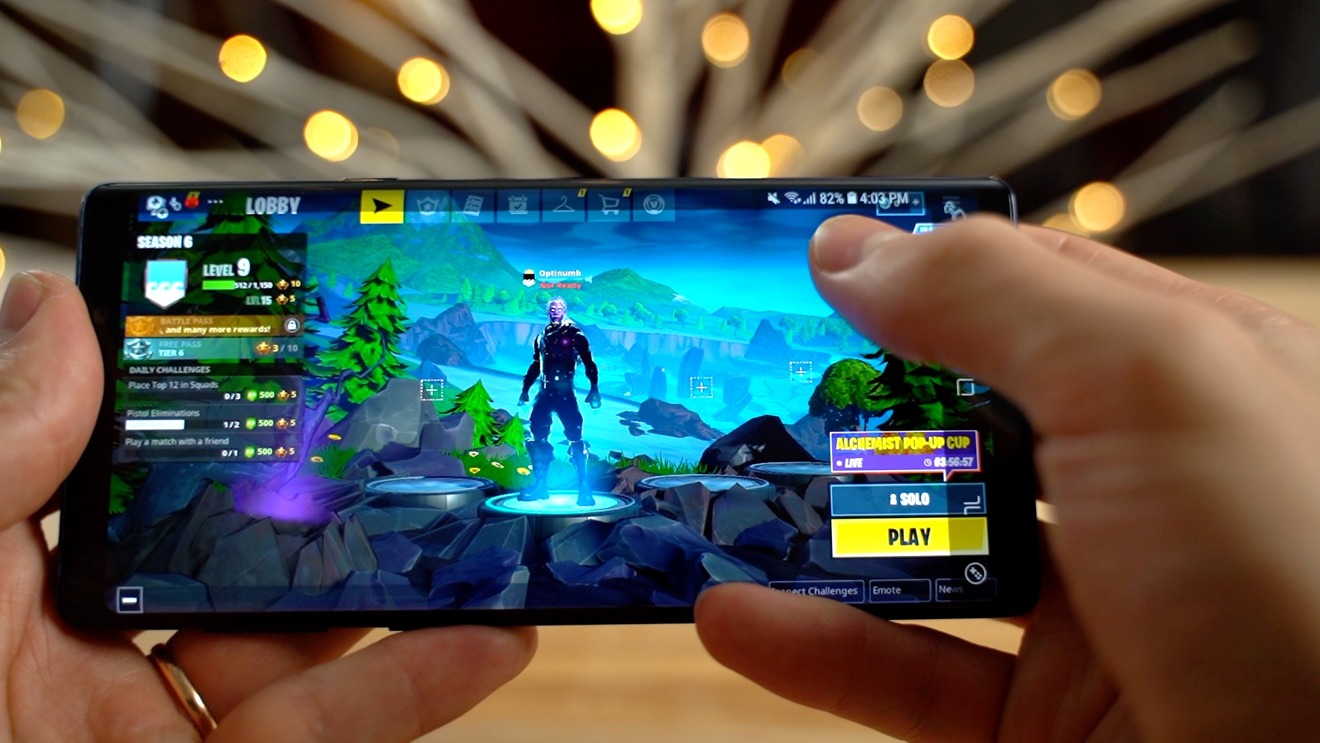 After around 45 minutes of gameplay, the battery life was at 82 percent, meaning it used less power than the iPhone XR for a similar-length gameplay period.
Conclusions Royale
Thanks to the 60 frames per second support on the iPhone XR, and it being able to run the game perfectly at that frame rate, the overall win goes to the iPhone XR. The difference in frame rate really makes it feel like a whole new game.
This is what mobile gaming was meant to be like, and we're finally getting a taste of it thanks to Apple's incredible A12 Bionic processor. Now we just have to wait for more game developers to start more impressive and power-demanding games so that the smartphone can finally be recognized as a viable gaming console.
Don't get me started on the A12X processor that comes in the 2018 iPad Pro. It's extremely powerful, but unfortunately Fortnite on the iPad is being held back by a lack of software support. You still can't choose the Epic graphics preset, and there's no 60 frames per second support either.
Technically, it could run the game at 120 frames per second thanks to ProMotion, but it's basically a pipe dream since the iPad Pro is the only mobile device with a 120hz display, so it wouldn't be worth it for Epic Games to put in the research for that, at least not yet.
Back to the Note 9, we're disappointed that the game experienced dropped frames even at only 30 frames per second. The hardware should be able to run it just fine, but it's being held back by optimization issues. This means that even Samsung's upcoming Galaxy S10 may experience the same issues, even with a new more powerful processor.
Deals on the iPhone XR and Samsung Note 9
If you haven't already ordered Apple's iPhone XR, wireless carriers are incentivizing the purchase. Want to get your hands on a new device asap? eBay sellers are also shipping units now.
AT&T Wireless: Buy one iPhone XR, get a second $700 off when you add a line.
Verizon Wireless: Buy an iPhone XR and save up to $300 with a qualifying trade.
Sprint: Get the 64GB iPhone XR for $0 per month with eligible trade-in and Sprint Flex lease.