Apple releases macOS Mojave 10.14.2, tvOS 12.1.1, plus iOS 12.1.1 with FaceTime changes, eSIM expansion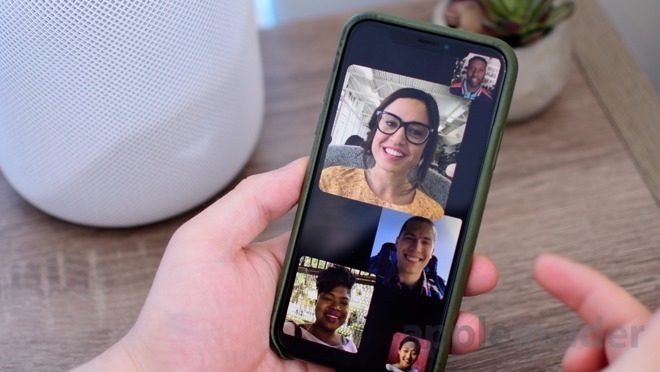 Apple on Wednesday released macOS Mojave, tvOS 12.1.1 and iOS 12.1.1 to the public, with the latter update bringing changes to FaceTime calls, additional eSIM support for the 2018 iPhones, and an extension of Haptic Touch on the iPhone XR, among other changes.
Arriving after three developer betas, the update to iOS 12.1.1 is available to download over-the-air via the iOS Settings app, under General then Software Update, with it also able to be installed for the user if the Automatic Updates feature is enabled. Alternately, the update can be installed via iTunes when the iOS device is connected to a Mac or Windows PC.
As the release version suggests, the update is more focused on improving the operating system rather than adding new features.
In the developer betas, FaceTime was seen to have the most changes, including the option to take a Live Photo during calls, and an updated bottom bar with buttons for muting and switching the camera, among other options. According to the release notes, FaceTime also gains the ability to switch between rear and front-facing cameras during a call with a single tap.
Real-time text (RTT) has been enabled for the iPad and iPod touch when Wi-Fi calling is active. Another call change relates to Dual SIM with eSIM, with more carriers now supporting the function built into the iPhone XR, iPhone XS, and iPhone XS Max.
The iPhone XR's 3D Touch replacement "Haptic Touch" gains a new function in the latest release, with it now able to be used for notification previews.
Other changes include the ability to hide the sidebar in News on iPad when in a landscape orientation, and stability improvements for dictation in VoiceOver.
Apple's tvOS release focuses on bug fixes and usability enhancements. There were no new features added during the beta process. The tvOS update can be performed through the device's Settings menu.
The release of macOS Mojave is similarly short on feature additions. Apple's release notes cite security enhancements and bug fixes.
WatchOS 5.1.2 remains in beta. It is expected to have the ECG feature enabled for the first time since the release of the Series 4 Apple Watch.
AppleInsider is examining the releases for other notable inclusions.