Mojave hints at new & unannounced Vega GPU chips coming to Mac soon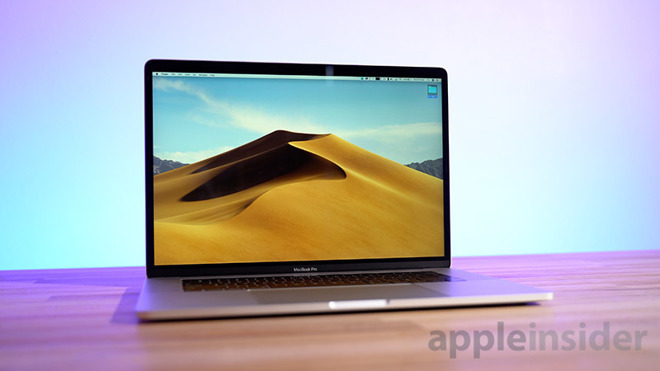 AppleInsider may earn an affiliate commission on purchases made through links on our site.
AMD could be extending its lines of Radeon Pro Vega GPUs that could be used in a future Mac refresh early in 2019, according to identifiers in a recent macOS Mojave update.
AMD's Vega 16 and Vega 20 GPUs arrived on the MacBook Pro on November 14, offered as discrete graphics upgrades replacing the Radeon Pro 555X and Radeon Pro 560X. While the recent availability of the GPUs from Apple are welcomed by those wanting more performance, it appears that Apple may already be looking towards using other unannounced Vega GPU variants.
Patches to Linux kernel drivers were found on Friday to include references to a number of PCI IDs that don't correspond to currently-available Vega GPUs, reports Phoronix. One more PCI ID accompanied five existing Vega 20 PCI IDs in the Linux driver, while six more new PCI IDs are said to relate to Vega 10.
It is noted that the only other references to the PCI IDs in question were as part of the most recent macOS Mojave update, as well as GPUOpen's GFX9 parts list.
The existence of the new PCI IDs strongly implies that AMD is preparing to produce more in the notebook-oriented Vega range in the near future, possibly variants of the existing chip releases or upgraded versions. It is also plausible the references could relate to products undergoing internal testing for compatibility purposes, rather than for actual consumer release.
The new Vega 20 PCI ID is defined as 0x66A4, while the Vega 10 versions are 0x6869, 0x668A, 0x686B, 0x686D, 0x686E, and 0x686F.
In the case of Apple, it seems unlikely that it would proceed with adding another GPU option to the existing MacBook Pro lineup so soon after refreshing the lineup. Apple has used laptop-centric parts in iMacs in the past, and the existing line hasn't been updated recently.
The Vega 16 and Vega 20 used in the current high-end MacBook Pro models has what AMD describes as "Vega next-generation compute units," with the number in the name relating to the number of units each have. The GPUs include a feature called Rapid Packed Math to accelerate workloads in realtime and cut down the required amount of resources for repetitive tasks.
The use of second-generation high bandwidth memory (HBM2) offers some extra benefits over the previously-used GDDR5 memory in other graphics systems, including providing more memory bandwidth per chip and consuming less power. Also beneficial to notebook producers is the inclusion of HBM2 on the GPU package, allowing for it to take a smaller overall footprint, saving space inside the notebook for other components.
Those in the market for a Vega 16 or Vega 20-equipped MacBook Pro can save $225 instantly on every configuration with coupon.