Apple's social media efforts fail again as Apple Music Connect to shut down in 2019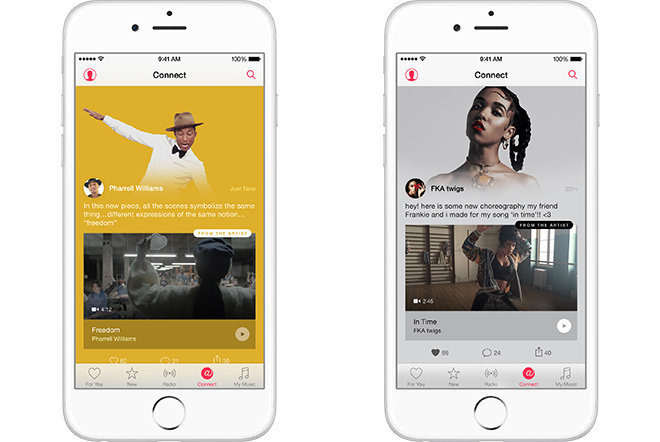 AppleInsider may earn an affiliate commission on purchases made through links on our site.
Musicians on Apple Music are receiving notifications saying that, as of Thursday, they can no longer post new content to Connect, the service's blog-style platform for reaching out to fans.
All existing Connect content will continue to appear in searches until May 24 of next year, according to Apple. The company is meanwhile pulling Connect posts from artist profiles and the "For You" tab.
When Apple Music launched in June 2015, Connect was initially pushed as hard as any other aspect of the service, and many musicians were quick to hop on. Interest rapidly faded both from artists and the public, however, in some cases leaving launch content as the only Connect material on profiles.
In its letter to artists, first reported by 9to5Mac, Apple spins the pending shutdown as "streamlining music discovery."
"This means you'll no longer be able to post to Connect as of December 13, 2018, but all previously uploaded content will still be searchable until May 24, 2019," the letter reads.
Connect is Apple's second failed attempt at music-based social media. In 2010 the company launched Ping, which like Connect let people follow their favorite artists. People were also able to find out what music and concerts their friends were interested in, and share their thoughts online.
That service was hampered from the start though, as artists and the public alike had to approve each follower, and Facebook integration fell through shortly before launch. Worse yet, the service was initially bombarded by spam and fake celebrity accounts.
Ping did eventually pick up Twitter integration, but low usage ultimately led to Apple killing the product in September 2012.