Apple poaches Tesla car designer Andrew Kim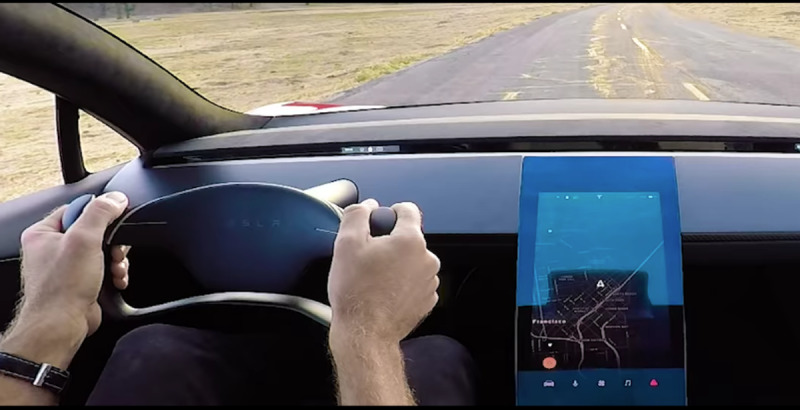 Tesla Senior Designer Andrew Kim has started working for Apple, and is only the most recent move back to the company after a stint with the car manufacturer.
While at Tesla, Kim was primarily a vehicle interior designer, focusing not just on the aesthetics of the car, but on the dashboard layout as well. He worked on the Roadster 2, the Semi, plus Models S,X,Y, and 3
Kim was hired for design by Microsoft in 2012, after re-envisioning Microsoft's Windows design. He left for Tesla in 2015, and started with Apple earlier in December. Kim isn't a lone move in potentially populating its vehicle project, however.
In August, reports emerged that Apple had stepped up its poaching activities involving Tesla employees, luring away manufacturing, security and software engineers, and supply chain experts. The accounts claimed that some were sent to the "Project Titan" self-driving car initiative, with others redirected to other products.
Apple is ostensibly building out its Project Titan team with hires including former Tesla Autopilot, quality assurance, powertrain, mechanical design and firmware engineers, but the company is also adding manufacturing experts to its ranks.
According to a current Tesla employee who kept in touch with former colleagues, Apple appears to be placing renewed emphasis on manufacturing processes and equipment. The company outsources production to firms like Foxconn, but still offers input on new processes and techniques, as well as other areas of manufacture.
Other recent Tesla converts specialize in software, display, optics and battery technology, areas that apply to a wide range of Apple's product lineup. One Tesla engineer said former Tesla workers were attracted by better compensation, Apple leadership versus the culture at Tesla, and the tech giant's products.
Tesla founder Elon Musk, once called Apple the "Tesla graveyard," is also the cause of recent instability in his company's stock. Rants on social media, public takedowns during earnings calls, marijuana smoking on a videocast, and an August tweet about taking Tesla private have all contributed to a dip in share prices.
Kim will likely join Mac hardware engineer Doug Field who returned to Apple in August after a nearly five-year stint as Tesla's Senior Vice President of Engineering. Field is reportedly working on Project Titan under Bob Mansfield, who previously served as Apple's SVP of hardware engineering.