AT&T lying to customers by showing '5G E' on devices, under fire from other carriers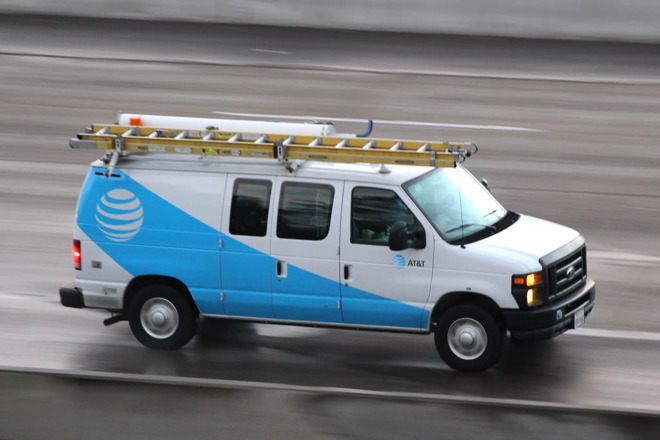 AT&T has been criticized by rival carriers Verizon, Sprint, and T-Mobile for attempting to mislead customers by marketing some smartphones as using "5G Evolution" technology and displaying a "5G E" connectivity logo on the screen, despite the devices involved being incapable of connecting to a 5G network.
AT&T has come under fire on social media and in statements following the revelation the carrier has started to update some of the devices it sells with a new connectivity icon. Owners of some Samsung and LG smartphones are starting to see a connectivity icon reading as "5G E," indicating the device is connected to AT&T's "5G Evolution" network.
The name seemingly references the upcoming 5G connectivity that carriers are slowly building into their networks, but does not in fact mean 5G. In the case of 5G Evolution, AT&T uses the name to refer to its existing 4G (LTE-A) technology improvements that it has rolled out in hundreds of markets, and has done so for some time.
The change to start displaying "5G E" on some devices is misleading to consumers, as they may expect to connect to an actual 5G network, rather than one that is actually just fast 4G. AT&T is slowly rolling out a genuine 5G network, but currently it requires customers to connect to it using the Netgear Nighthawk Mobile 5G Hotspot.
The move has received some criticism from AT&T's rivals. T-Mobile opted to mock AT&T's decision on social media, releasing a video updating an iPhone to "9G" by attaching a piece of a sticky note over the visible LTE connectivity icon.
A blog post by Verizon CTO Kyle Malady that was also used as a full-page advertisement in a number of newspapers called out the issue without directly naming AT&T. In the post, Malady advises Verizon is committed to "labelling something 5G only if new device hardware is connecting to the network using new radio technology to deliver new capabilities."
Malady goes on to more directly allude to AT&T's activity, insisting "We won't take an old phone and just change the software to turn the 4 in the status bar into a 5. We will not call our 4G network a 5G network if customers don't experience a performance or capability upgrade that only 5G can deliver."
"Doing so would break an enduring and simple promise we've made to our customers: that each new wireless generation makes new things possible," continued the CTO.
In a statement to Engadget, Sprint made a more direct accusation. "AT&T is blatantly misleading consumers - 5GE is not real 5G," Sprint CTO Dr. John Saw proclaimed.
"Sprint will launch and market real 5G that is standards-based in the first half of 2019," advised the carrier. "We're designing our mobile 5G footprint at launch to cover the downtown metro areas of 9 top cities, with sights on providing our customers with contiguous coverage using the first 5G smartphone in the U.S."
Regardless of when actual 5G networks go live for smartphones in the United States, it is unlikely that Apple will take advantage of the high-speed communications technology for some time, with reports suggesting the first iPhones supporting 5G won't ship until 2020 at the earliest. Android-based smartphones are more likely to offer 5G sooner, possibly by the end of this year.