PowerColor, VisionTek roll out new Thunderbolt 3 eGPU enclosures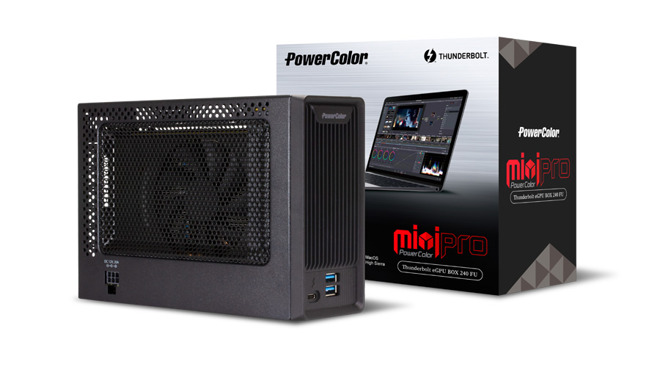 Two new Mac-compatible and upgradable eGPU enclosures have been announced, the PowerColor Mini Pro Thunderbolt 3 eGFX Box 240FU, and the VisionTek Thunderbolt 3 Mini eGFX.
Thunderbolt 3 eGFX Box 240FU" height="367" />
The PowerColor box is equipped with AMD's 8-gigabyte Radeon RX 570 graphics card by default. The VisionTek model ships without a card.
The products are otherwise extremely similar, relying on the same TBX-180/240FU chassis created by PowerColor. It comes with a 240-watt power supply, and can accommodate cards as big as 175-by-131-by-38 millimeters. That should be enough for standard or Mini-ITX GPUs, but may be too small for some gaming- or professionally-oriented ones.
Port options include gigabit Ethernet and two USB 3.0 connections. When attached to a MacBook, the enclosures can deliver up to 45 watts of power.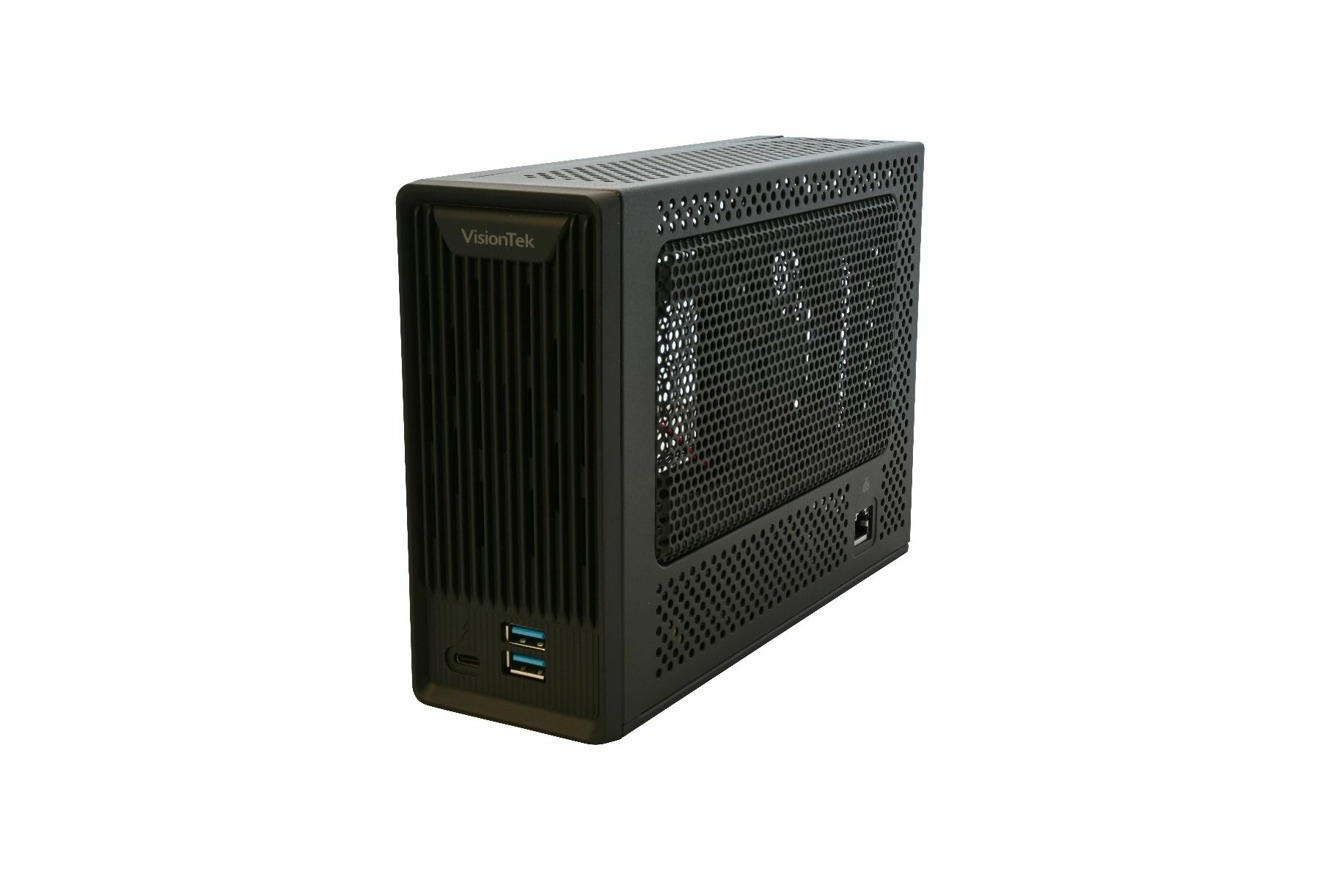 Where to buy