Everything new in iOS 12.2: HomeKit TVs, Remote in Control Center, Apple News, & more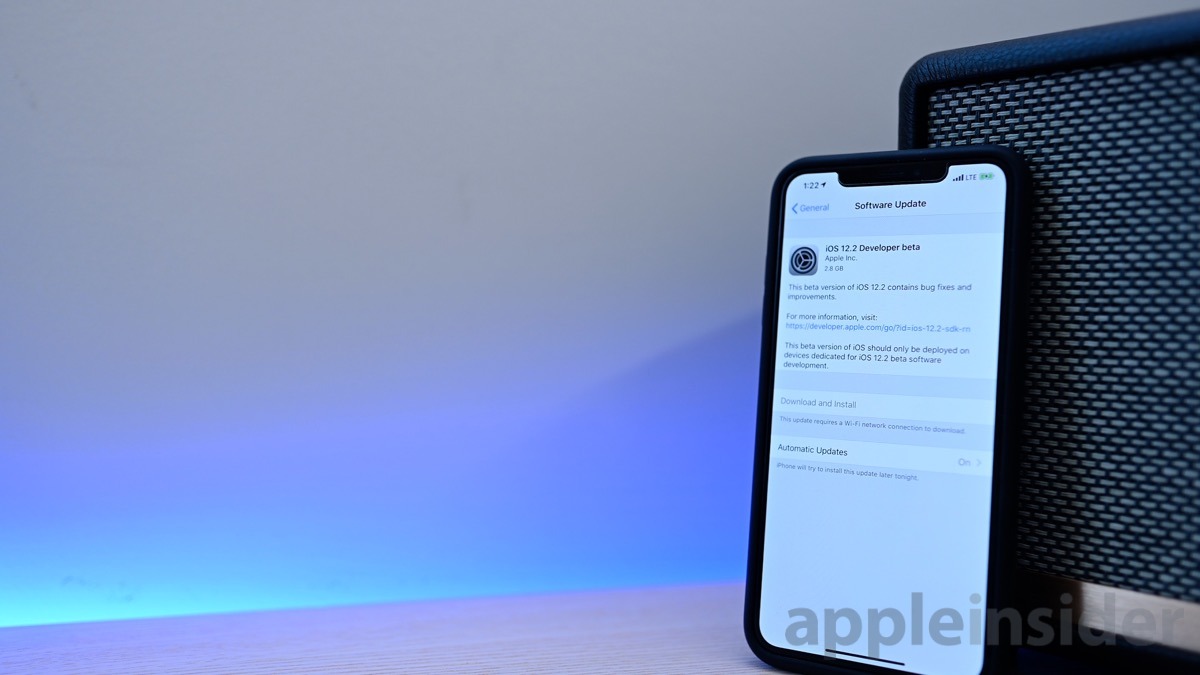 After a lengthy beta period for iOS 12.1.3, Apple has released iOS 12.2 to developers. There are several changes in store for this point update and AppleInsider walks you through what to expect.
The biggest news of the beta is Apple News is launching for Canadian users in both iOS 12.2, as well as macOS Mojave 10.14.4. During the beta period, the content won't be refreshed as frequently as it will at the full launch but is available in both English and French.
Apple launched Apple News with iOS 9 in the U.S. before rolling out to additional countries such as the UK and Australia.
Another change in iOS 12.2 beta 1 is a redesigned remote for Apple TV when accessed through Control Center. It now goes full screen and has a cleaner interface. It can also now be accessed directly from the lock screen while playing content through the iPhone using AirPlay.
Inside of the Wallet app, there is a redesigned Latest Transactions section with new icons and groups. It makes it much quicker to see where you last used Apple Pay cards. When on the Apple Pay Cash card a new button is present to quickly add funds.
HomeKit is getting support for TVs in iOS 12.2, with several being announced during CES 2019 earlier this year. The Remote app in Control Center also will now support these TVs. In the Home app, you can see "Allow Speaker & TV Access" which used to just say "Allow Speaker Access" for controlling who can play back content.
In Safari, as you are typing, autocomplete suggestions have a new arrow icon to let you search that term.
Inside of Settings > Map there is a new category for Climate with Air Quality Index and Weather Condition toggles.
You can toggle off the ability for websites to access your motion and orientation information within Safari settings. Additionally, any website not using HTTPS is flagged as not secure.
We will continue to update this post with more features found in iOS 12.2 beta 1 as they are uncovered.