Music on watchOS 5 is a rare misfire for Apple's designers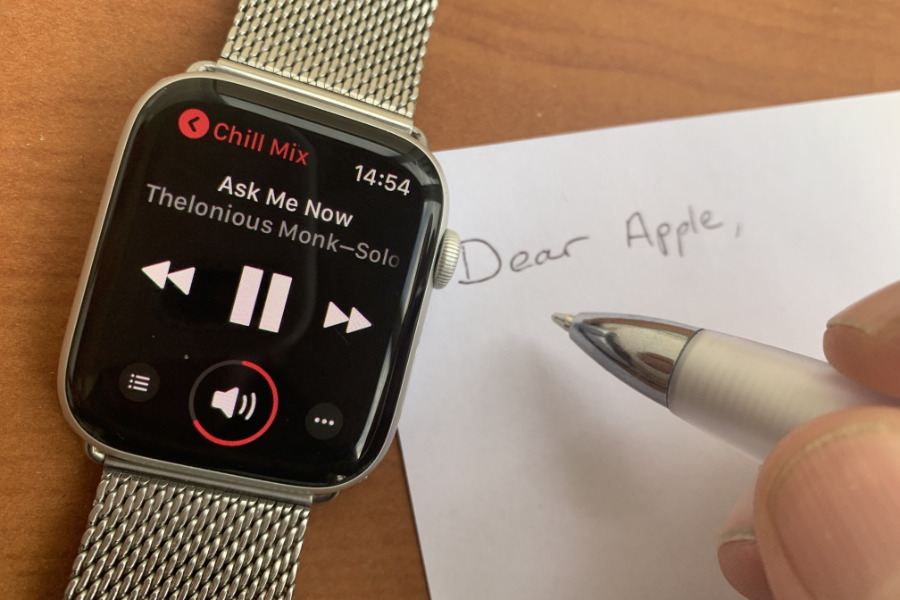 The Apple Watch is gorgeous, but you're not alone in being confused about how to play music on it. Apple has made it all inconsistent, contradictory and impossible to know at a glance where your music is coming from. AppleInsider has complaints — and a wish list of solutions.
We started looking into playing music on Apple Watch because we knew you could do it yet we found it confusing. The original thought was that it was just us, that once we got how it worked, we'd understand it. We really, really did not expect to find that the whole experience looks like it was designed by multiple committees, all more interested in something else.
We're not planning on just bleating about the complexity, though. Here's what we are certain Apple should and what we presume easily could do to alleviate much of the confusion.
Dear Apple
Please change the Apple Watch Control Center's speaker icon from AirPlay to, well, a speaker. And change the name of the list that appears from AirPlay to Bluetooth. We're not asking you to change the list, as much as we'd like to be able to AirPlay from the Watch, our complaint is only that you make it look as if we can when we truly cannot.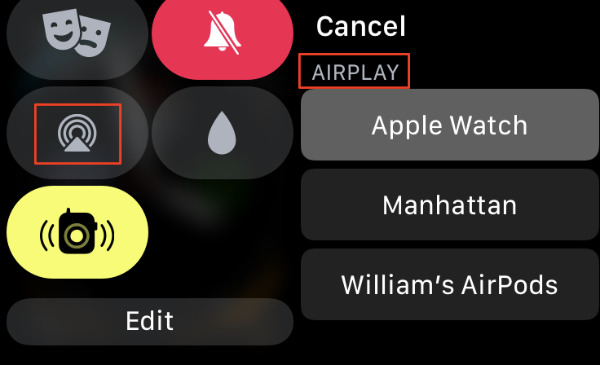 While we're asking for interface changes, we would really appreciate it if screens on the Apple Watch would work the same way regardless of how you get to them. So whether it's via the Control Center, via Settings or via the Music app, please reword and rework the Bluetooth settings screen.
If someone has gone to this screen from anywhere, they either going to change between existing speakers or to add a new one. Right now you always give them a list of currently connected devices, we just want you to also always include a Connect a Device button. Even if it has to be one you get to with a Force Touch, so long as it's consistent.
Similarly, the tapping on the status icon at the top of the Watch face when you're playing music should take us to a single place, not one of two depending on where the music is coming from. Since you can't tell from the icon whether music is playing from your Watch or your iPhone, there's no way to know if tapping it will take you to the play/pause screen or to a Now Playing list of what's on all your devices.
Speaking of which, it would be really good if there could be just one Now Playing list instead of two.
Doubtlessly all of this is somehow more complicated to do than we imagine or it would've been already. Yet, it does seem to be chiefly a matter of rewording screens and rerouting how people get to them.
Now, there is a logic in Apple's position here in that if you can ask Siri to play something and it can respond, then you've got an internet connection. So you can use that same internet connection to stream Apple Music. Yes, but there's a difference between squirting the words "Hey, Siri, play Mahler's Fifth" to Apple's servers and then those servers streaming the symphony on repeat.
More than saving a data plan, though, this would simply clarify what's going on. If you have chosen to put music onto your Apple Watch, it's because you want to listen to it. Let the decision to instead stream from Apple Music be your choice. Let us have the same result whether we ask Siri to play Bix Beiderbecke or we tap through the Music app to choose our jazz playlist.
That said
Now that we've found where the confusion is ours and where it is really Apple's, though, we have also found why it's worth doing all this. You know that being able to leave your desk occasionally and work somewhere else is good for you. Previously, we've always taken our iPhones with us and so have remained just as much in contact with the world as ever.
However, now we've loaded up our Apple Watches with music, we can leave the phone behind. Go work somewhere else, pop AirPods in your ears and listen to music straight from your Watch.
It is a gorgeous experience — and that's what we're used to from Apple.