Vizio now testing SmartCast 3.0 with AirPlay 2, final release coming in the spring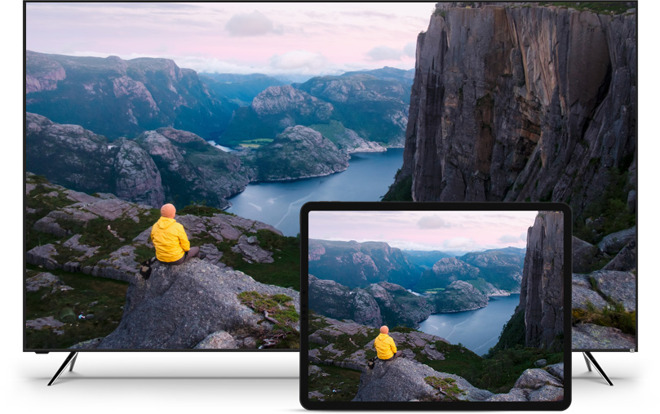 AppleInsider may earn an affiliate commission on purchases made through links on our site.
Vizio has launched a sign up for the beta of SmartCast 3.0, its upcoming TV interface — which also weaves in support for AirPlay 2 and HomeKit.
Anyone in the U.S. or Canada with a compatible SmartCast TV can sign up via vizio.com/apple, according to an announcement. That should include all D-, E-, M-, and P-Series sets shipped since 2017, and 2018 and 2019 P-Series Quantum models.
The company also announced down the timeframe for the beta release of SmartCast 3.0, promising it will be a free download in the second quarter of 2019 after the beta later in Q1.
Vizio was one of the first TV makers to reveal AirPlay 2 and HomeKit support during this month's Consumer Electronics Show. People will be able to push audio, photos, and video, ask Siri to play specific content, and use Apple's Home app to control power, volume, and inputs. By extension HomeKit will let people integrate their TV into automations, for instance powering it on and dimming the lights for a "movie night" scene.
Samsung was the first to debut compatiblity, surprising the industry with not just that but a native iTunes app. The software lets people access any movie or TV show in their iTunes library without having to use an iPhone, iPad, or Apple TV. So far it's the only third-party company with such an app, even though LG and Sony are also rolling out AirPlay 2 and HomeKit.