Angela Ahrendts talks future after Apple as Deirdre O'Brien receives stock bonus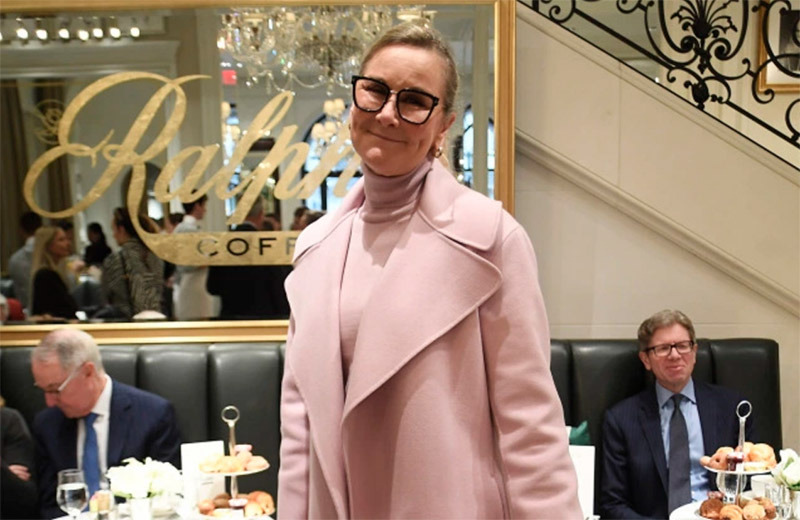 Angela Ahrendts on Thursday briefly commented on near-term plans after it was announced that she would depart her role as Apple's retail chief in April, while Ahrendts' successor, Deirdre O'Brien, took receipt of a stock bonus potentially worth tens of millions of dollars.
Making an appearance at a Ralph Lauren fashion show in New York, Ahrendts declined to comment on future career ambitions, but said she intends to "take the summer off" and travel before committing to a new venture, reports WWD.
Currently on the docket is a mission to Rwanda and stop in with her two children who live in London. She also plans to spend time with her husband, who has been on the move between London and San Francisco since Ahrendts was named SVP of Retail at Apple in 2013.
Earlier this week it was announced that Ahrendts will leave her post at Apple in April. The role of retail chief goes to company veteran Deirdre O'Brien, who will also continue to carry out current duties as head of human resources and "People-related functions."
O'Brien was officially named SVP of Retail + People on Tuesday, with Apple issuing the requisite Securities and Exchange Commission filing and updating her online biography to reflect the change. A separate SEC filing on Thursday reveals O'Brien took receipt of a stock bonus on that same day.
The bonus consists of 47,844 restricted stock units split into two equal batches, one scheduled to vest over time and another slated to vest based on performance. Assuming continued employment, O'Brien will see 23,922 RSUs convert in thirds on Aug. 5, 2021, Aug. 5, 2022 and Aug. 5, 2023. The executive can double the remaining 23,922 RSUs upon vesting depending on Apple's average stock performance through Oct. 1, 2021.
If all RSUs vest, and performance goals are satisfied, O'Brien stands to gain common stock currently worth $12.3 million. A separate statutory SEC filing detailing O'Brien's current holdings shows the executive owns 137,913 shares of Apple stock worth $23.6 million at the end of trading today.