SoundCloud adds option to distribute music directly to services like Apple Music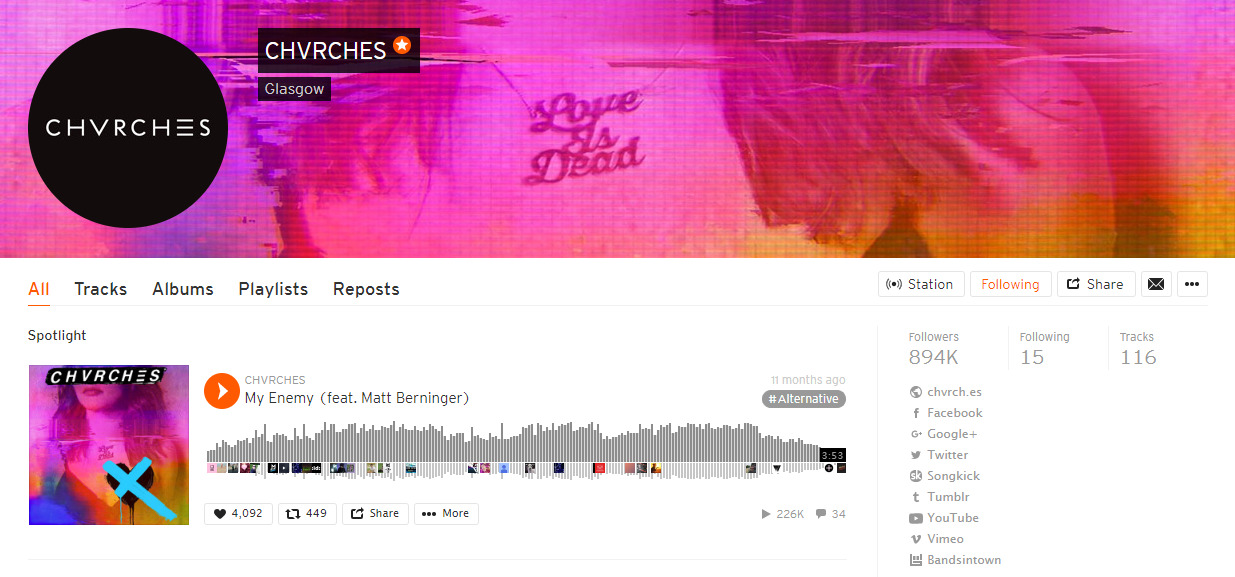 Looking to cement its status as a launching point for independent artists, SoundCloud on Tuesday announced an option letting musicians publish music directly to outside services like Spotify and Apple Music.
Some other destinations include places like Amazon Music and even Instagram, according to Billboard. SoundCloud won't claim any additional cut on revenue generated from those sources.
Artists must meet certain qualifications to use the feature. They must have a SoundCloud Pro or Pro Unlimited subscription, be at least 18 years old, own all the rights to their music, and have at least 1,000 plays in the past month. They must also be free of any copyright strikes.
SoundCloud is often considered the YouTube of streaming audio services. While it's a minor player next to the likes of Apple Music, the service has helped foster both small artists and major ones, such as XXXTentacion. Even artists who have achieved success elsewhere, like Chvrches, will sometimes turn to SoundCloud as an alternative distribution method, typically for B-sides and remixes.
Access to subscription streaming has become critical to the financial security of many musicians, since physical and download sales have lost popularity. Even that tends not to offer enough income, forcing artists to depend on touring and merchandise.
Apple Music recently topped 50 million subscribers worldwide. It's still well behind Spotify, which reported 87 million paid customers last November and yet more people on its ad-based free tier.