Video: Galaxy S10e versus iPhone XR benchmarking showdown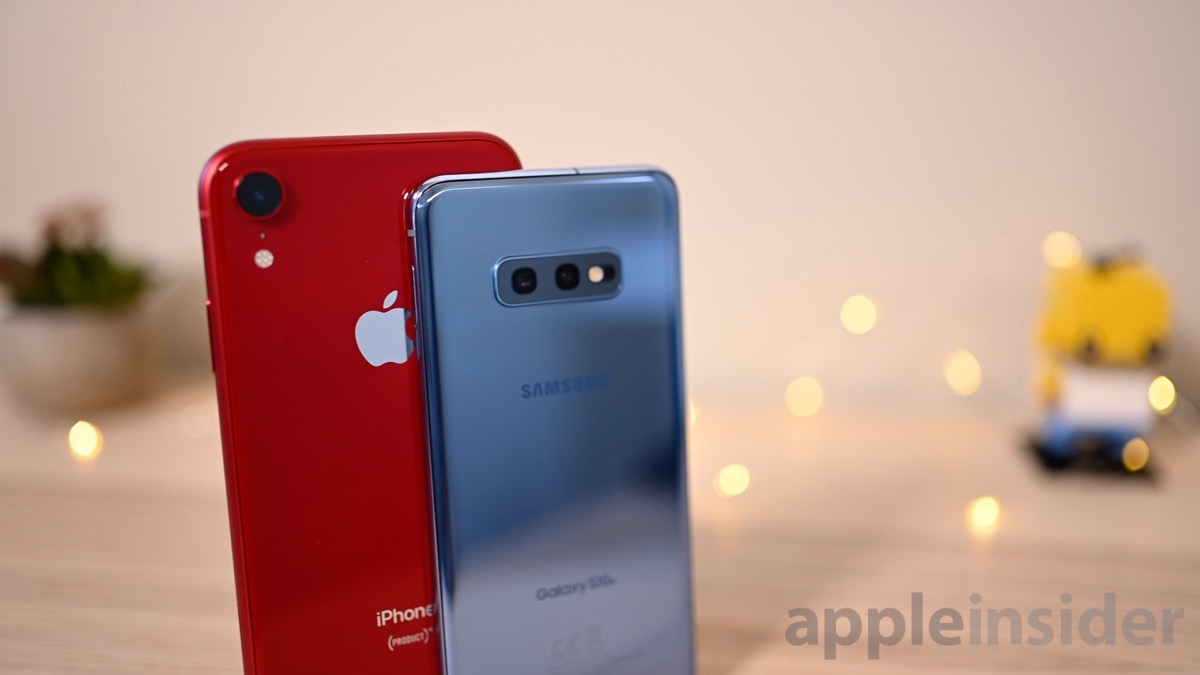 The next phone to slide across our desk is the Galaxy S10e, the lower-cost flagship from Samsung. Watch, as we pit it against against Apple's own budget device in this latest showdown.
Apple's iPhone XR is now around six months old, but it still has impressive specs. Inside the iPhone is Apple's A12 Bionic processor and 3GB of RAM.
The Galaxy S10e is using an eight-core Snapdragon processor in the US, and is packing 6GB of RAM.
We ran a slew of different benchmarking tests with both phones, designed to test everyday performance, the limits of the GPU, browser capabilities, and more.
The tests
To kick things off, we started with the Geekbench 4 rest which runs a series of tasks that attempt to simulate real-world usage. Our iPhone XR used only for testing purposes, and not a "daily driver," blew away the S10e on the single-core with a score of 4821 against 3416. Multi-core was less decisive. The S10e earned 10517 and the iPhone earned 10374, just barely falling behind the 8-core Snapdragon.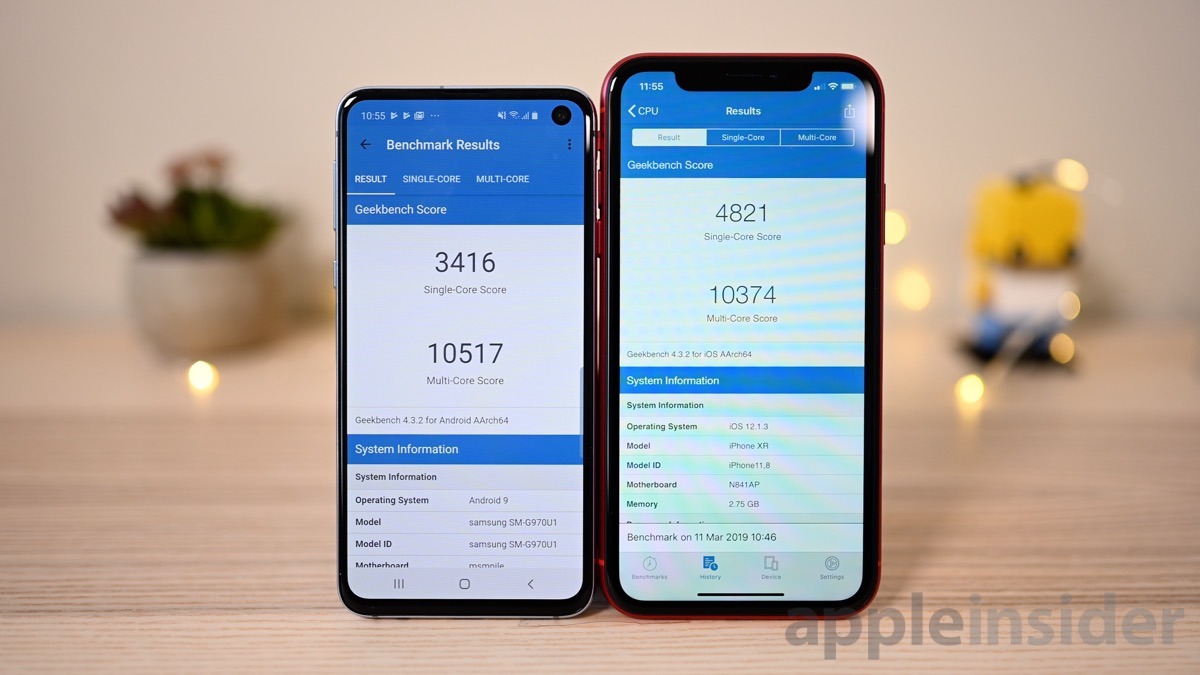 For comparison, our S9+ earned 2007 and 8307 on the single and multi-core tests respectively.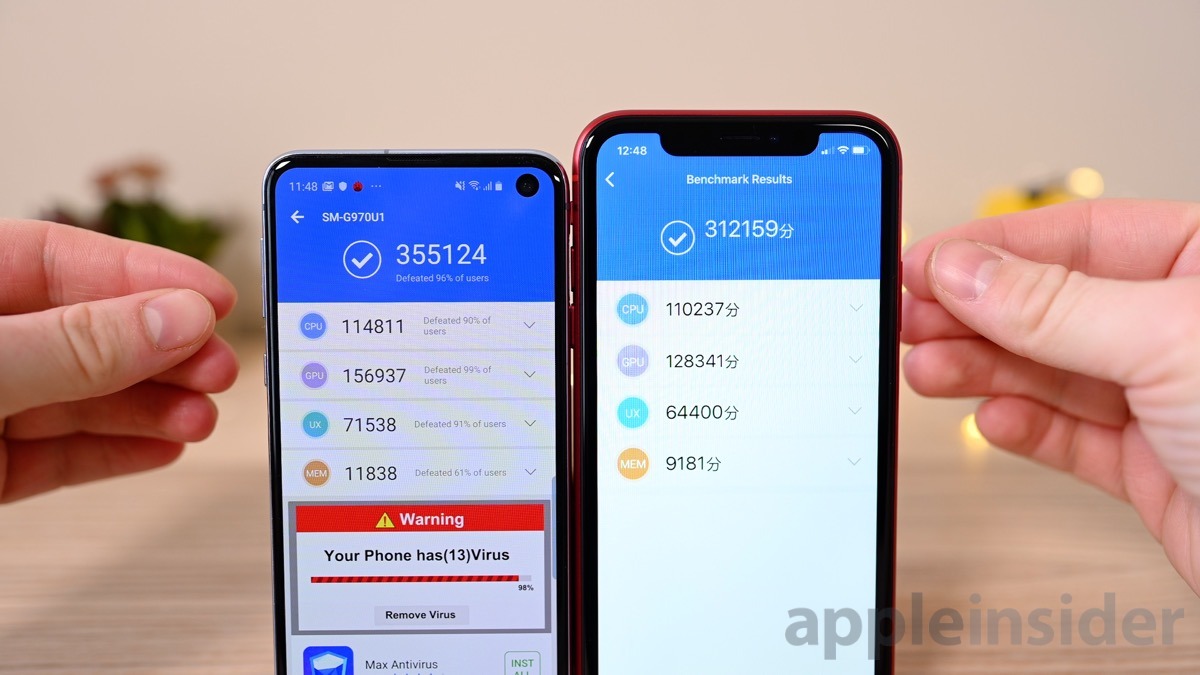 Onto the AnTuTu benchmark test, the Galaxy S10e bested the iPhone in each of the four categories — CPU, GPU, UX, and memory. The total score was 355124 for the S10e and against the iPhone's 312159.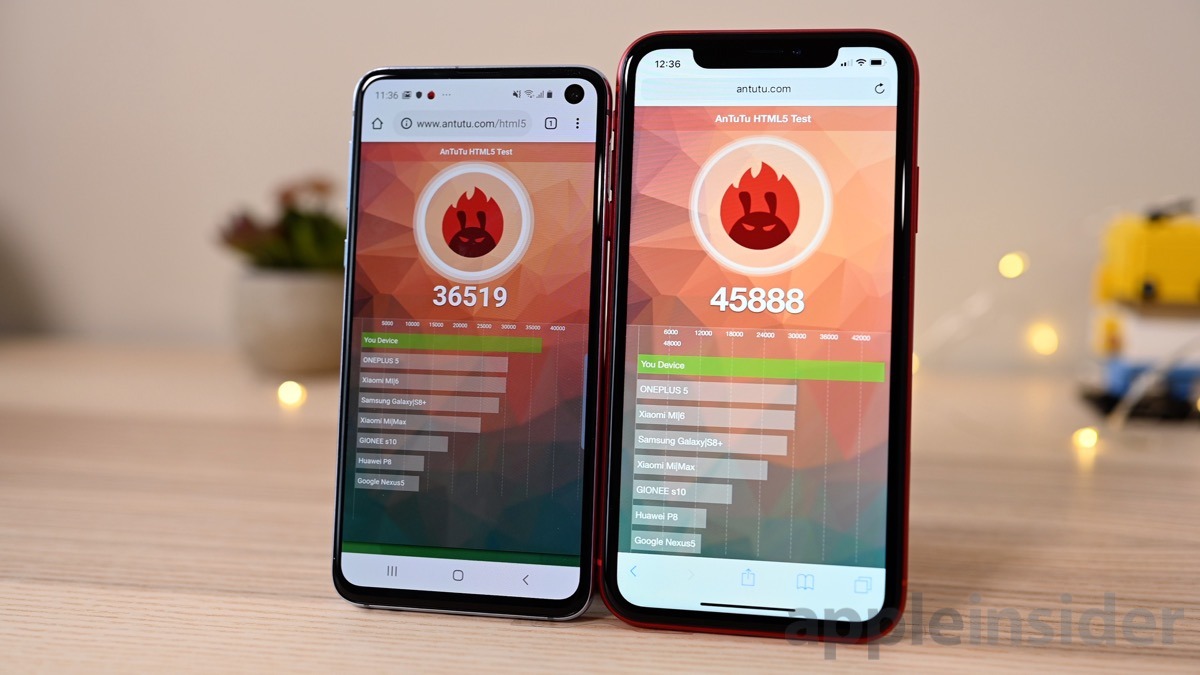 When we moved on to browser tests, we started with the AnTuTu browser JavaScript benchmark. Our iPhone XR garnered a 45888 which swamped the 36519 that the S10e managed.
In the now-retired Octane 2.0 test, which also tests browser performance, the iPhone pulled a 40873 which was significantly above the 23990 put forth by the S10e.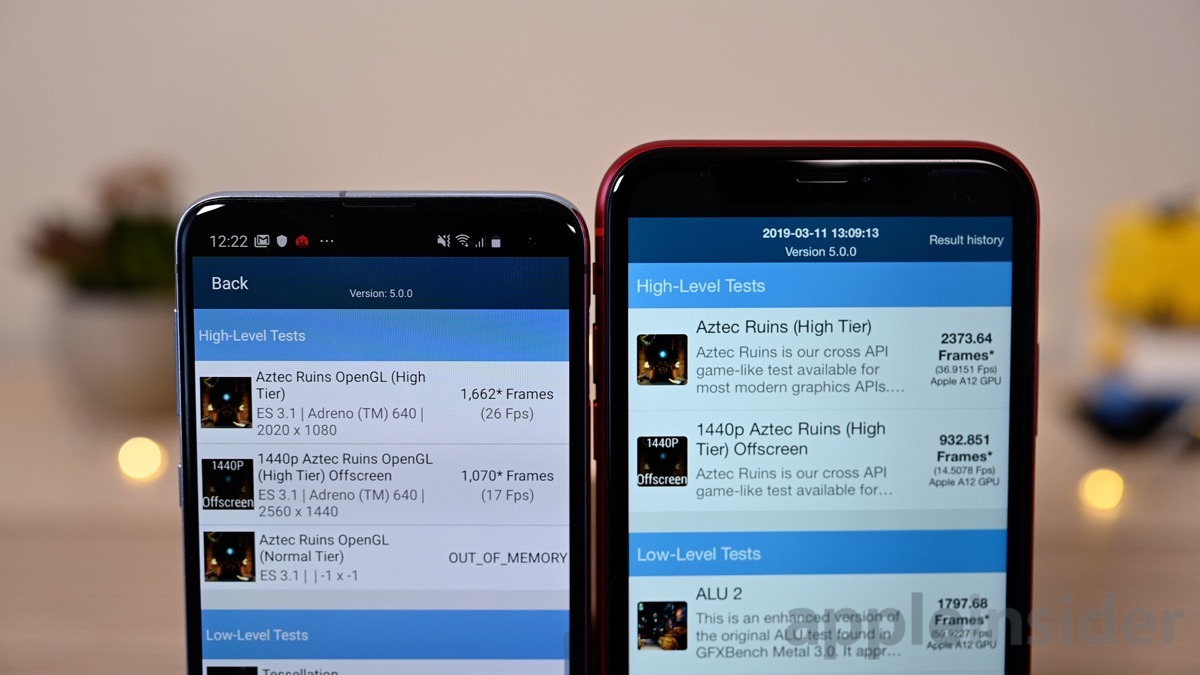 Lastly, our final graphics test was the GFXBench benchmark. Here, the iPhone's integrated GPU was able to get 2373 frames in the latest Aztec Ruin (High Tier) test and 38 FPS. The same test on the S10e only showed 1662 frames, 26 FPS. This is much lower than the S10+ earned. Additionally, we consistently got "out of memory" warnings on certain tests when running on the S10e.
Who to pick?
As we were with the S10+ benchmarks, the results were impressive. The iPhone still performed well despite its relative age.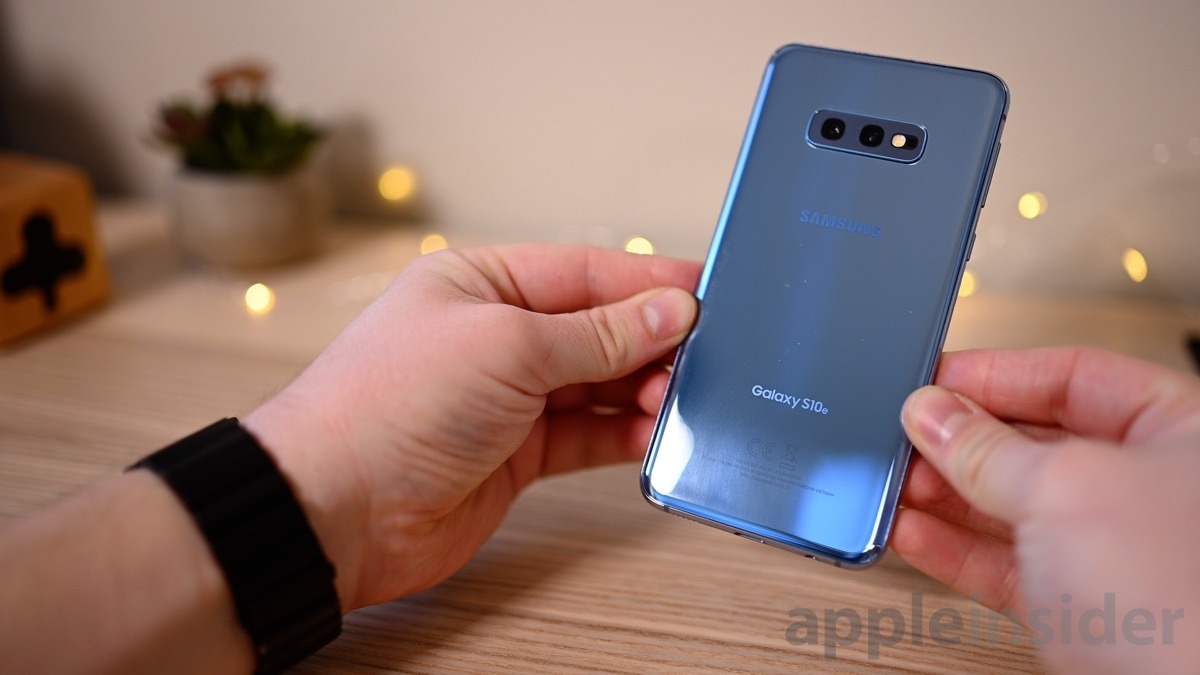 The results here are impressive — for both handsets. Apple's iPhone held its own, winning in multiple categories — particularly on the browser side — despite being six months old. On the other hand, the Galaxy S10e pulled some great numbers that show significant growth over the previous S9.
Where to buy
The Samsung Galaxy S10e can be ordered from Samsung directly, as well as at Samsung authorized dealers, such as B&H Photo and Amazon.com. Prices start at $749.99; however, shoppers can also save up to $550 with an eligible trade via a Samsung rebate.
Meanwhile, the following carriers are also offering incentives on both Apple and Samsung devices:
Stay tuned to AppleInsider for further tests and comparisons between Apple and Samsung's flagship devices.