Apple may have as many as 11 shows ready to preview at March 25 event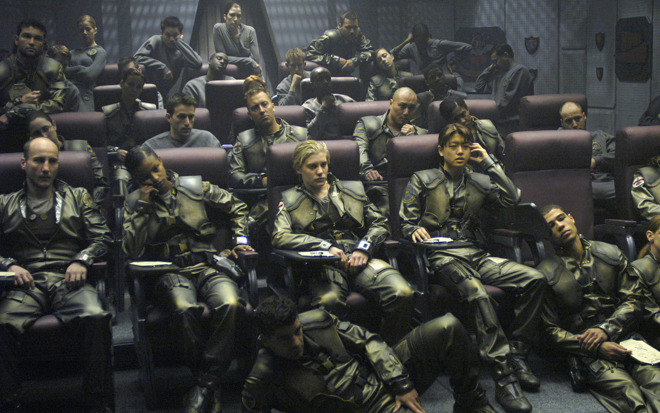 AppleInsider may earn an affiliate commission on purchases made through links on our site.
Of the shows Apple is expected to preview at March 25's press event, about 11 have either finished shooting are near the end, a report revealed this weekend.
Shows already wrapped include "Are You Sleeping," "Dickinson," "For All Mankind" by sci-fi auteur Ronald D. Moore, M. Night Shyamalan's untitled thriller, and Charlie Day and Rob McElhenney's unnamed comedy series, the New York Times said. Details of the shows can be found in AppleInsider's programming roundup.
The number of productions will likely grow in 2020, the Times added, noting that the March 25 event is intended to demonstrate "just how many shows [it] has pulled together," even though it should also be offering content from outside parties. That's important given that services like Hulu, Netflix, and HBO Now already have an arsenal of on-demand content, and by the time Apple's platform launches, it may be facing the likes of Disney+ — difficult to top with franchises like Marvel and "Star Wars" locked and loaded.
Over a dozen sources cited by the paper voiced concerns about Apple's launch and marketing plans, saying they've received "little or no information" about when shows will debut, the narrowest window being "later this year, probably fall." Indeed the March 25 event could be as much a way of reassuring studios as building up hype with the public.
The sources also reiterated claims that Apple is wielding a heavy hand in story content, demanding that technology, at least its own, be portrayed in a positive light. Executives like CEO Tim Cook are also said be insisting on relatively sanitized material. That could potentially rub writers and directors the wrong way, since services like Netflix have relatively little censorship. "Black Mirror" for instance is an anthology series explicitly about the threats of modern technology.
AppleInsider will be live from the March 25 press event, which begins at 10 a.m. Pacific time, 1 p.m. Eastern.