WWDC 2019 ticket emails going out to lottery winners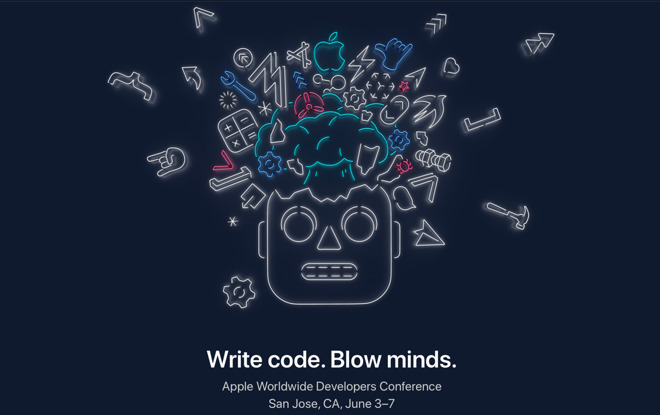 AppleInsider may earn an affiliate commission on purchases made through links on our site.
After Apple closed its lottery for tickets to attend this year's Worldwide Developers Conference on Wednesday, the company has started to inform lucky developers they will be able to attend the event, set to start on June 3 at the McEnery Convention Center in San Jose.
The 30th year of WWDC, Apple has continued to offer developers the chance to visit via its lottery system, where prospective attendees apply and are selected at random from the entire applicant pool. Emails confirming the Developer's attendance are now being sent out to those selected to take part.
Winning participants will now be charged $1,599 for their ticket to the event, though not all attendees will have to pay that sum. Up to 350 WWDC scholarships are available in 2019, which is offered to students and members of STEM organizations free access and lodging.
WWDC provides attendees insight into the future of Apple's software platforms, and gives an opportunity to work alongside Apple engineers behind the technology and frameworks that go into Apple's various apps and services. Technical sessions, hands-on labs, and guest speakers are usually available to attendees, both for existing developers and for those new to app development.
The conference is also where Apple shows off upcoming features to its operating systems, including what will become "iOS 13" and "macOS 10.15," among other items.
Those not lucky enough to attend will still be able to learn from the sessions, as they will be available to view via streams on the Apple Developer website, as well as the WWDC app for iOS and Apple TV.
Apple will likely use this year's WWDC keynote to preview the next major releases of iOS, macOS, tvOS, and watchOS. It may also make more service-related announcements, and showcase new hardware, one possibility being the modular Mac Pro.