Johns Hopkins University students can now use iPhone or Apple Watch as ID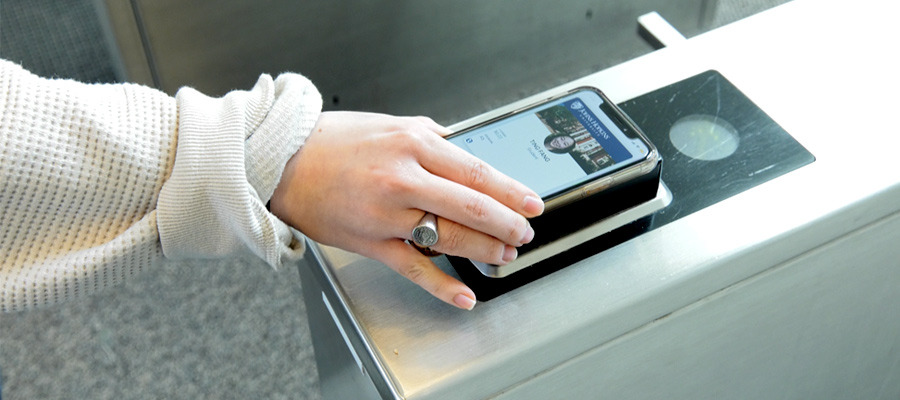 AppleInsider is supported by its audience and may earn commission as an Amazon Associate and affiliate partner on qualifying purchases. These affiliate partnerships do not influence our editorial content.
Students at Baltimore's Johns Hopkins University can now use an iPhone or Apple Watch in place of a physical ID card for getting around campus, as well as paying for university services.
Once activated, a digital "J-Card" ID appears in Apple's Wallet app, the Baltimore Sun said on Thursday. With "Express Mode" left on by default, all that's needed is to hold an iPhone or Watch next to a reader — no Face ID, Touch ID, passcode, or even waking or unlocking a device.
For extra security students can turn Express Mode off, resulting in an experience like Apple Pay. Apple's ID system lets students check their account info via Wallet, such as food and print amounts.
On campus, students will be able to do things like unlock doors, print at the library and buy items at the bookstore. Some off-campus businesses are participating in purchases as well, among them Chipotle, CVS and 7-Eleven.
Johns Hopkins is the fifth U.S. school to support Wallet IDs — the others are Duke, Temple, Santa Clara, and the Universities of Alabama and Oklahoma. That leaves many others to go, including every Ivy League institution.
Device requirements are relatively low, starting with only an iPhone 6 and/or an Apple Watch Series 1. Users must also download the eAccounts app.