OLED could be only display technology used in 2020 iPhones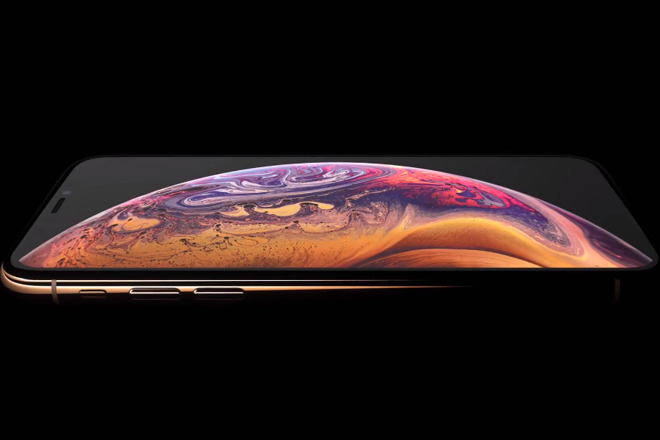 Apples's 2020 iPhone releases will be completely OLED-based, claims a report, with all three of the smartphones said to use the display technology as Apple departs from using LCD-based screens for the product line completely.
The last two generations of iPhones have used a mix of organic LED (OLED) and liquid crystal display (LCD) technology, and the 2018 models featured OLED more than LCD. While 2019 is likely to feature a similar mix of displays as seen in 2018, it may completely change in 2020.
According to sources of Digitimes in the Taiwan component supply chain, the 2020 iPhones will consist of three different sizes of OLED-based handsets, measuring 5.42 inches, 6.06 inches, and 6.67 inches respectively.
Furthermore, the sources claim the smallest of the three models could ship with Samsung Display's Y-Octa, an advanced flexible AMOLED display touchscreen technology that directly prints the touch circuitry on the film's encapsulation layer instead of on a film substrate, resulting in a thinner and cheaper display. It is also possible the screens could use LG's TOE touch technology as an alternative.
It is thought Samsung Display will remain the primary OLED provider in 2020. While LG Display and BOE Technology are certainly candidates to receive OLED orders from Apple, the sources were uncertain if they would receive any at all.
Earlier reports suggested the possibility of a 2020 lineup that only used OLED panels. One story involving Japan Display looking for a bailout revealed it was receiving fewer orders for LCDs from Apple, with the situation thought to be too unlikely to improve due to Apple's shift towards OLED and away from LCD>
The report also touched on the 2019 iPhones, which will follow the same pattern as 2018 in offering two OLED models with 5.8-inch and 6.5-inch displays, accompanied by a 6.1-inch LCD model. Current estimates for 2019 put iPhone shipments at between 80 million and 82 million for the first half of 2019, rising to between 180 million and 190 million units for the entire year.
DigiTimes is a source of accurate information regarding suppliers. It has a poor track record of predicting Apple's specifications on new hardware.