Apple Card vs Amazon Prime Rewards Visa: which credit card offers the most cash back and best perks?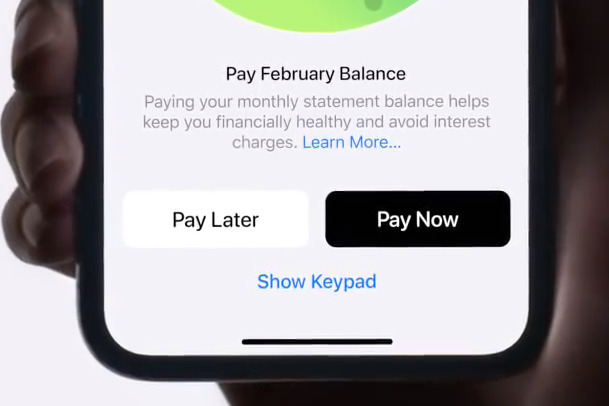 AppleInsider may earn an affiliate commission on purchases made through links on our site.
Apple is being praised for disrupting the credit card industry with its forthcoming Apple Card, but Amazon is already offering a lot of the same benefits — and you even get a metal credit card from them, too. AppleInsider breaks the two down.
Apple Card is Apple's foray into personal finance, that has no fees and which pays you money every time you use it. You can use it online the instant you're approved, and the physical card you get sent is shiny metal. Maybe the fees and cash side are more important than the metal card, but they're all reasons to like Apple Card — which means you should also like Amazon's equivalents.
We still have a while to wait before Apple Card is released, but you've long been able to get not just one but two different credit cards from Amazon that appear to do the same thing. In practice, there are subtle though significant differences, but Amazon's credit card is a serious contender.
It's sufficiently serious that maybe you shouldn't wait for Apple. And, maybe, you should have applied for Amazon's credit card years ago.
Two cards, both alike
We're going to compare the best of Amazon's two offerings, which is the Amazon Prime Rewards Visa Signature Card. There is, though, also the Amazon Rewards Visa Signature Card and if you just had to squint to see the difference in the name, the differences in what it does are much simpler.
The card we're going to call Amazon Prime Rewards from now on, offers you more money back on each purchase than the non-Prime one. It also requires you to be a member of Amazon Prime, where you don't for the non-Prime card.
Prime target
That requirement for you to have a membership with Amazon Prime is the first difference between this and Apple Card. It also makes a joke of how the Amazon Prime Rewards card insists that it doesn't charge an annual fee.
Strictly speaking, Chase Bank, which provides the service, doesn't ask you for an annual fee, but since you can't have a card without paying Amazon your $119 per year, you are being charged one.
It's just that it may very well be worth it. Amazon Prime offers other benefits, ranging from free or expedited shipping on items you buy, to a video streaming service. If you like the shows on that service or if you buy enough items from Amazon, that Prime membership could be a bargain.
Amazon would like you to see it as a steal, too, because if you qualify for its card, the company immediately gives you a $70 credit. If Amazon Prime is worth it at $119, it's got to be fantastic value at the equivalent of $49.
Except this credit is a signup bonus, you only get it at the start. For next year and every year after, you'll be paying the full $119 every time.
In comparison, Apple Card doesn't give you any bonus on signing up, but it also never charges you an annual fee just for having it.
That said, an Apple Card is a bit useless to you without at least an iPhone. So you could argue that the up-front cost of Apple Card is a lot more than Amazon's.
Cash back
Both Apple Card and Amazon Prime Rewards offer you money back whenever you buy something through it. Any amount of cash back is good, but Apple's offering ranges from a mere 1% to 3% depending on where you are buying whatever it is.
In practice, you're most likely to get 2% because that's the amount when you buy anything, from anywhere, using Apple Pay. If you buy it from Apple, that's when you get the 3% return.
Amazon has the same 1% when you buy just about anything, anywhere, using it. Then it offers 2% across common outlets such as drug stores and gas stations. If you are buying anything on Amazon or through its subsidiary Whole Foods Market (not including international stores), then you get 5%.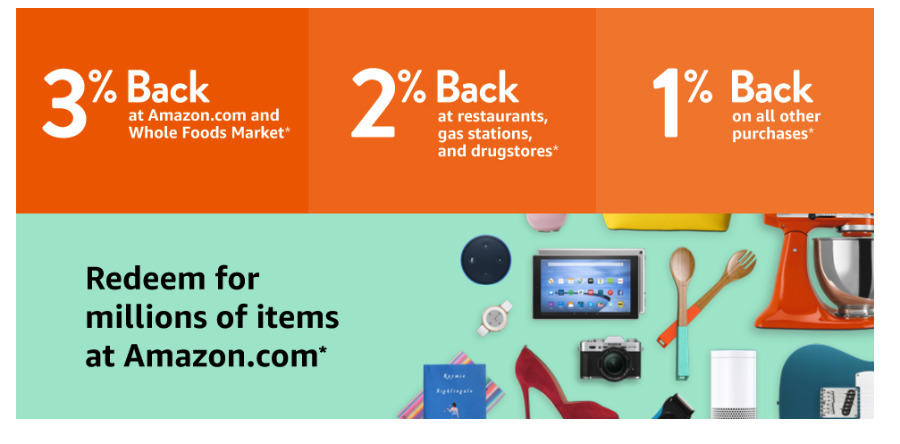 You don't have to count on your fingers to know that Amazon's top 5% is more than Apple's top 3%, but seeing the difference in cold cash is much more vivid.
That's not bad at all, and now there's no way you'd buy a $10,000 iMac Pro any other way.
Except that on Amazon, that same Apple Watch Series 4 is currently selling for $449.99 with coupon. That's already a savings, but throw in that you're going to get a 5% bonus, and now you're saving $22.50. You're spending a total of $436.49, or forty-seven bucks less for the same Watch.
When you see it
Amazon's clearly the better offer for cash back, but there is the question of when you actually get the money and that's more complicated. The short version is that with Amazon, you'll see your cash in your account at the end of the month. With Apple, you see it every day.
Only, when you go to buy something on Amazon and you're using its card, you will be offered a discount right away. At checkout time, you can choose to reduce the price by using this cashback figure. All credit card experts say no, though, don't do it. Pay the full price and let your cashback accrue through the month.
There's also the fact that Amazon does this through a points system where about 1 cent equals 1 point. It doesn't appear to change, so it isn't that you have to figure out in your head what the points mean, but Apple's got this right. With Apple, there's no messing around with points, there is just the cash in dollars and cents.
Simplicity really counts
Apple can't touch Amazon for that cashback amount, not when it's 5% and when it applies to everything you buy through the service. Yet it can compare on simplicity and giving you control of your finances. If that sounds like a small thing, still it's really what will make Apple Card disrupt the industry.
There are other differences between the services — ranging from details about late fees and when interest is charged on which amount — but they don't change the headlines.
Apple Card is good card with pretty good cashback rewards and exceptional tools for managing your money. Amazon Prime Rewards currently comes with significantly better cash rewards and if you're already a Prime member, no downsides.
There is one big question over the Purchase APR of these two cards. Apple has been criticised for saying it offers great, low rates when its card's APR will be from 13.24% to 24.24%, depending on your credit worthiness. However, Amazon's ranges from 16.49% to 24.49%.
The very best way to use a credit card, regardless of who it's from, is to pay off your entire balance every month. If you do that, if you are on top of your spending, and if you buy a lot through Amazon, then Amazon's card is the better value.