Bird launches iPhone-connected Bird One scooter for fleets & personal ownership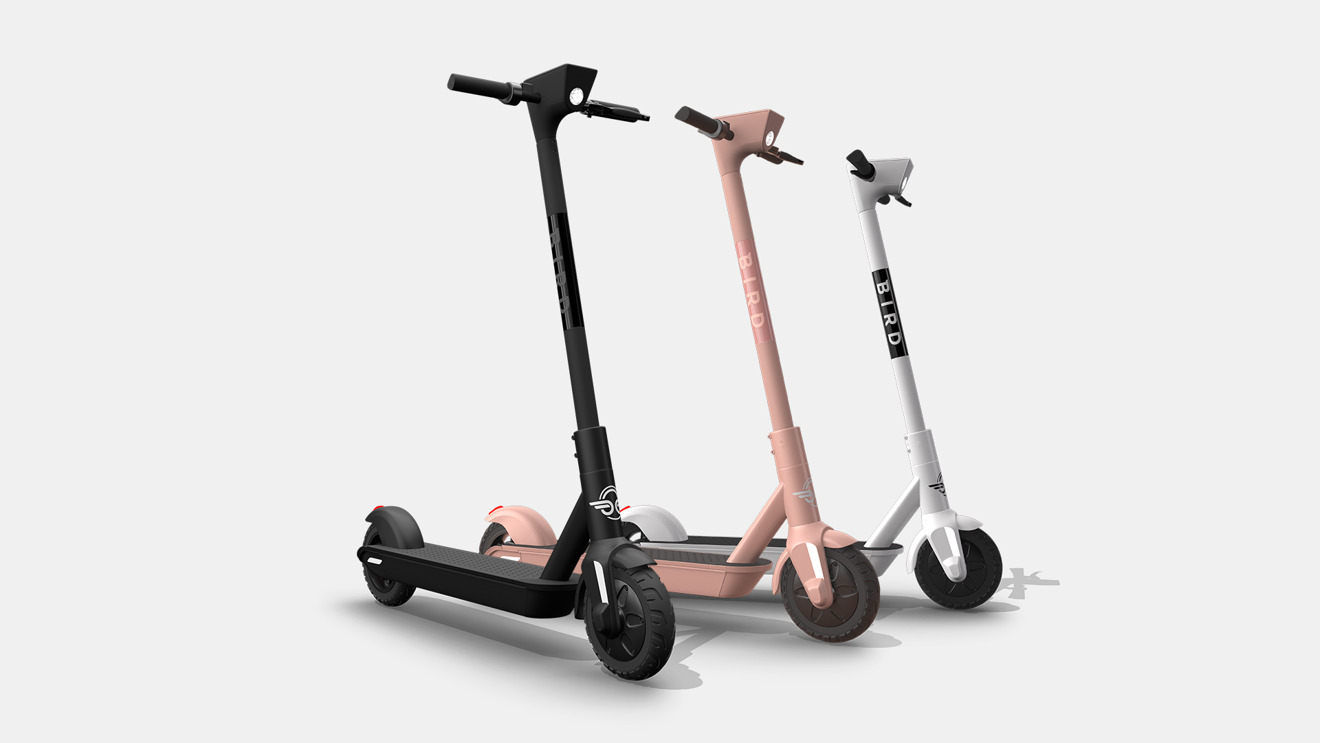 Bird on Wednesday announced the Bird One, an iPhone-connected scooter meant for both its sharing service and personal ownership.
The One uses a steel-reinforced aluminum frame, meant to be more durable than both Bird's first original scooter — the Zero — and the Xiaomi M365 and Ninebot ES the company often uses in sharing. It's expected to last over a year in sharing, versus 10 months for the Zero, and just three months for the ES and M365. That's a key factor in whether or not Bird can become profitable.
The new scooter also has a power system that's IP67-rated against rain and dust, with a much greater range, up to 30 miles. There are no exposed cables and quick-access panels are included for service.
Performance-wise the vehicle has a top speed of 18 miles per hour, and can handle hills up to 15% and weights up to 220 pounds. Brakes include a regenerative motor system in the front and a rear drum. The tires are custom, semi-solid pneumatic tubeless designs, which Bird claims should protect against flats while still offering a comfortable ride.
Personal buyers with an iPhone or Android device can track their scooter via GPS and enable a digital lock. An unusual advantage in that regard is access to the Bird Hunter Network, normally intended to track down shared units.
Other perks of ownership include $100 in credit for Bird rides, a one-year warranty, and service at Bird centers in North America and Europe.
The One can be preordered today in black, white, or rose colors for $1,299. Delivery is slated for this summer, but Bird cautions that a "limited quantity" of scooters will be available at first.
People who ride shared scooters can currently try the One out in Los Angeles. From there coverage should grow throughout North America.