Adobe Lightroom for macOS, iOS adds editing tutorials & inspiring photographs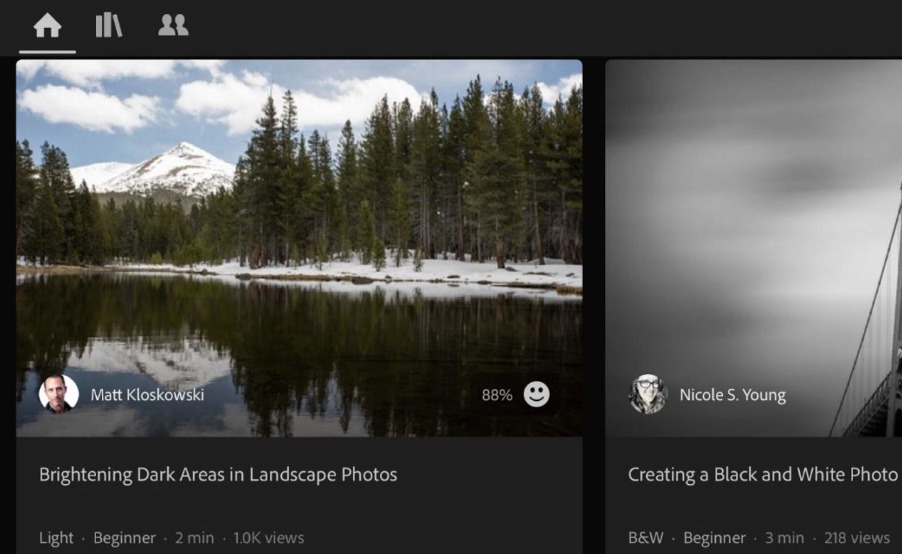 AppleInsider is supported by its audience and may earn commission as an Amazon Associate and affiliate partner on qualifying purchases. These affiliate partnerships do not influence our editorial content.
Adobe's latest updates to Lightroom CC for iOS and macOS could help photographers improve their image editing skills, with the introduction of new tutorials and inspirational photos alongside new collaboration options and a new "Texture" tool.
The May updates to Lightroom aim to make the users better at taking and editing photographs, Adobe insists, by inspiring users to make changes via a series of lessons. Starting with iOS and arriving soon on macOS, a new Home view will contain a user's recent photographs, as well as the tutorials and specially selected images.
In both the tutorials and inspirational images, Adobe advises the software will reveal all of the edits that have been made to a wide variety of photographs, so users can see how the tools can be used to their full effect. More lessons will be provided every day to the app, expanding the range of what it can teach.
The tutorials will offer a hands-on approach to lessons, where users are provided access to a photograph and are walked through each edit, adjusting the sliders themselves. For inspirational photographs, tapping on a Discover post will show the step-by-step edits made to an image, including what exact settings were used.
The tutorial images and lessons are all contributed by photography educators, including Matt Kloskowski, Katrin Eismann, Kristina Sherk, and Nicole Young.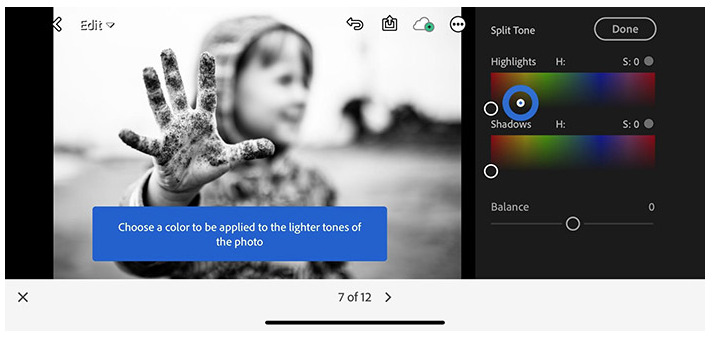 For Lightroom for Mac, the Help menu has been expanded to include searchable help options, and built-in tutorials that are already available on the iOS version.
The collaboration enhancements include being able to invite others to add photos to albums, which can include raw format images. Links can also be shared to people when they request access to an album.
Under new tools, Texture will enable users to accentuate or smooth medium-sized details, like skin, bark, and hair. The tool has the ability to smooth skin without affecting pore details, or to accentuate bark or hair without increasing noise or affecting bokeh.
On macOS, Defringe will help minimize purple and green fringes caused by lens chromatic aberrations. Along with a Remove Chromatic Aberrations checkbox, users have access to an eyedropper to select areas of an image with a fringe, to select the color hue that needs to be reduced across the rest of the image.
The updates for Lightroom for iOS and macOS are available to download now, from the App Store and the Creative Cloud desktop app.