OWC launches Aura N internal upgrade SSDs for Macs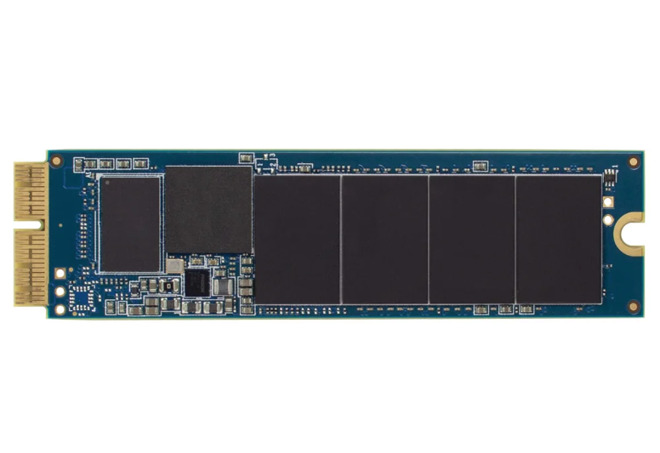 AppleInsider may earn an affiliate commission on purchases made through links on our site.
Storage and peripheral maker OWC on Tuesday introduced a new Aura N line of internal SSDs, meant specifically for upgrading compatible Macs.
The drives use twin PCIe 3.1 connections, and have write speeds up to 1.1 gigabytes per second. Reads peak at 1.6 gigabytes per second.
If they have the necessary equipment, people can alternatively buy drives on their own at costs of $97.99, $159.99 and $229.99.