Tips: How to watch Apple's WWDC 2019 keynote on iOS, Mac, Apple TV, or Windows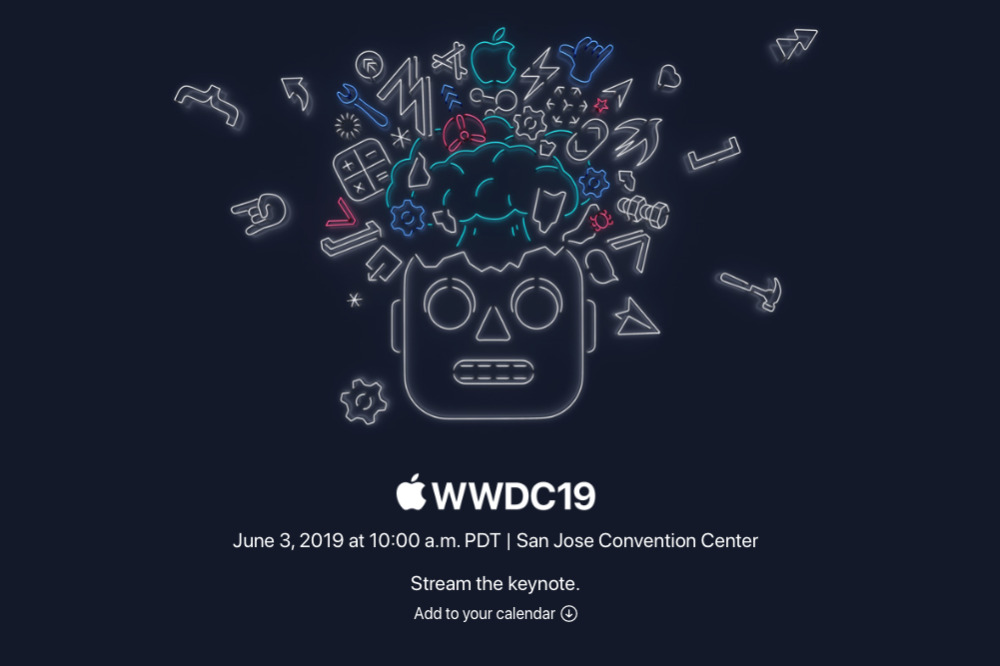 It's Apple's biggest event of the year and, as ever, Tim Cook's opening presentation is going to be streamed live. Here's how to watch as the new versions of iOS, macOS, tvOS and watchOS are shown for the first time.
Apple's WWDC event is a week-long conference for software developers, but it is also where the company makes its most significant announcements outside of the September iPhone launches. This is where we and developers will get a first look at major overhauls of all Apple's main operating systems from iOS through to tvOS. And that all happens in the two hours beginning 10 a.m. Pacific and 1 p.m. Eastern.
Much of the week's sessions will be filmed and released online later, but it's the opening keynote that will be streamed and it's the opening keynote that everyone wants to see.
WWDC on iOS
Alternatively, you could get Apple's own WWDC app for iOS. This is the app where you'll later on be able to watch all of the developer session videos and it will certainly contain the keynote speech too.
However, it's not guaranteed yet that the keynote will be carried live in it.
Larger screens
Previously, Apple has cautioned that the stream is optimized to work with Safari, but also noted that the latest versions of Firefox and Chrome should work. This year the official page made no qualification about which browsers work, but that may change when the event is about to begin.
Whether Apple adds that qualification or not, it's reasonable to assume that Safari will be your best option on the Mac. For Windows, where there is no Safari browser, Apple has previously optimized the feed for Microsoft Edge. Again, it's best to have the latest version.
The largest screen
Perhaps the best way to watch the keynote, short of being there, is on your television with an Apple TV. There is still no web browser for Apple TV but in this case you don't need it because there is a much better option. You can instead download Apple's own Events app for Apple TV.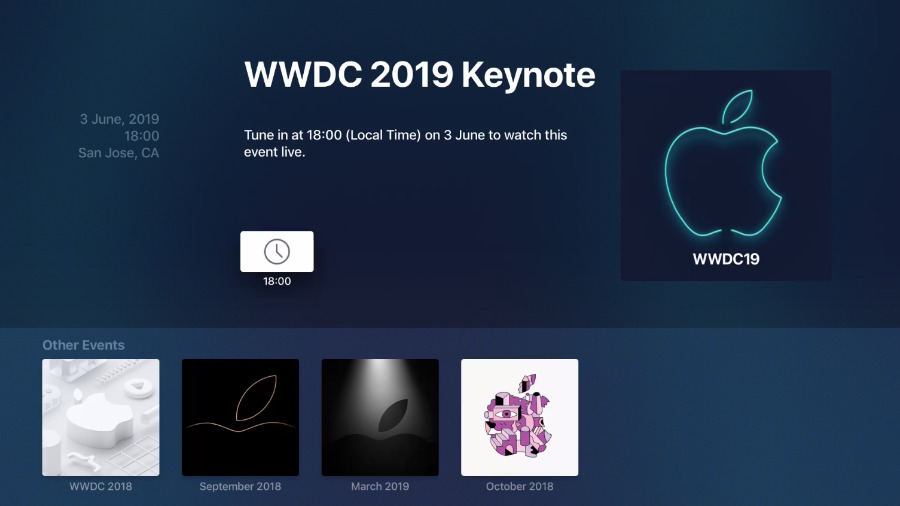 Up until just before the event begins, the app will only show a brief description of the event, but it will also include the start time — in your local timezone.
This Apple Events app also has full videos from the most recent major launches and keynotes, including last year's WWDC, while you're waiting.
Alternatives
Really the only Apple device with a screen that's going to be left out in the cold for watching the keynote is the Apple Watch. You can, though, get the AppleInsider iOS app and have it send your Watch notifications of the biggest news as it happens.
Whatever device you have with you, you'll be able to track every detail of the news by following AppleInsider all week.