Apple debuts new $5999 Mac Pro with up to 28-core Xeon processors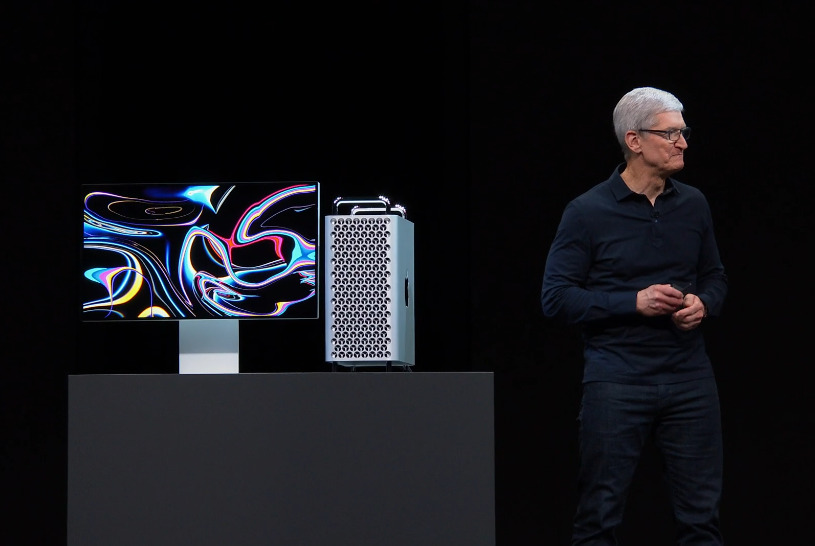 Apple CEO Tim Cook and head of hardware John Ternus have debuted the new Mac Pro, restoring PCI-E and ultra-high performance to the Mac.
New Mac Pro
In the new Mac Pro, Apple is using a new Intel Xeon processor with up to 28 cores and 64 PCI Express lanes. The Mac Pro uses six memory channels, with 2933 MHz ECC RAM, in 12 slots, with up to 1.5 TB of system memory.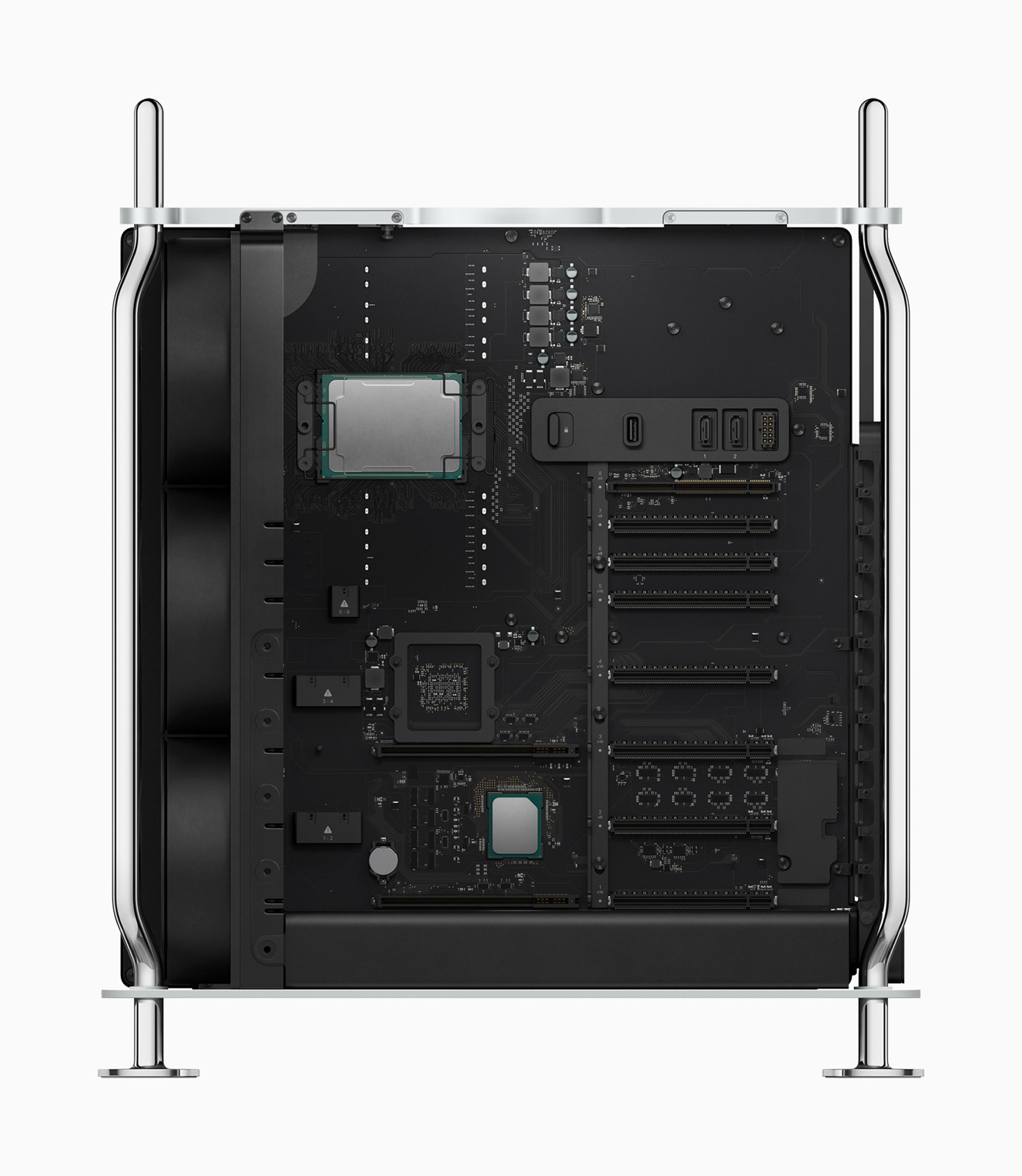 PCI-E has been restored to the system, with eight PCI-E slots. Four double-wide slots are available, with three single-wide ports. Two Thunderbolt 3 ports, and two USB-A ports occupy the eighth slot. Two more Thunderbolt 3 slots are on the top of the enclosure.
Two of the PCI-E slots are MPX modules. Each MPX-compatible bay can support one full-length, double-wide x16 gen 3 slot and one full-length, double-wide x8 gen 3 slot in MPX bay 1, or two full-length, double-wide x16 gen 3 slots.
Up to 4TB of SSD storage can be installed at the time of purchase. Post-purchase options aren't clear at present. All storage is encrypted with Apple's T2 chip.
Networking is provided by a pair of 10-Gigabit Ethernet ports, and 802.11ac Wi-Fi. Bluetooth 5.0 is also available.
The enclosure is 20.8 inches tall without wheels. It is 17.7 inches deep, and 8.58 inches wide. For comparison, the 5,1 Mac Pro was 20.1 inches tall, 8.1 inches wide, and 18.7 inches deep.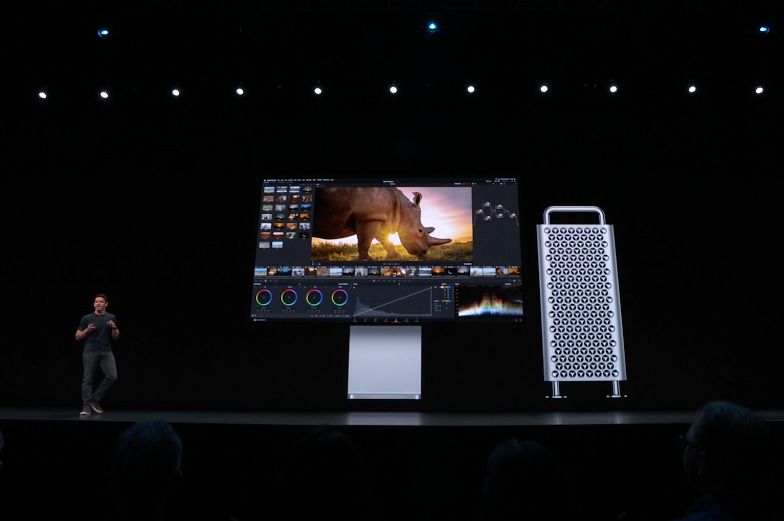 Video standard is a 14 teraflop Radeon Pro Vega II, with 32GB of HBM2. There will be a Radeon Pro Vega II Duo card available in Apple's MPX Module format, capable of 28 teraflops performance, with 64GB of HBM2. This is all fed by a 1.4KW power supply.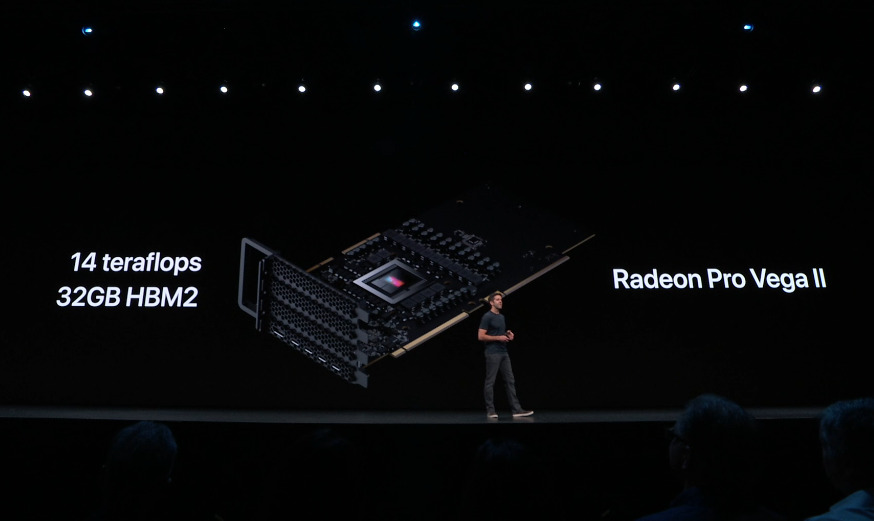 The new Mac Pro debuts Afterburner, capable of decoding up to 6.3 billion pixels per second. With Afterburner, video editors using high-quality cameras that require the conversion of native file formats into proxies for easy editing can use native formats and decode up to three streams of 8K ProRes RAW video and 12 streams of 4K ProRes RAW video in real time.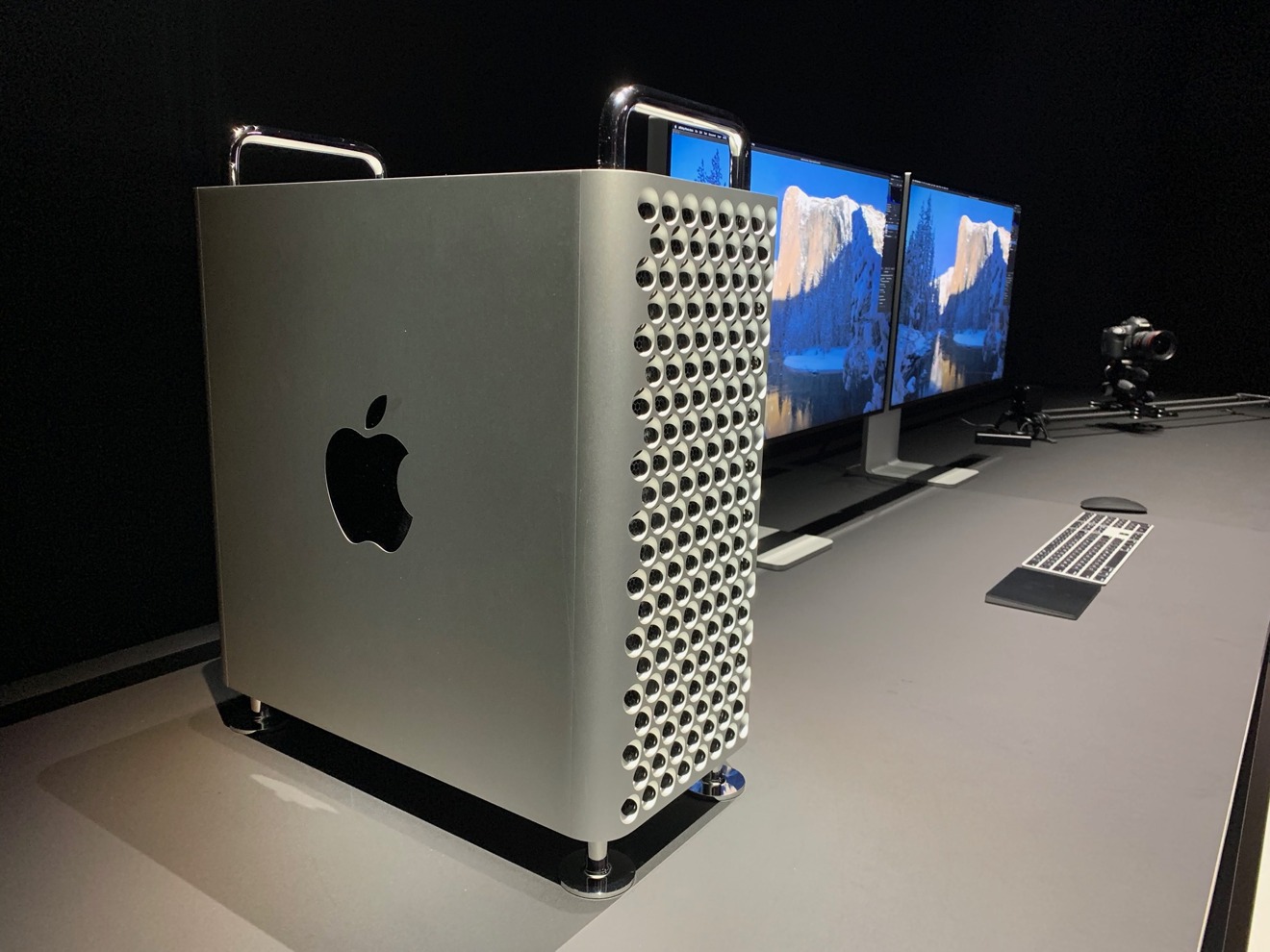 Other processor options are a 12-core 3.3 GHz Xeon with a 31.25MB cache, a 16-core 3.2GHz Xeon with 38MB cache, a 24-core with 57MB cache, and a 28-core 2.5Ghz Xeon. The eight-core Turbo Boost frequency is 4.0GHz, with the remaining options having a 4.4GHz boost speed.
Mac Pro models with an eight-core Xeon, 32GB of RAM, and the Radeon Pro 580X will start at $5999, and will be available in the fall. There will be a version optimized for rack deployment, also available in the fall.