ARKit 3 features restricted to latest iPhones and iPads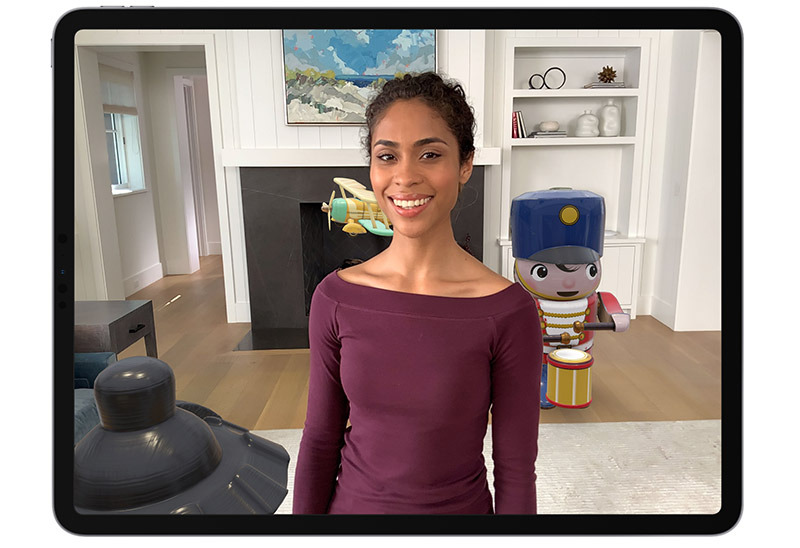 Apple's upcoming ARKit 3 feature set, which include People Occlusion and motion capture, will only be available to users of current-generation iPhones and iPads, the company revealed this week.
According to fine print buried at the bottom of an Apple Developer webpage detailing the company's augmented reality technology, advanced features in ARKit 3 will be limited to devices with A12 Bionic chip variants or better.
Currently, the A12 Bionic powers Apple's iPhone XR, iPhone XS and iPhone XS Max, while the more robust A12X Bionic is found in the 11-inch iPad Pro and third-generation 12.9-inch iPad Pro.
"People Occlusion and the use of motion capture, simultaneous front and back camera, and multiple face tracking are supported on devices with A12/A12X Bionic chips, ANE, and TrueDepth Camera," Apple says.
Shown off onstage at Monday's Worldwide Developers Conference keynote, ARKit 3 boasts a number of enhancements designed to streamline AR compositing and effects.
New for 2019 are complex assets like the aforementioned People Occlusion, which automatically detects humans, allowing AR objects to pass behind and in front of them. Motion capture is another new feature that determines a person's body position and translates that information into user input.
Both People Occlusion and motion tracking are apparently extremely processor intensive, prompting Apple to level the A12 Bionic or higher chip requirement.
Additionally, ARKit 3 support simultaneous front and back camera input and multiple face tracking, the latter of which can track up to three faces and is compatible with TrueDepth camera systems found in iPhone X, XR, XS and XS Max, as well as the latest iPad Pro models.
ARKit 3 is part of iOS 13 and will debut this fall.