Apple's iPads are transforming students' lives in multilingual European classrooms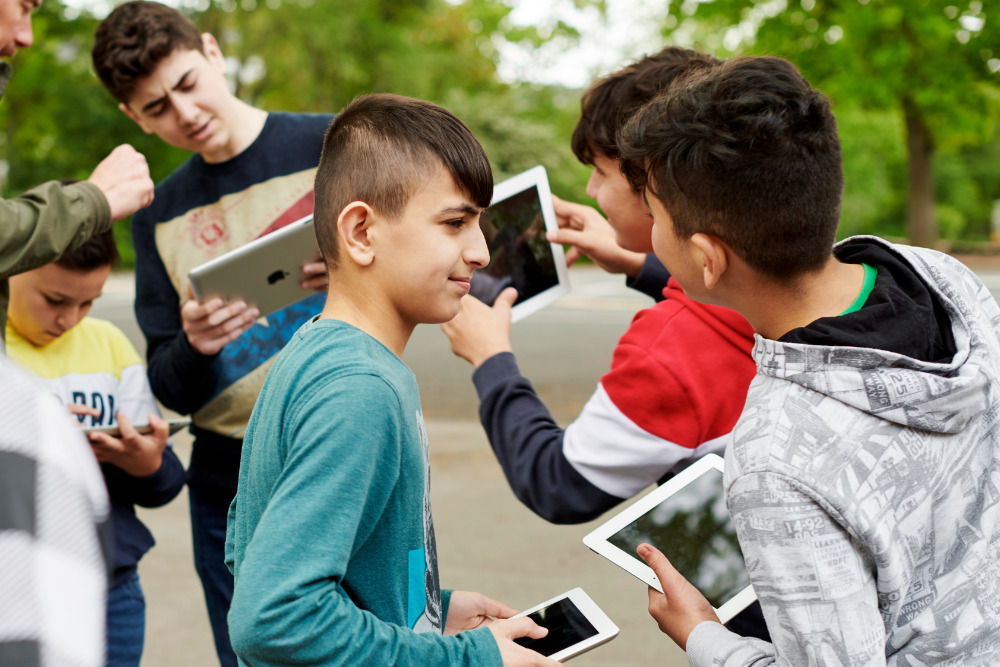 Teachers across Europe are using iPads to help them work with students who are having to learn a new language as well as their regular lessons, including some who have never been in a classroom before.
Apple in a press release highlighted how the use of its iPads is proving to be the solution in European schools where students are able to learn at their own pace and considerably improve their grades. Teachers are preparing written and video lessons which the students can work through both at school and at home on their iPads.
"With iPad, it's different than when they write something [down] and I come in with my red pen and say 'that's wrong,'" says Sinaan El Haq Hadjeri of the Wilhelm Ferdinand Schussler Day School in Dusseldorf, Germany. "[With iPad,] they learn for themselves."
Hadjeri alternates teaching days at the school with colleague Nick Kyriakidis, who agrees.
"Kids withdraw when they're afraid of making mistakes," he told Apple. "If we try to reduce this fear, it's much easier for them to work with us because they don't have anything to lose."
This school, and many others like it across Europe, are having to deal with more students who not only may not speak a European language, but might not have been inside a classroom before. They include immigrants and refugees who've had to leave behind their homes in the Middle East because of war. So they're having to adapt to a new country, a new school and a new language which may even use a different alphabet than they know.
Wilhelm Ferdinand Schussler Day School has around 325 students from 39 different countries and about a fifth of them are non-German speakers.
Since the school introduced a program of giving iPads to every student, the graduation rate has gone up over 20% to a perfect 100% total.
A similar program in Penarth, Wales, saw grades increase by an average of 3.8 points for the class using iPads in 2018. And at Stenkulaskolan School in Malmo, Sweden, there has been an 80% improvement in math grades despite 98% of the students there only speaking Swedish as a second language.
The Swedish teachers record instructional videos that are watched after school by students on their iPads. The College Daniel Argote in Pau, France, does a similar thing.
France is a particular focus for Apple in education as it now partners with the Malala Fund and Simpion school. The school teaches Swift coding and specifically to groups such as France's refugee population.