Apple's iOS soft keyboard target of new patent lawsuit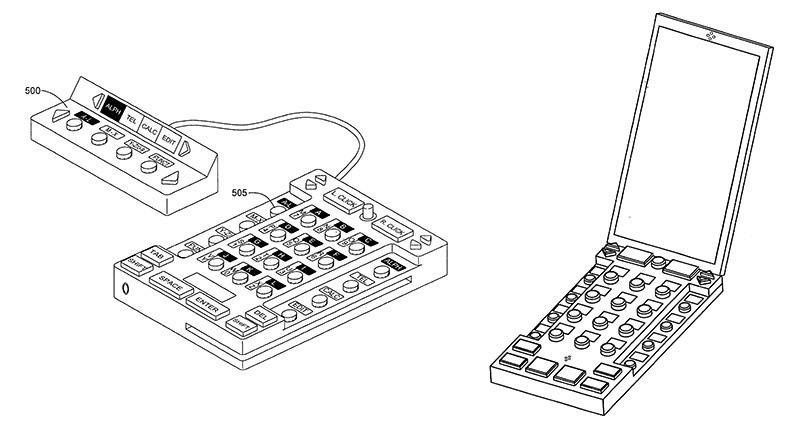 Apple's vaunted iOS keyboard, a piece of user interface technology that helped usher in the smartphone revolution, is in infringement of a nearly 20-year-old patent covering similar input solutions, according to a new lawsuit.
Filed with the U.S. District Court for the District of Delaware, a patent suit from Princeps Interface Technologies alleges Apple's keyboard infringes on the work of Timothy Higginson, a technology industry lawyer and inventor.
At issue is Higginson's U.S. Patent No. 6,703,963 for a "Universal keyboard."
Filed in 2002 and granted in 2004, the intellectual property covers a multifunctional input device in which a set of static keys are programmed to output command signals based on a plurality of functional modes. An example provided presents functional sets, or modes, relating to email, PDA, fax and internet inputs.
These modes are further divided into multi-level domains which, when selected, dynamically change the output model of the device's keys. For example, alphanumeric mode domains might display different sets of words, symbols or numbers, while domains in an internet navigator mode display URLs. Users can access more than one mode at any given time.
Other keys on the device are dedicated to traditional controls found on QWERTY keyboards. Patent language describes these keys as covering Esc, Alt, Ctrl, Shift, Caps Lock, Tab, Enter, Backspace and other typical inputs. A cursor control, in this case a joystick, is also offered.
According to the lawsuit, the '963 patent resolves "technical problems related to data input devices, and particularly, to problems related to the utilization of small profile data input devices." More specifically, the input device adapts the QWERTY keyboard for one-handed or two-thumb use.
Apple debuted its first onscreen keyboard for a portable device with iPhone in 2007. Offering basic functionality at launch, the UI has been refined over more than a decade to include advanced features like AI-powered predictive text, multi-function key support, gesture integration and more. Apple is slated to introduce a new swipe-to-type keyboard called QuickPath when iOS 13 and iPadOS see release this fall.
Princeps appears to be a non-practicing entity created for the sole purpose of leveraging Higginson's patents in court actions. The firm owns six properties invented by Higginson that were previously assigned to Yuvee, a tech consultancy and UI development firm he founded in 2004. While Yuvee holds active status in some third-party corporate databases, the company seemingly shuttered in 2016.
Princeps in its suit seeks damages and legal fees from Apple.