CalDigit's Connect 10G joins Thunderbolt 3 Macs to 10-gigabit Ethernet networks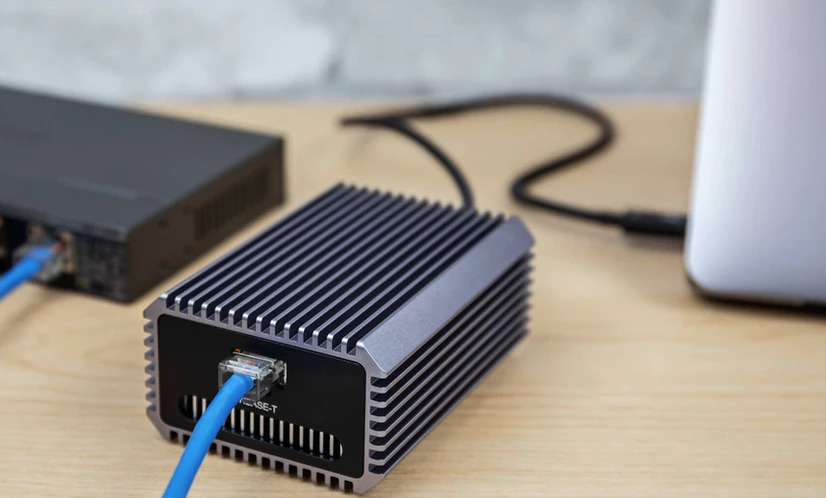 CalDigit on Tuesday launched the Connect 10G, an adapter bridging Thunderbolt 3 Mac and Windows PCs with 10-gigabit Ethernet networks.
The accessory is bus-powered, and can push 10-gigabit speeds up to a distance of 100 meters (328 feet). A Cat 6a or 7 cable is required to hit maximum performance. People with Cat 5e or 6 cables can hit speeds between 2.5 and 5 gigabits, however, thanks to the presence of NBASE-T technology.
A grill-shaped aluminum enclosure is designed to keep the adapter cool. Notably, a dedicated speed LED indicates whether a connection is operating at a full 10 gigabits or below.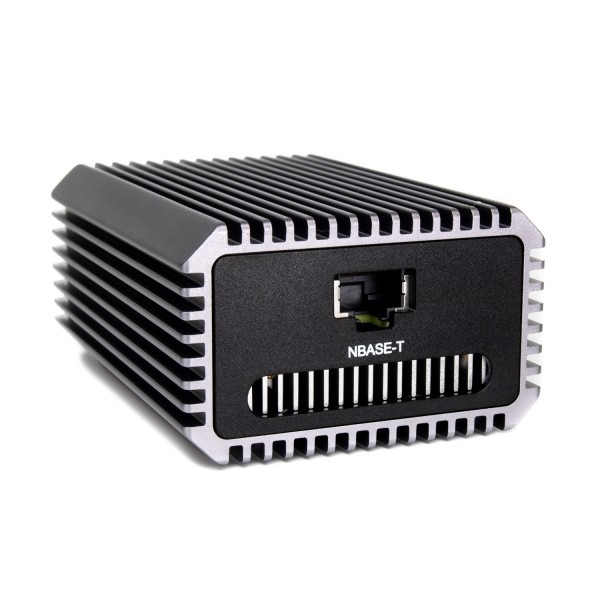 CalDigit is now selling the Connect 10G for $149.99. Macs must be running macOS 10.13.6 or later, and the company cautions that it won't work in tandem with Apple's Thunderbolt 3 to Thunderbolt 2 adapter.