Review: Wearbuds are like AirPods for your wrist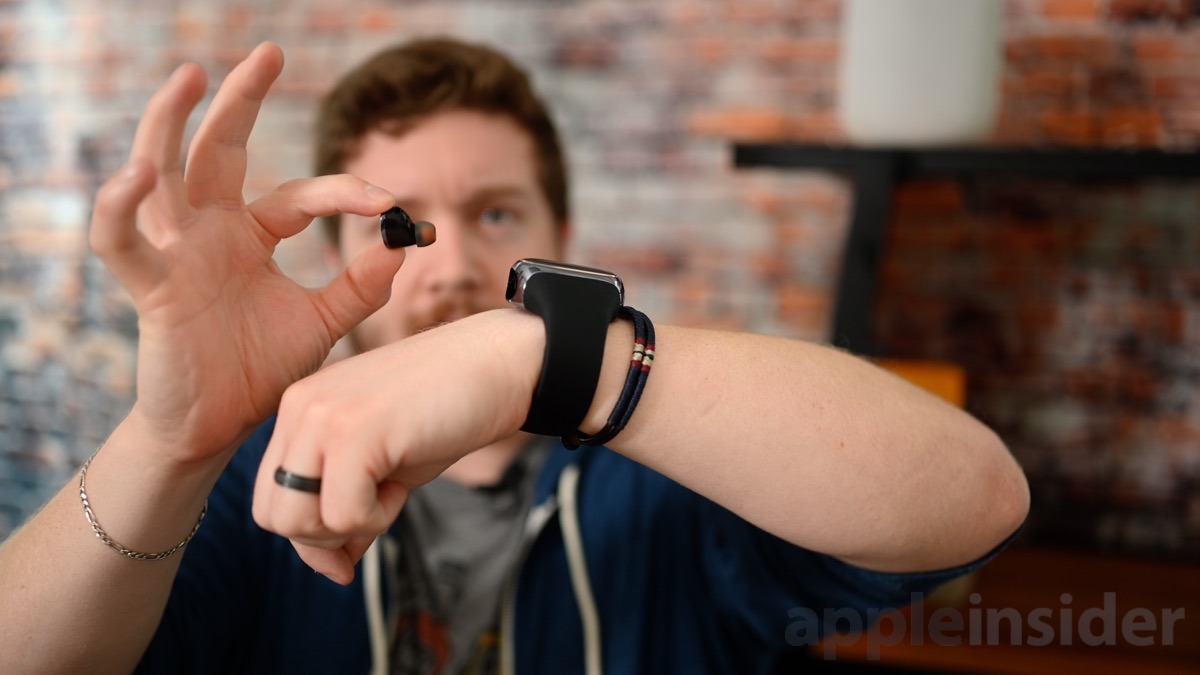 Wearbuds are like having a pair of AirPods on your wrist, tucked away in a simple fitness tracker, but does this affordable combo device actually work well?
Wearbuds is a product that we both can't believe hasn't existed before and surprised it exists now. In the simplest terms, it is an activity tracker that houses a pair of true wireless earphones. This two-in-one device has numerous pros and cons that make it either a killer device or a dud. Let's dive in a bit deeper.
In the box
In the box, the Wearbuds arrive with different ear tips, a USB charger, and the device itself — complete with activity tracker and earphones.
The charger here is a magnetic USB cable that has a type-A port on one end and a proprietary connector on the other. The connector is long and rectangular with two contacts and a triangle in the center that helps with orientation. Unlike something like the MagSafe chargers that worked in either direction, this only works one way. When it goes to be connected the wrong way, the magnets repel so it doesn't connect at all. We do maybe wish this was something a bit more open, but it is becoming commonplace to see these proprietary chargers with wearables.
A passable activity tracker
At the heart of Wearbuds is an activity tracker band. It has a touchscreen interface that gives you some basic health stats and syncs all back to the aiPower app.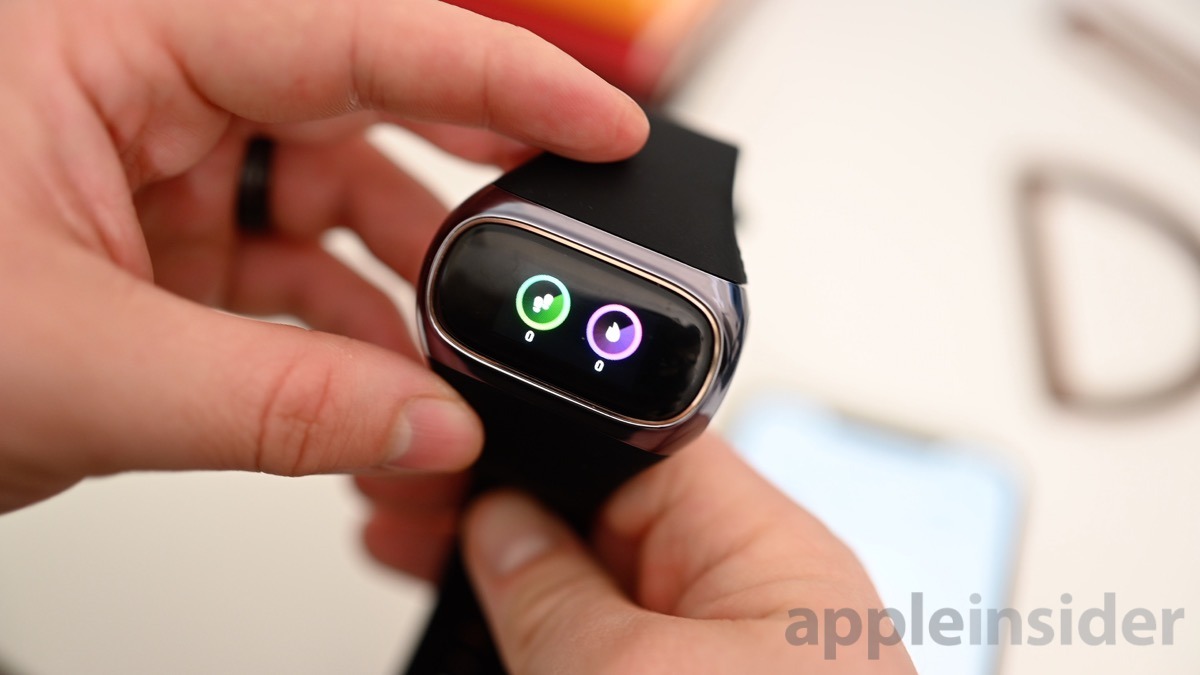 The interface is fairly straight forward and only has two gestures to master — a double tap to select and a swipe left to move to the next option. The main screen provides the time, Bluetooth status, etc easy for a quick glance. When swiping, you can access the heart rate monitor or the fitness tracking app.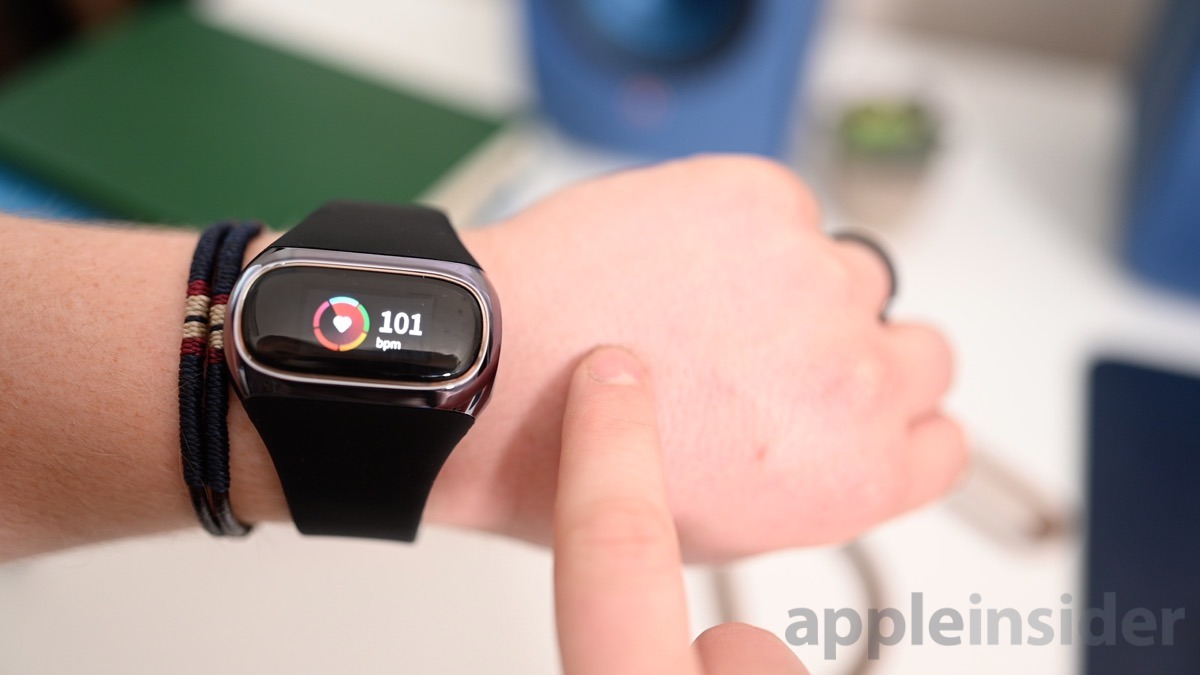 Heart rate monitoring is done using the green-light optical heart rate sensor located on the back, not dissimilar to the Apple Watch.
Fitness tracking is a bit limited. Your daily metrics include steps taken, stairs climbed, distance travelled, and calories burned. Unfortunately, it is limited to only tracking your walks, runs, or cycling workouts.
All of this, and sleep data, is all transmitted back to the aiPower app for easier consumption.
Tucked away earphones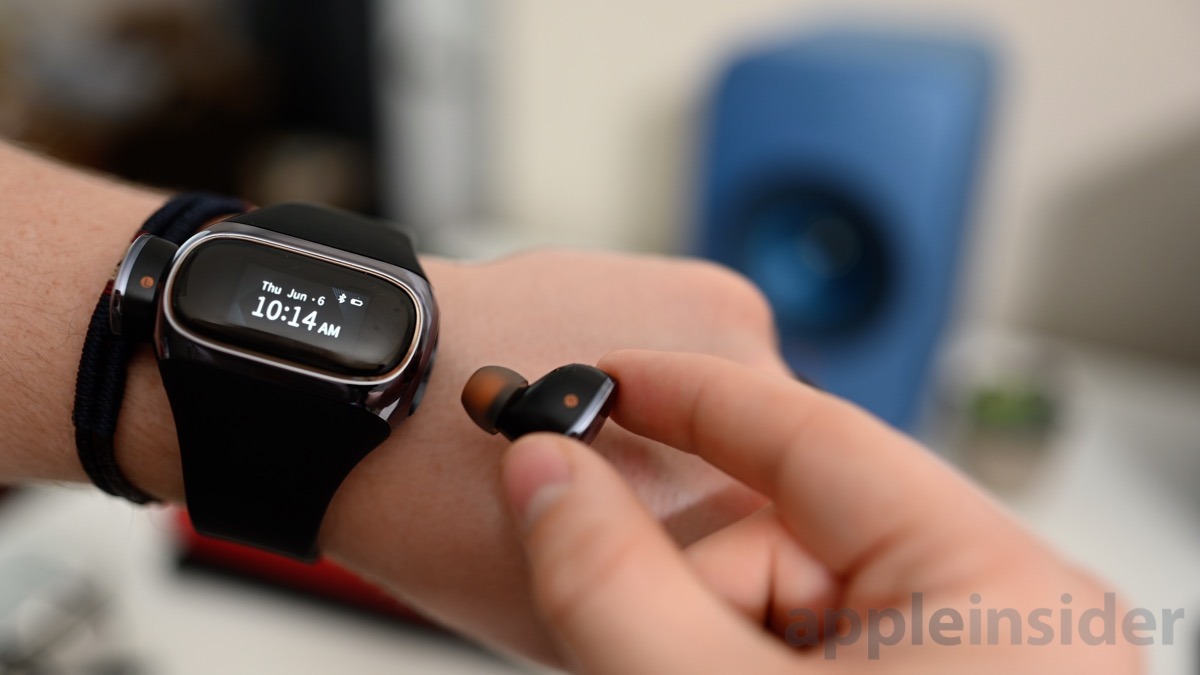 What really separates out Wearbuds is the hidden set of earphones. These are real, truly wireless earphones that are stored in either side of the activity band. They go in easily with springs and just need a quick press to free them from the band. While there, not only are they stored but they are charged up as well. This removes any need for an external charging case such as AirPods.
Each earphone is fairly lightweight and small and we had no trouble keeping them in our ears. They have a chromed exterior that with small LEDs for status lights. Tapping on the outside of the earphones acts as controls such as answering a call, invoking Siri, or pausing the music.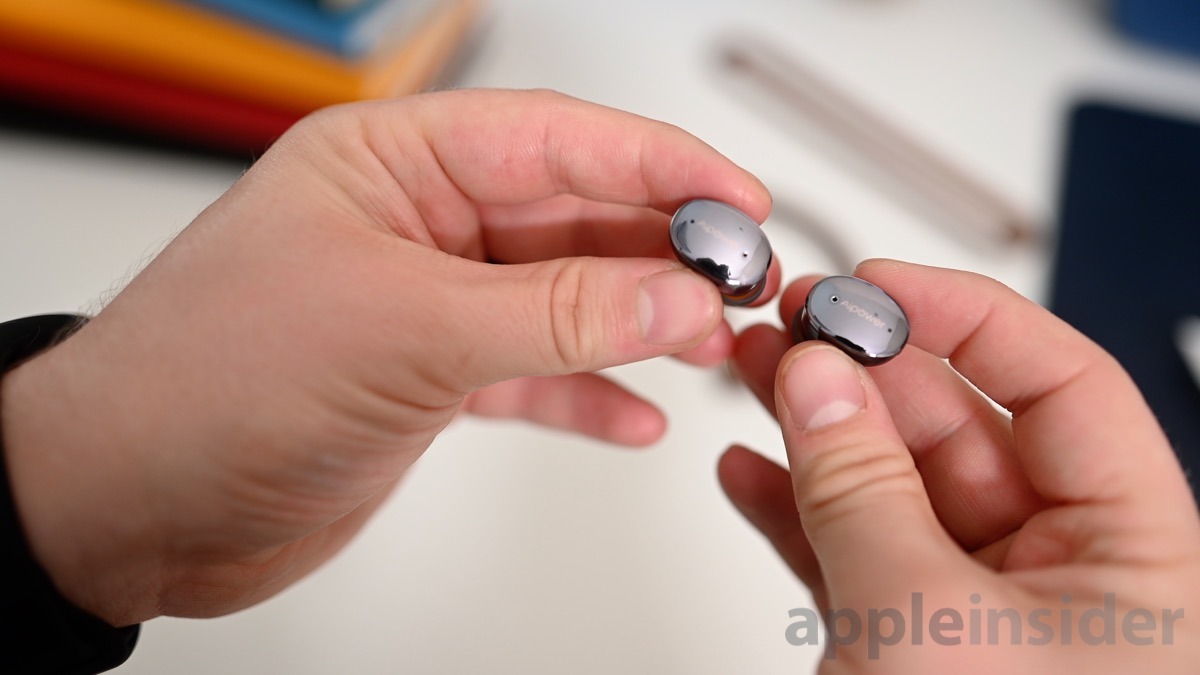 The tapping controls aren't entirely obvious and weren't always easy to trigger. Sometimes we just couldn't get the music to pause, no matter how much we tapped. This could be just an early bug with the firmware due to our pre-release product sample.
Audio quality on Wearbuds is squarely okay. Not great, not bad. Just okay. They've quite a bit of decent bass but the sound space feels overly small and narrow. We'd say the AirPods still take the crown for audio quality between the two.
Benefit or burden
This puts us in the spot of having to recommend or not to recommend Wearbuds. The easy answer is, if you already have an Apple Watch or AirPods, then Wearbuds isn't for you. Apple Watch is a far more capable fitness tracker and we'd never recommend abandoning it for the Wearbuds tracker and if you already own AirPods there is no reason to pay again for Wearbuds.
However, if you are looking for a basic fitness tracker and a set of headphones, then Wearbuds may be a perfect hurricane of ideas. It does have decent fitness tracking abilities — such as tracking walks, runs, and biking; sleep tracking; optical heart rate monitoring; daily stats and calories. Plus, not having to always carry headphones because you have some in your activity tracker is a lovely, streamlined idea. They will no longer weigh down your pocket or be forgotten somewhere. Both the tracker and the earphones have some degree of water resistance as well which is great for workouts.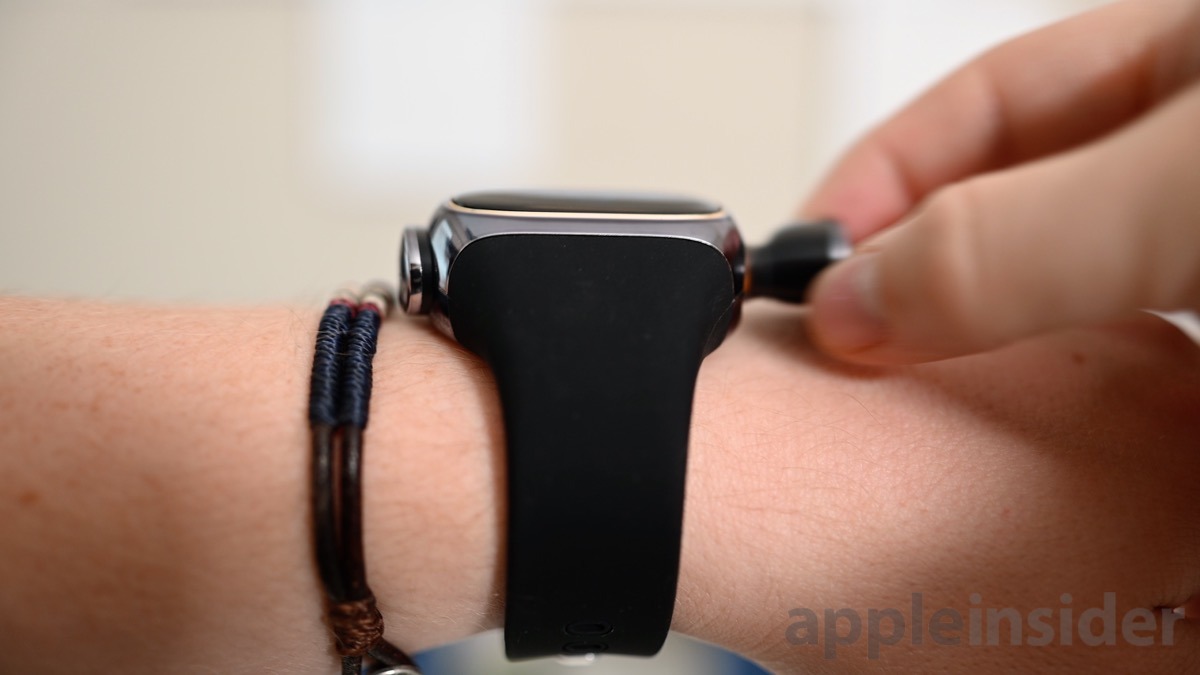 Wearbuds biggest deterrent though is that it is undeniably chunky. It isn't thin on the wrist and some may be put off on the size alone. This is really one of the first wrist-worn devices to hold a pair of earphones and with that convenience comes the drawbacks of an early device. There isn't quite a way to shrink this down any further.
It isn't quite fair to compare this to Apple's garb — they carry much higher price tags and bring with them better build quality, more features, and better software. Think of just the pairing process. It is multi-step and clunky with Wearbuds while Apple has made it simple and magical.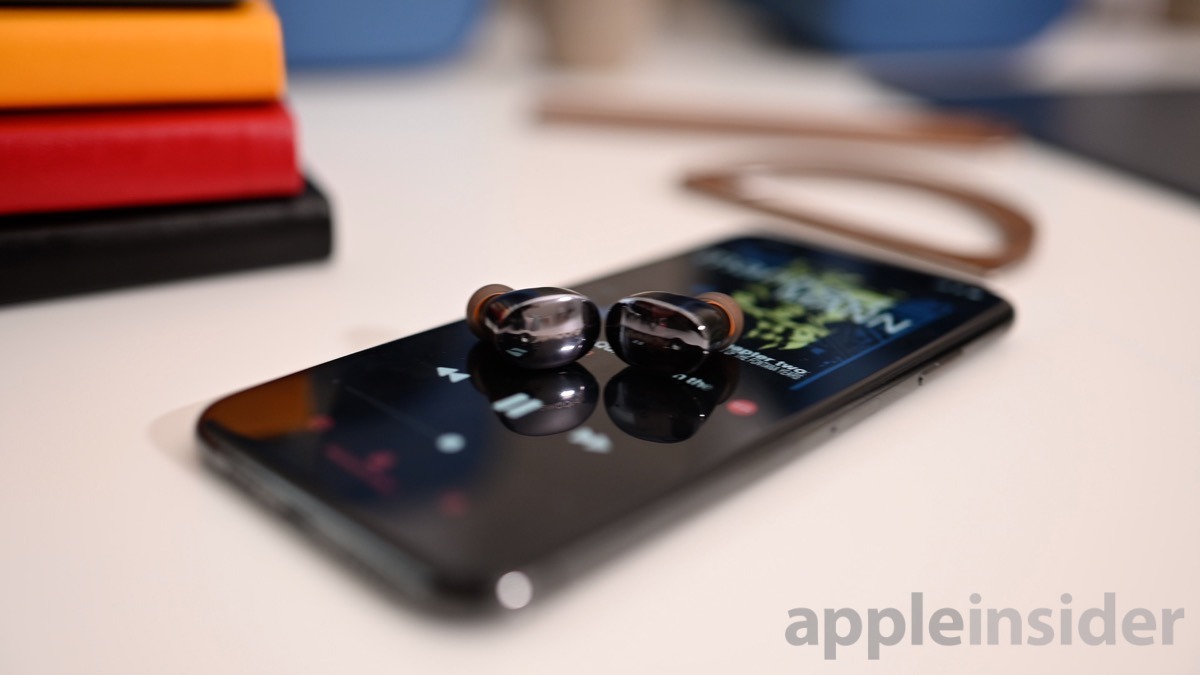 Apple Watch and AirPods are going to run you upwards of $500 while Wearbuds are merely a tenth of that.
But for the price and convenience, we can definitely see people loving their Wearbuds.
Rating: 2.5 out of 5
Where to buy
Wearbuds are available now as a reward for backing the project on Kickstarter. Pledging $49 gives you a pair of Wearbuds for early birds and $69 for those after the first 500 during the campaign, before rising to its retail price of $99 upon completion of the campaign.
Remember, this is a crowdfunding campaign and not a straight preorder. Backing the project does not guarantee you will receive the product but AppleInsider has tested the product to ensure its viability.