ICYMI: Carpool Karaoke The Mic and Alexa-enabled car chargers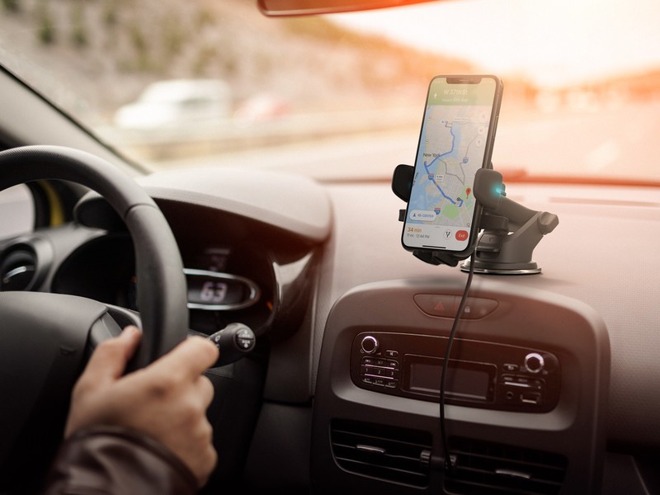 AppleInsider may earn an affiliate commission on purchases made through links on our site.
Each week, there are a ton of great products that get released that we don't have time to cover. Here are our top picks for new gear from the last seven days you should check out.
iOttie's Easy One Touch Connect
Car accessory-maker iOttie is out with its latest charging device. The iOttie Easy One Touch Connect is a wireless car charger that securely holds your phone and offers a built-in Alexa.
A light on the front lets you know when Alexa is listening and the microphone can be disabled at will. Using Alexa you can check the whether, control smart home devices, and even listen to music. Audio is then output over Bluetooth or an auxiliary audio cable.
We've always been a fan of iOttie's Easy One Touch car mounts and for those who heavily use Alexa this could be very handy.
Carpool Karaoke The Mic
That's right, the singing sensation that sparked one of Apple's first original series now has its own accessory.
This Bluetooth microphone is designed to work in you car to jam out to your favorite tunes. It works not only through Bluetooth but via AM/FM as well.
Apple had nothing to do with this singalong product, rather it was produced as a partnership with James Corden's "The Late Late Show."
Pre-reported Highlight
While we wrote about this earlier this week, it is worth noting the Sony WF-1000XM3 Noise Cancelling Earbuds, which are Sony's take on wireless headphones. Rather than going after Apple's AirPods directly, they have active noise cancellation built in.
Pre-orders are open for the earphones, priced at $229.95 on Amazon And will ship on August 5.