US FTC reportedly looking into Apple & Amazon sales deal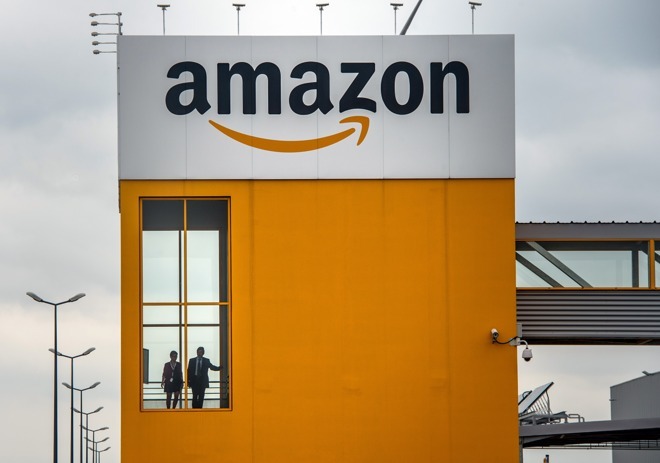 A new report claims that the US Federal Trade Commission is in the early steps of examining the 2018 deal that led to a wide array of Apple products being officially sold on Amazon.
Apple's deal with Amazon, which applies to the United States, United Kingdom, France, Germany, India, Italy, Japan, and Spain, means the regional Amazon stores sell Apple's latest hardware, as well as Beats headphones. Products sold via Amazon's marketplace are only through Apple-authorized resellers.
Reportedly, one ex-Amazon seller was contacted by the FTC and a cadre of lawyers.
"They wanted to know how Amazon works, how eBay works. I went into describing how a listing works on Amazon. Amazon is interesting in that you don't necessarily create a listing. You just sort of tag on to an existing listing," seller John Bumstead told The Verge. "If that listing gets deleted, chances are you're not allowed to sell that product. That's how Amazon did this. They created a bunch of renewed listings from the people who were certified, and they let those people sell on those listings, and they abandoned everyone else."
At present, there is no public record of any inquiries regarding this specific matter being made by the US FTC. AppleInsider has reached out to the FTC, Apple, and Amazon for comment.
The Amazon and Apple agreement fundamentally changed how Amazon offers Apple products. Prior to the deal, products were either not available or are only sold through the third-party marketplace. At the time, the process led to products being offered to Amazon customers at varying price points, and not necessarily in perfect condition.
Listings by third parties started coming down on January 4, 2019. Only firms that received authorization from Apple were allowed to continue selling — which turned out to be only a scant few. It does not, however, affect Amazon's Renewed program, one which sells certified refurbished electronics through the store.
Terms of the Apple-Amazon agreement declare that resellers must either be authorized by Apple, or buy at least $2.5 million in refurbished inventory every 90 days for resale. The latter must come directly from Apple or through a third party with over $5 billion in annual sales, typically meaning carriers and national retailers.
A report in May found refurbishing companies increasingly squeezed off the platform. Vendors that previously sold on Amazon are turning to eBay, Etsy, and Wal-mart's platforms for resale in lower quantities than Amazon allows, or for older gear that no longer has an Amazon listing.